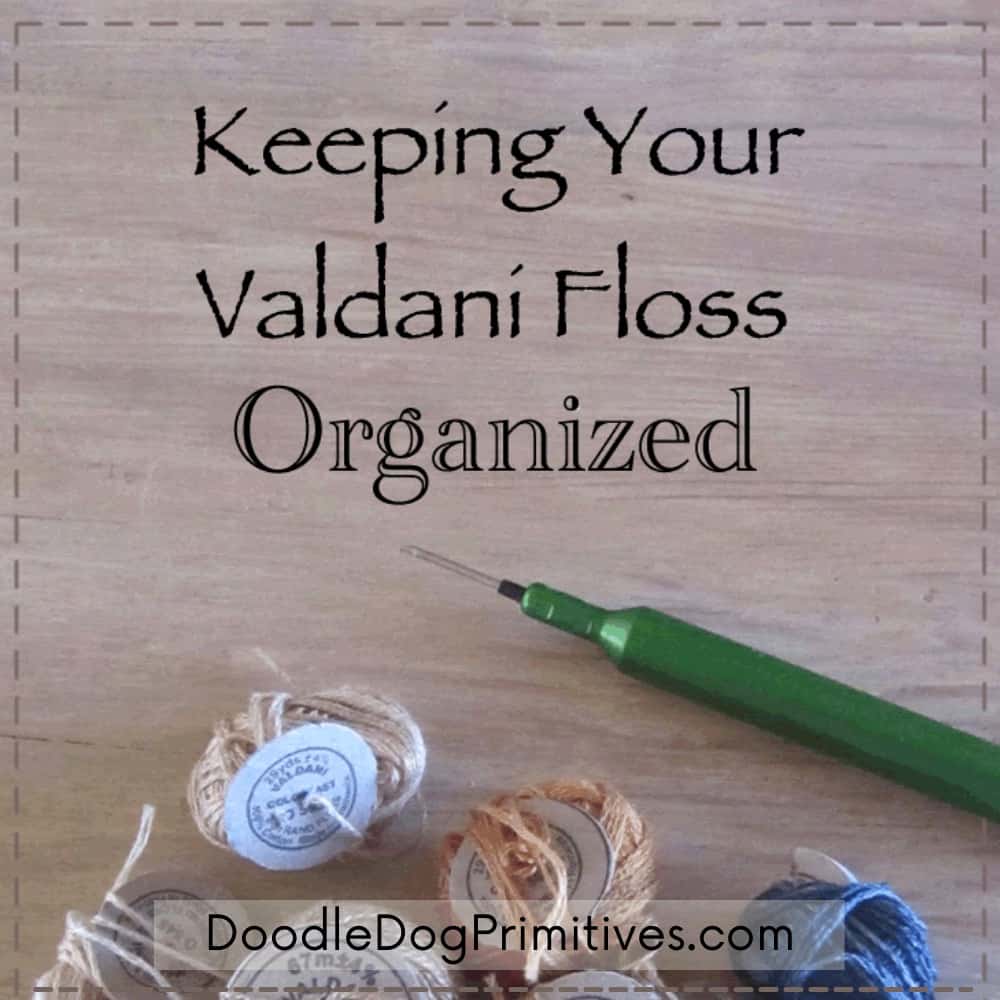 I will admit it, I am somewhat of a neat freak. But, it can be hard to organize Valdani floss because the cardboard labels fall out of the balls pretty soon after you start using it.
The floss balls look so neat and pretty when they first come home from the store.
And then I use them, and they end up looking like this…
It is a tangled up mess and impossible to know what color number each ball is.
I have found three different ways to keep the Valdani floss neat and organized
so I know what color each ball of floss is.
Three Ways to Organize Valdani Floss:
Fold-over Method:
Fold the Valdani paper label in half and push it down into the middle of the ball of floss.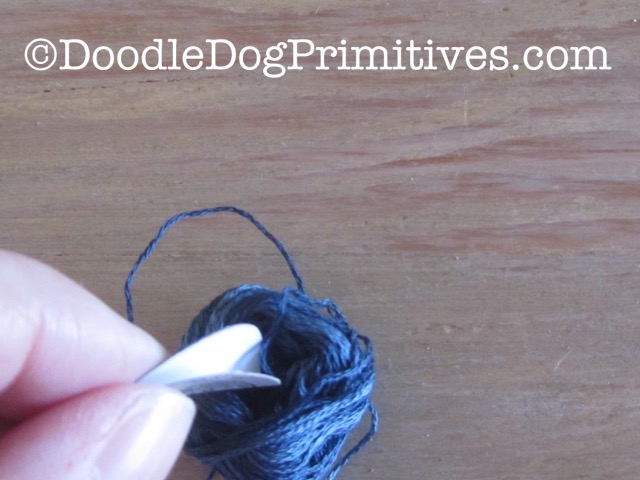 This is the easiest, but the least effective because sometimes the label will fall out.
Wind-up Method:
Wind up all of the floss on an embroidery floss bobbin and write the color number on the edge.
This is very effective but can be time-consuming if you have a lot of floss left.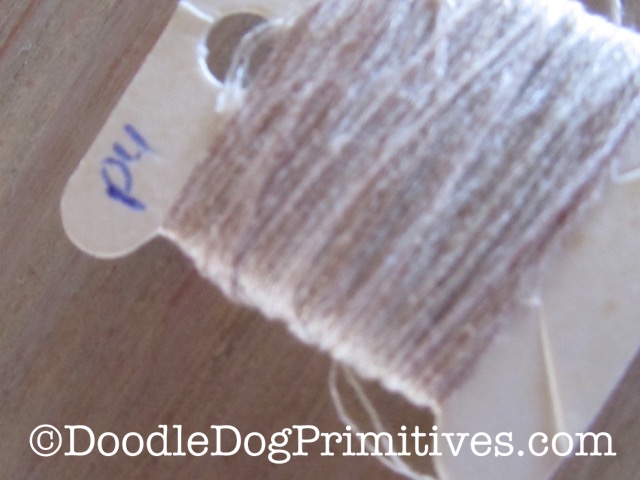 Stick-a-hole-in-it Method:
Poke a hole in the cardboard label near the top.
Don't poke a hole through the color number!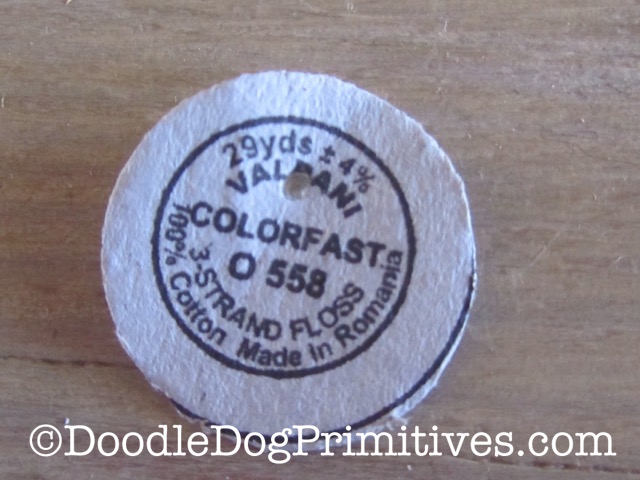 Thread the end of your ball of Valdani floss through the hole.
Draw the label up close to the ball and wrap the extra floss around the ball to keep the label on tight.
This is my favorite method because it is easy and keeps the label together with the floss.
Blessings~
Amy
Keep your Valdani Floss Organized & pin this!