Over the weekend, there was a two-day estate sale
just down the road from my house.
The first day was mainly tools and man stuff,
but they had 15 of these wonderful old whale oil lamps.
I ended up with these two Betty lamps!
My husband stayed all day for the tools
and he also snagged this wooden box.
I have washed it all up and will wax it after it dries.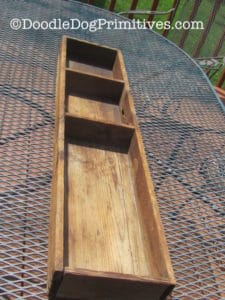 The second day they sold the furniture and household items.
I snagged this lot of pewter.
This candle holder was what I really wanted,
but as is the case with a lot of auctions around here,
they lumped together a bunch of stuff and sold it all together.
That's ok by me!  I am sure I can find homes for all of it.
Blessings~
Amy