We went to an open air flea market this past weekend.  
This flea market has been going on for many years
but this was our first visit.  
There were a couple dozen booths – 
a few had mass produced stuff,
but most had what you would expect at a flea market.  
Junkin' Finds – Oil Cans & Funnel
My husband came home with a gift for me 🙂
from the concrete yard art booth. 
I came home with five mini oil cans and one funnel.
The funnel has some paint on it,
but I think I can get that off.  
I will most likely turn these into some make-dos at a later date! 
---
Junkin' Finds – Tin
A while back, I scored this cute tin at a different flea market.  
I got it with the intention of putting a punch needle project inside it.
So, I traced around the circle to know how big to make my project.
and I moved the circle around one of my patterns
until I had the look I wanted.
I used this pattern: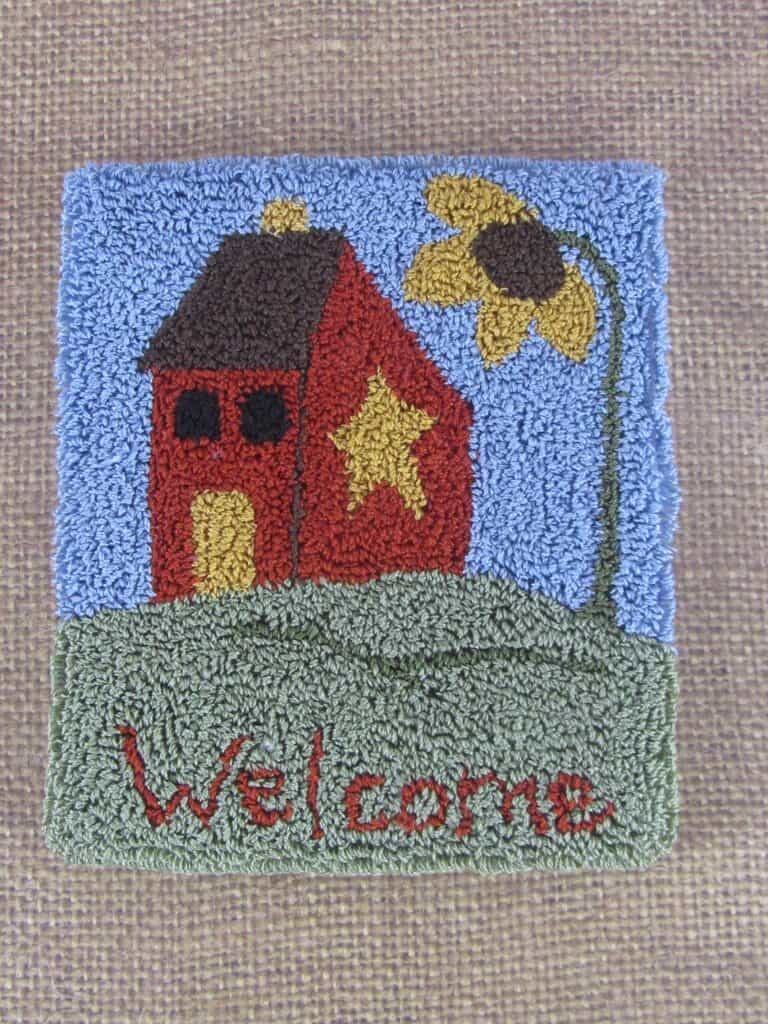 and came up with this in my circle.
I am trying to use up remnants of Valdani floss 
and some of my hand-dyed DMC flosses.  
I have re-done the windows twice now and I am still not sure 
if I will keep them or make them the same color as the flower's center.  
It used to bother me to have to re-do some of my punching,
but now I think re-punching is all part of the process
when trying to figure out what colors work together.  
Blessings~
Amy