Many of my needle punch kits,
especially the ones for bowl fillers and ornaments,
come with wool for backing the project.  
I am getting low on the red wool for this Star and Moon Santa ornament kit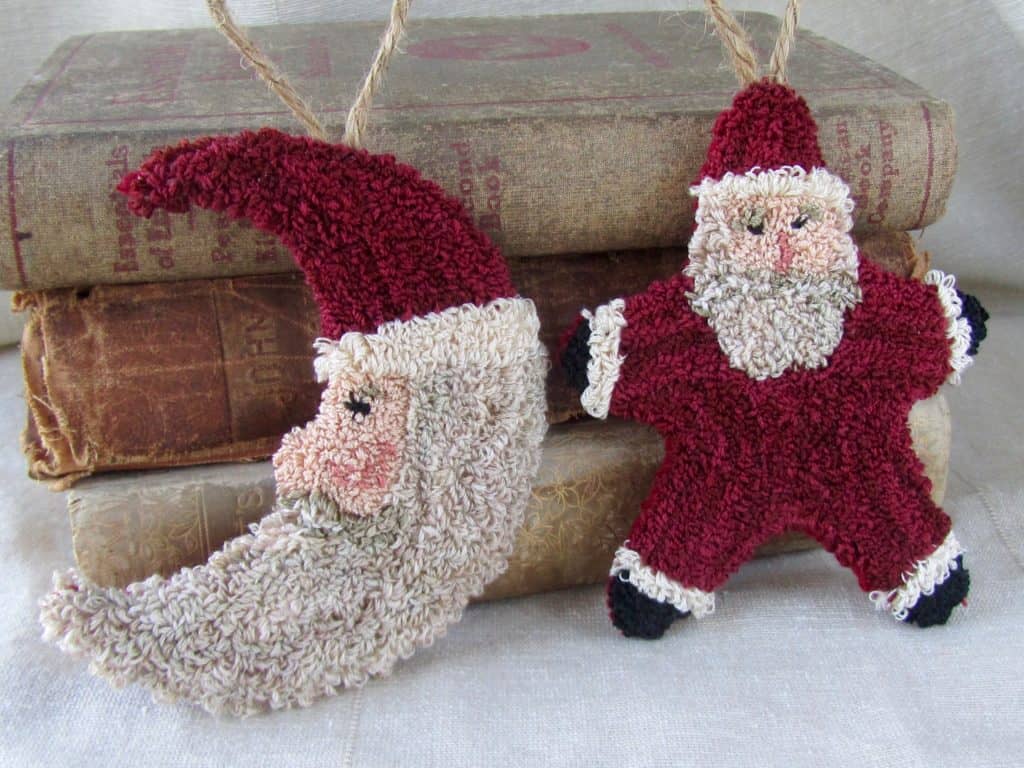 and the specific color wool is no longer available for purchase.  
So, I decided to try my hand at matching dyed wools.
Matching Dyed Wools
Now, I don't know a lot about color theory,
so I was hoping to be able to just choose a Cushing's
dye color from the chart and be done.  
Looking at the color chart and at other wools I had already hand dyed, 
I narrowed it down to Magenta being the closest color.
I dyed a pound of natural colored wool (about a yard)
with the Cushing's Magenta dye.
And it turned out WAY too purple-y.
So, I did a bit of research online and found out
that yellow dye mixed with purple dye will make red dye…  
Very interesting, I thought.  
Then, I browsed through my Mom's dye recipe book
especially looking at the red colors
and the dye combinations used to make them.  
I found some of those that also used yellows
to tone down magenta type colors.  
So, I got the dye pot back out 
and added one teaspoon of Buttercup Yellow
and re-dyed the wool.
It still didn't turn out exactly like the other red I had,
but I think it is an even better color
for the backing of these Santa punch needle ornaments.
Blessings~
Amy