I have been punching a different color variation on my free sheep pattern.
Today, I added some swirls to the background
with a color just one shade lighter
than I am going to punch the rest of the background.
First, I drew some swirls on the weavers cloth in pencil.
I made one random swirl in the top left.
The other two lines are somewhat following
the curves of the flower and sheep.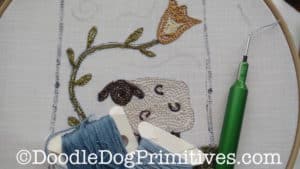 I ended up punching the bottom curve slightly longer.
I wanted it to follow the curve of the flower stem.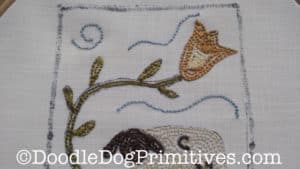 I will punch the background next!
Blessings~
Amy