The weather was nice
so we hung the barn quilt.
Here's the barn before.
He used the top of the ladder to prop it in the right place
and screwed it to the wall of the barn.
Here's the barn after it is hung.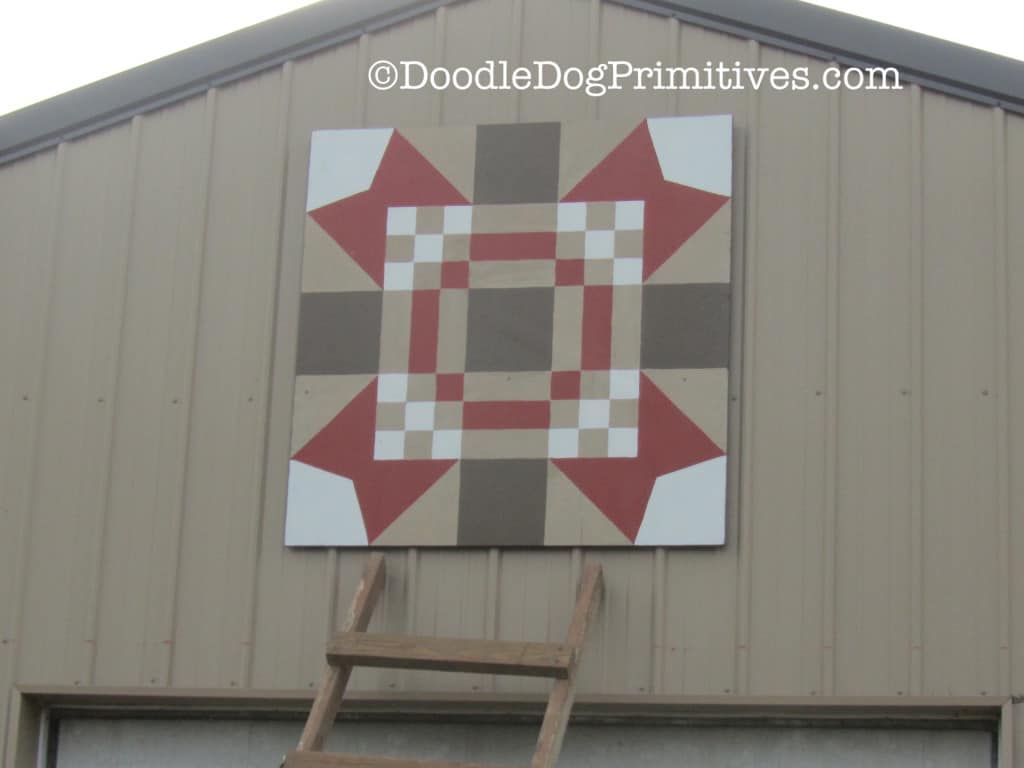 Here's a view from the distance.
I think it looks great!
After we decided to make the barn quilt,
I started looking for them as we drive places.
There are really quite a lot out there if you just start watching!
Do you have a barn quilt?
Blessings ~
Amy