I have been wanting a barn quilt for a while now.
My dad had some outdoor plywood that he didn't need
So, he prepared a 4 foot square for me to paint.
I started by painting primer on all sides of the board.
My husband drew the lines on the board for the quilt
and I marked on each section a color name.
I was able to find some exterior paints the color I wanted at the lumber yard
in their mis-matched section.
Here it is all painted.
I also painted a few coats of the exterior paint on the back to help seal it.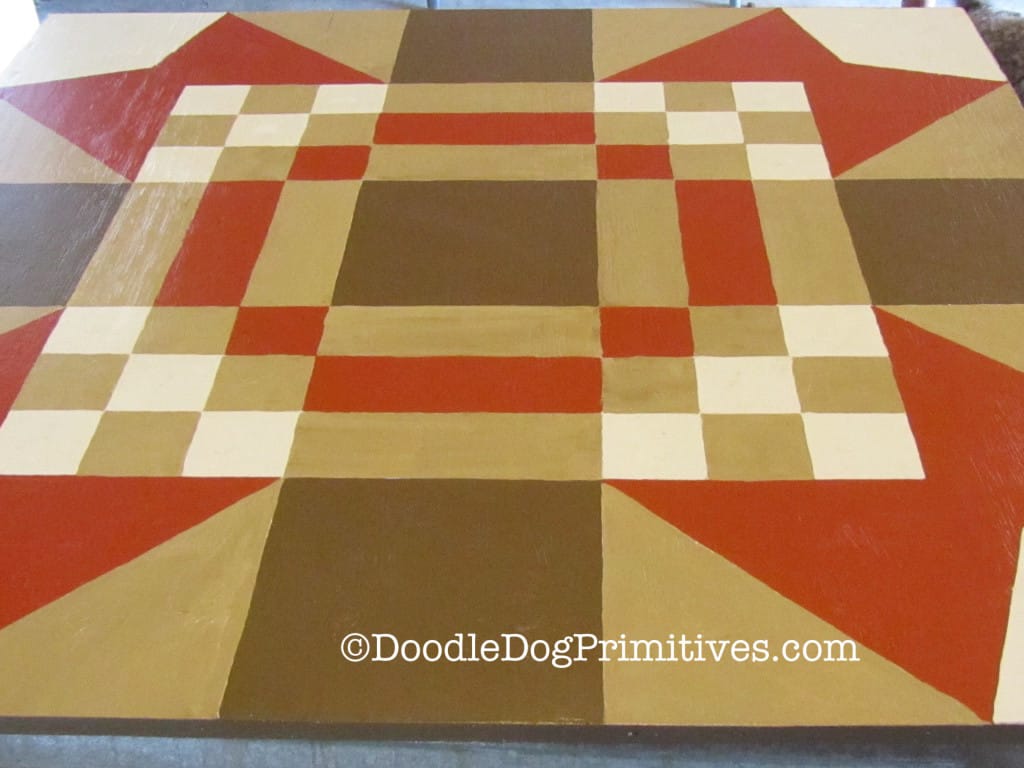 I am going to add a coat of clear sealant to it before we hang it on the barn.
Blessings ~
Amy