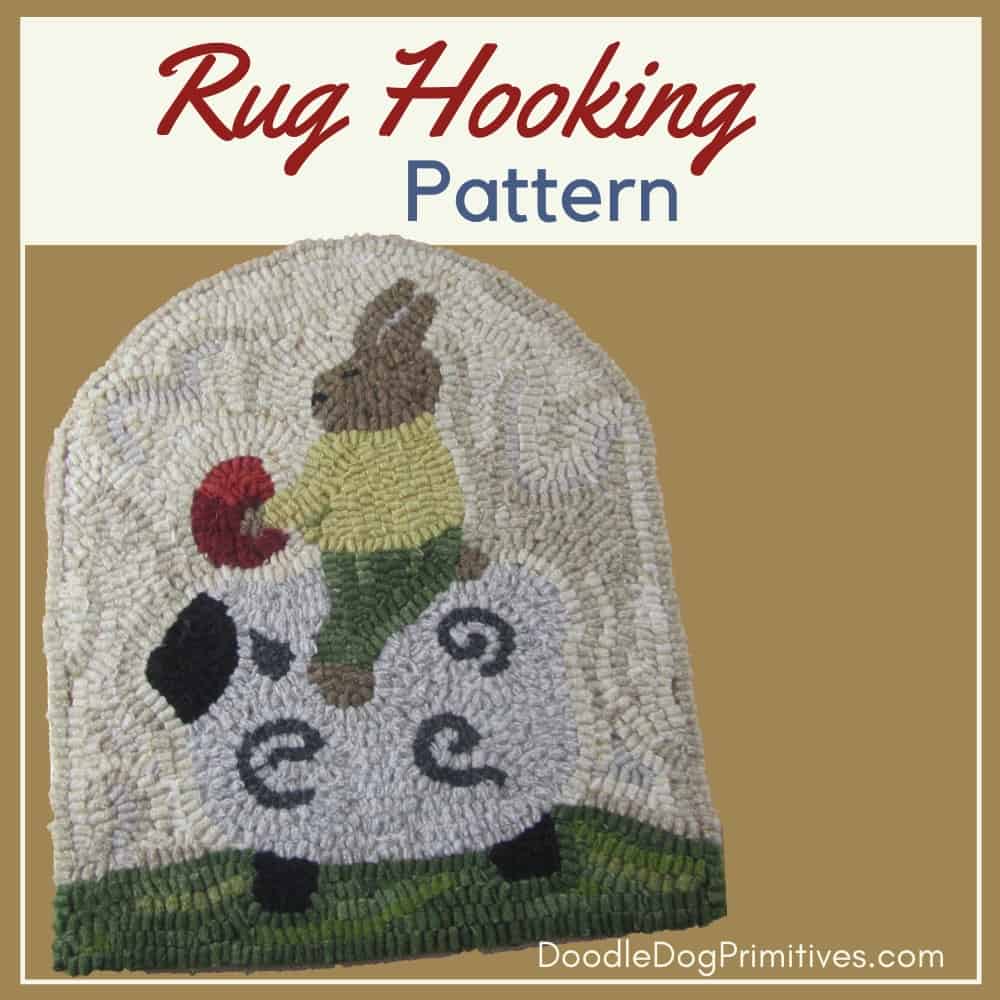 I just listed this new bunny rug hooking pattern.
It was modeled after this bunny punch needle pattern.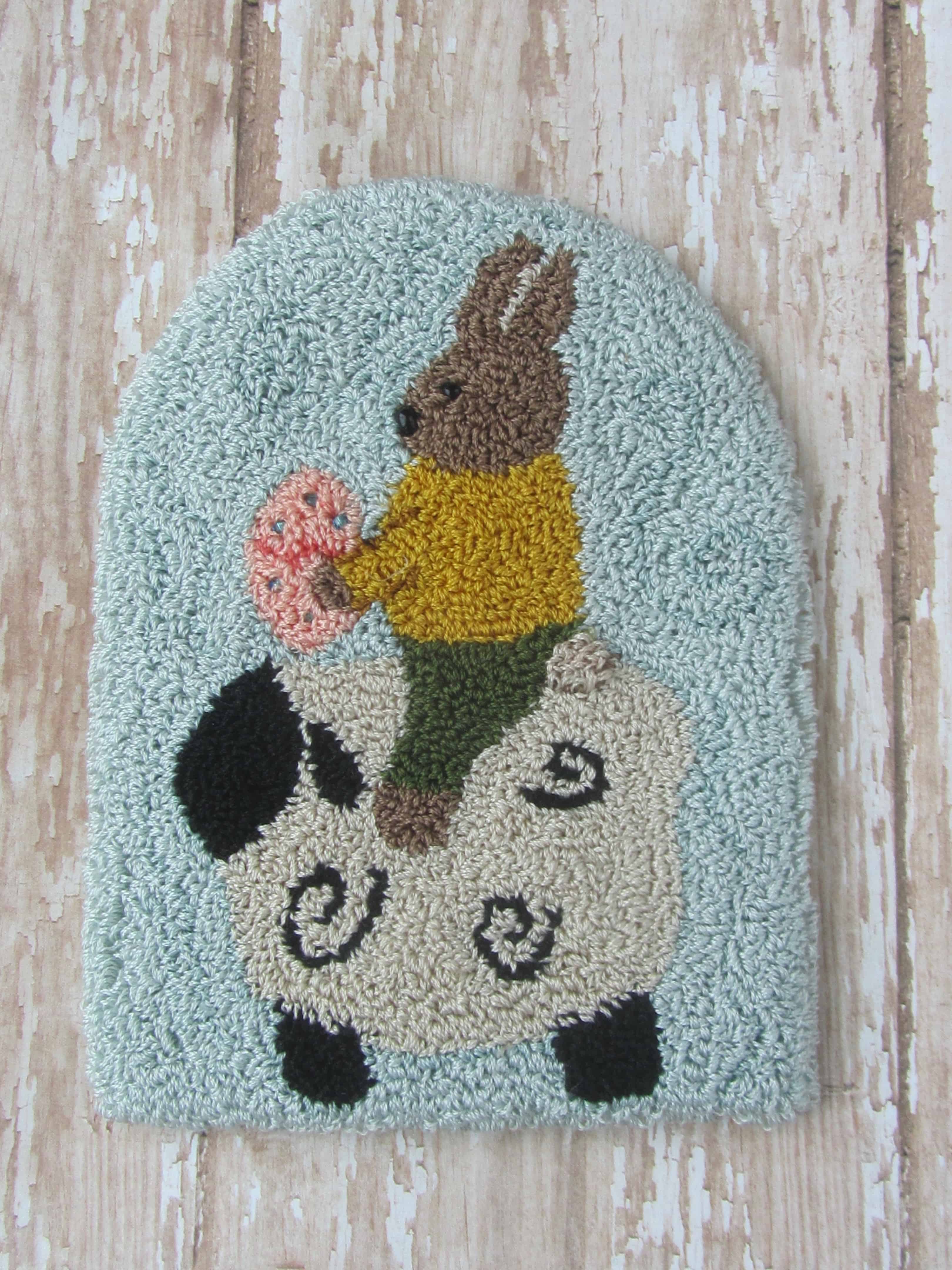 This bunny is hitching a ride atop his sheep friend so he can carefully carry his Easter egg to the egg hunt!
It is called "Eggspecially for Ewe".
Bunny Hooked Rug Pattern:
This bunny hooked rug has been hooked using #8 (one fourth inch) strips of felted wool.
When finished, the hooked mat measures about nine inches wide
and eleven and a half inches tall.
It features Mr. Bunny, all dressed up and riding on the back of a fluffy sheep.
The sheep even has extra swirls in his wool.
Get the Hooked Rug Pattern:
This pattern comes as a full-size pattern.
No need for you to struggle with trying to enlarge a small pattern!
You can easily tape the pattern pieces together and get started hooking.
If you want to get started hooking right away,
this bunny rug hooking pattern is available as an instant downloadable pattern.
The hooked rug pattern is also available in a mailed pattern.
You can purchase the mailed pattern in either a red dot pattern, or paper pattern.
Be sure to check out our other rug hooking patterns.
Blessings~
Amy