Do you have a vintage camper that you adore? Me, too! We have a vintage 1986 Avion silver camper. It is a 30 foot camper with twin beds in the middle and a rear bathroom.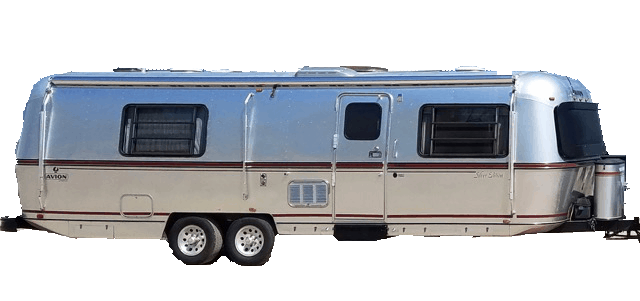 We have been working to restore and update it while trying to maintain its original features. Discover how we…
cleaned vintage camper curtains
updated the root vent screens
restored the original camper cabinets
and more…
Scroll down to see some of the projects we have finished.