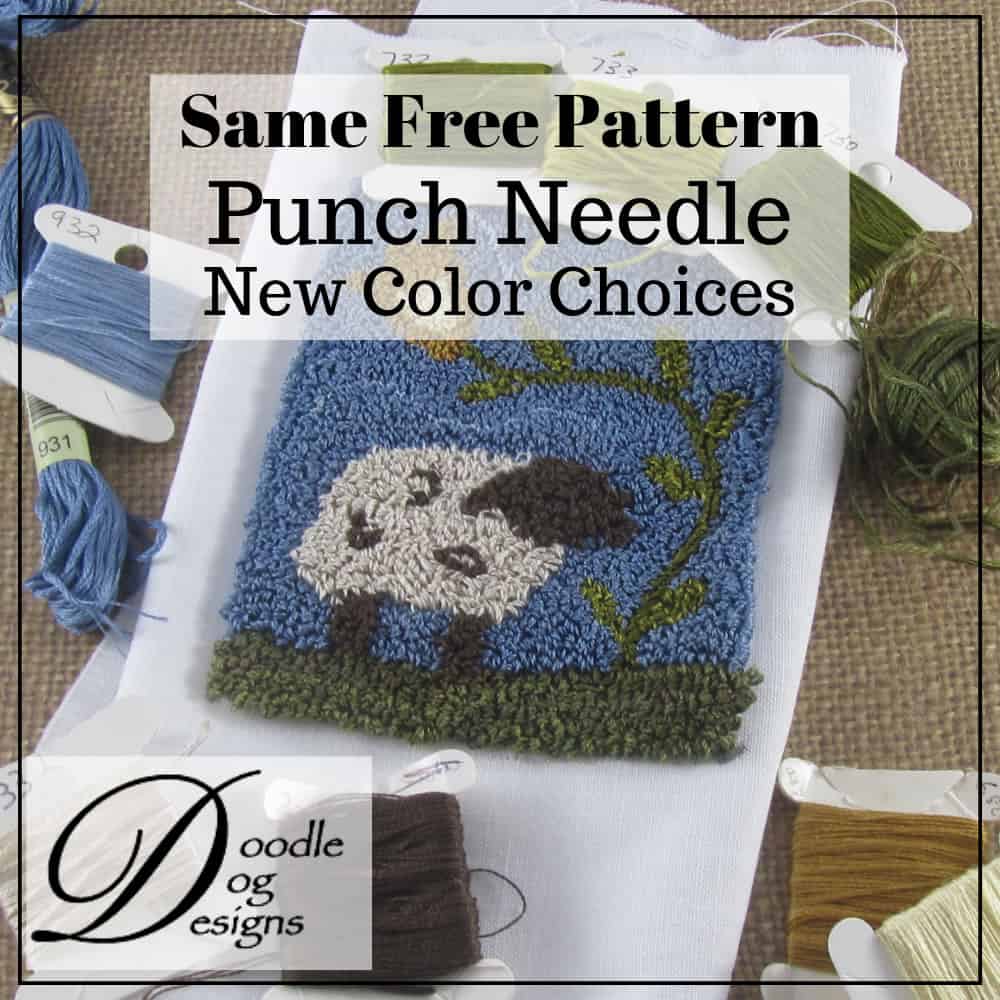 Yesterday, I finished punching my free primitive sheep punch needle pattern using a different color scheme than I had used in the original pattern.
Here's what it looks like punched with the original color choices: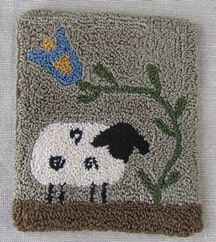 I wanted to share with you my new color choices in case you want to punch one also!
For the grass, I used Valdani – 3 strands, punching with both ends of the ball.
Everything else is punched with 3 strands of DMC floss.
I also added some wavy lines and a swirl in the background to break it up a little bit and give the sky some movement.
The wavy lines were punched with a lighter shade of blue.

Here are the colors I used for punching this free punch needle pattern:
Grass – Valdani P2
Flower Stem – DMC 730
Leaves – one strand each of DMC 730, 732, & 733 – all punched together
Flower – DMC 680
Inner Flower – DMC 677
Sheep Legs, Face, & Swirls – DMC 3031
Sheep Body – DMC 3033
Swirls in the Sky – DMC 932
Sky – DMC 931
If you also want to punch this primitive sheep, it is available in our free resource library.
Blessings~
Amy
Be sure to Pin this for later!