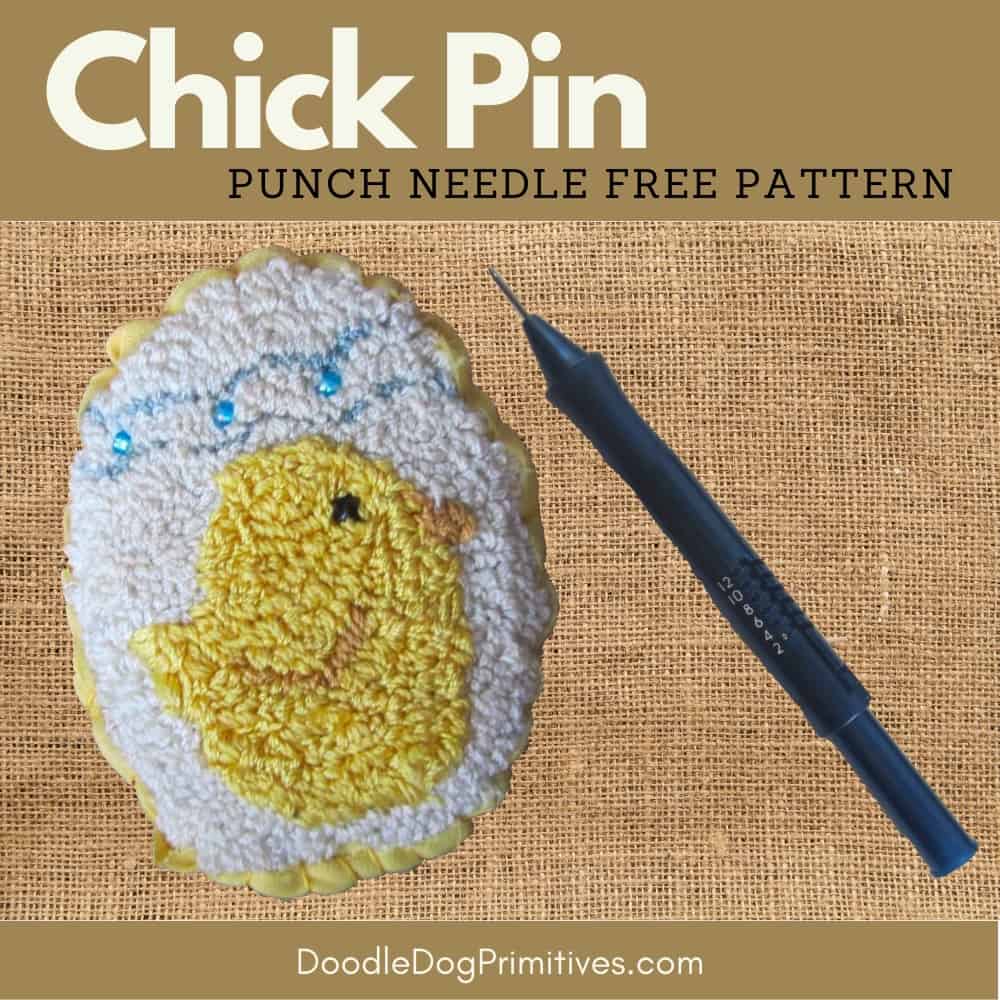 I designed this cute punch needle chick pin for you to punch and pin onto your jacket in the spring!
It is an easy to make gift for your friends and relatives too.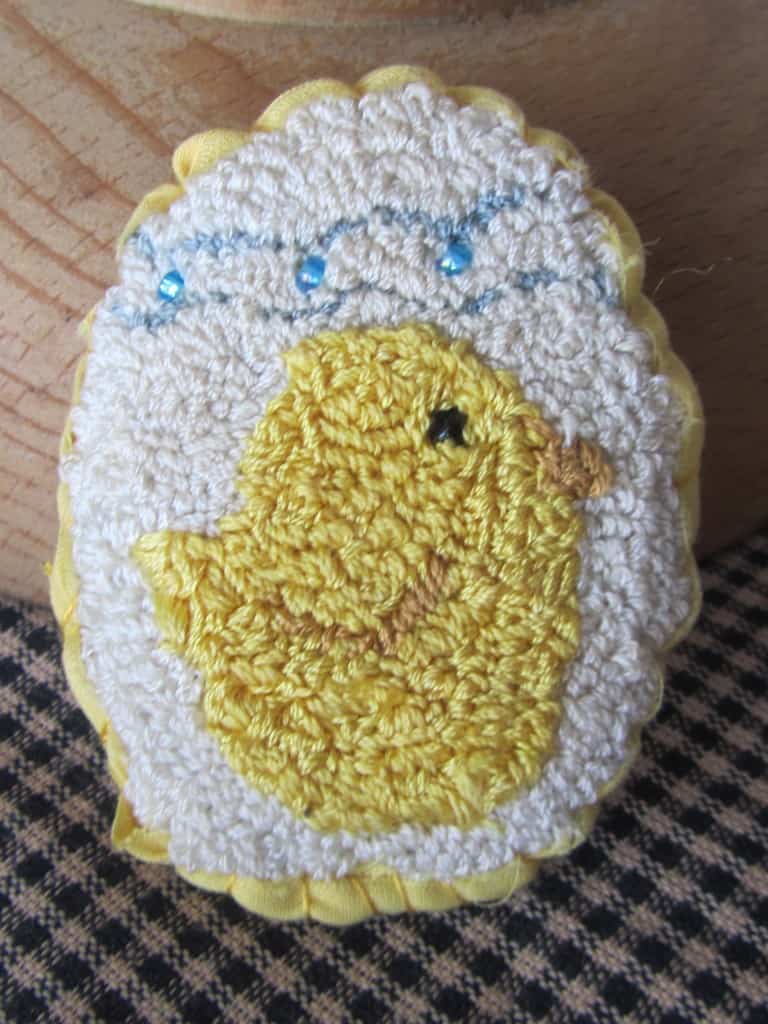 Make your own Chick Pin:
If you would like to make your own little chick pin, the free punch needle pattern is available in the free pattern library.
I punched this on weavers cloth using three strands of DMC floss.
Here are the colors of floss I used:
DMC 932 for the wavy lines at the top
DMC 729 for the beak and wing
DMC 726 for the chick
DMC 3033 for the rest of the egg
Feel free to use whatever colors would work best with your spring fashions!
I added three small blue seed beads at the top and a black seed bead for the chick's eye.

Adding beads to a punch needle project is a fun way to add the tiny details that can be hard to punch.
I backed mine with felted wool and added a crinkly ribbon around the edge.
Click here for the finishing instructions for this punch needle chick pin!
Happy punching!
Blessings ~
Amy