I was doodling the other day and came up with this new snowman pattern just perfect for punching. I am sharing the free snowman punch needle pattern with you today as a pre-Christmas gift.
He would be wonderful displayed in December for Christmas and also through the winter into January and February. Keep him up as long as the snow is flying or at least until you are tired of the snow.
He features a big carrot nose and a green stocking cap.
I punched the snowman using 3 strands of DMC embroidery floss. He has been stuffed and backed with felted wool. I made him into a bowl filler, but he would also work well as a Christmas tree ornament.
The punch needle pattern is available in our free pattern library.
I used the following DMC embroidery floss colors to punch the snowman.
DMC Black – eyes, mouth, and buttons
DMC 3826 – carrot nose
DMC 3051 – Hat and lines in the hatband
DMC 3053 – Hatband and hat ball
DMC Ecru – Snowman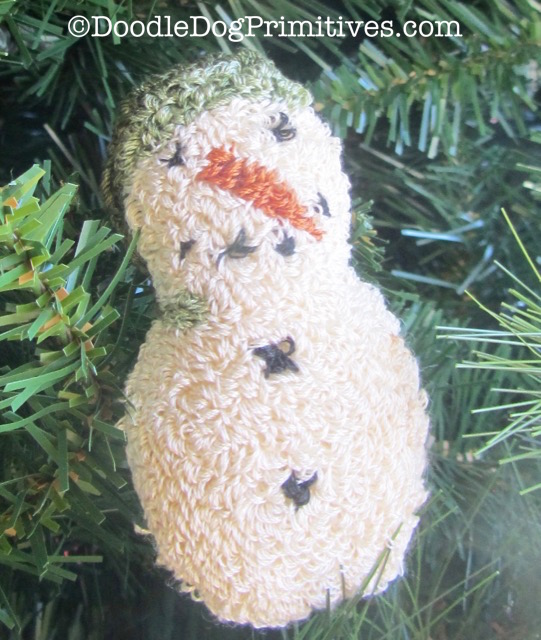 I hope you enjoy punching this free snowman punch needle pattern!
Be sure to check out our other free winter punch needle pattern. It is a snow cone pattern.
Blessings~
Amy