All pattern designers have a different way of designing their patterns,
so I thought I'd show you what to expect with one of my patterns.
Each one of my patterns includes a color photograph of the finished project.
They also indicate the size of the finished project.
You can increase or decrease the size of the project as you desire
or use it to create a hooked rug or applique project.
Next, you will find the Supplies needed to complete the project.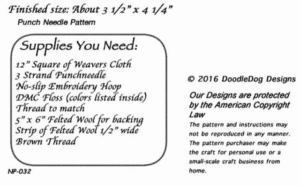 And lastly, on the first page, you will see my copyright information.
With a digital pattern, you will next find printing instructions.
The floss list comes next, letting you know the colors and quantities of floss I used in the project.
If you prefer different colors, feel free to be creative here;
 I would love to see what you design!
Next, you will find punching instructions
showing you which colors were punched in each location.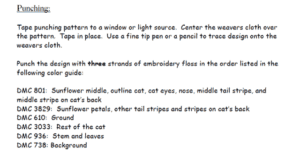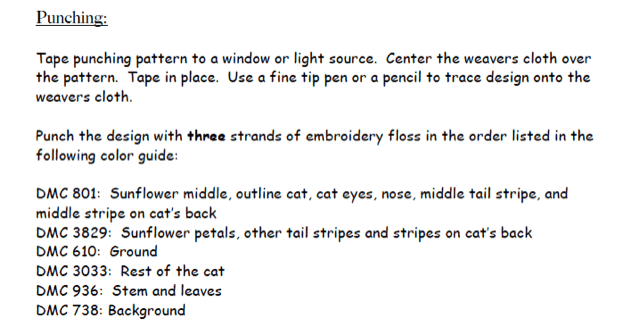 And finally, as needed, will be finishing instructions.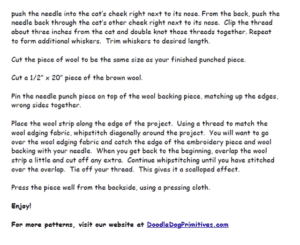 The last page of each pattern is the line drawing of the project.
These have been reversed for you, so they are ready to trace.
Each pattern is detailed enough for a beginner to follow
and also enjoyable for the seasoned puncher.

I hope you enjoy this free pattern!
You will find the Calico Cat punch needle pattern in my free pattern library.
Be sure to pin this free punch needle pattern for later!
Blessings~
Amy