After finishing these punch needle tractor ornaments, I decided they would look great if they were pulling a little farm wagon. So, I designed this cute free punch needle pattern for a tractor wagon to go with the tractor punch needle ornaments. 
For fall, I added a huge pumpkin to the tractor's wagon. With a pumpkin this big, a tractor would be the only way to get it out of the pumpkin patch! I've seen some pretty big at the state fair but I prefer growing small ones.
I also punched a tractor wagon carrying a 3D Christmas tree. Find instructions for that tractor wagon here.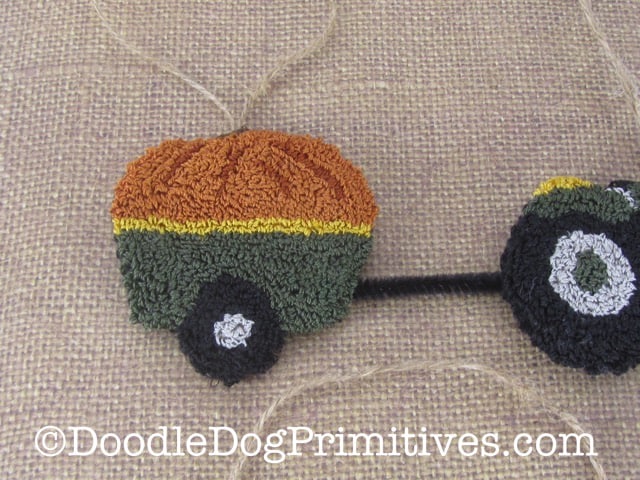 I know some people love the green tractors while others love the red tractors, so I punched wagons in both colors to match the two tractors.
Our farm tractor is an old red one, but those green ones are nice too! (Our lawn mower is green.) I will be hanging both punch needle tractors on my tree.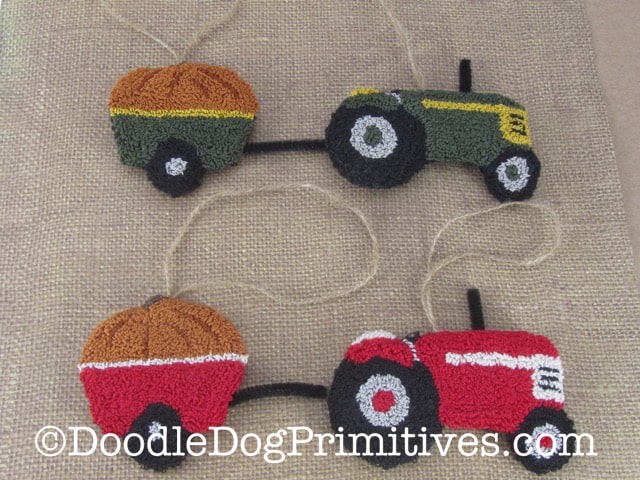 These would make a great addition to your fall tree or they could also be easily made into bowl fillers!
Find the free punch needle wagon pattern in my pattern library.
Blessings~
Amy