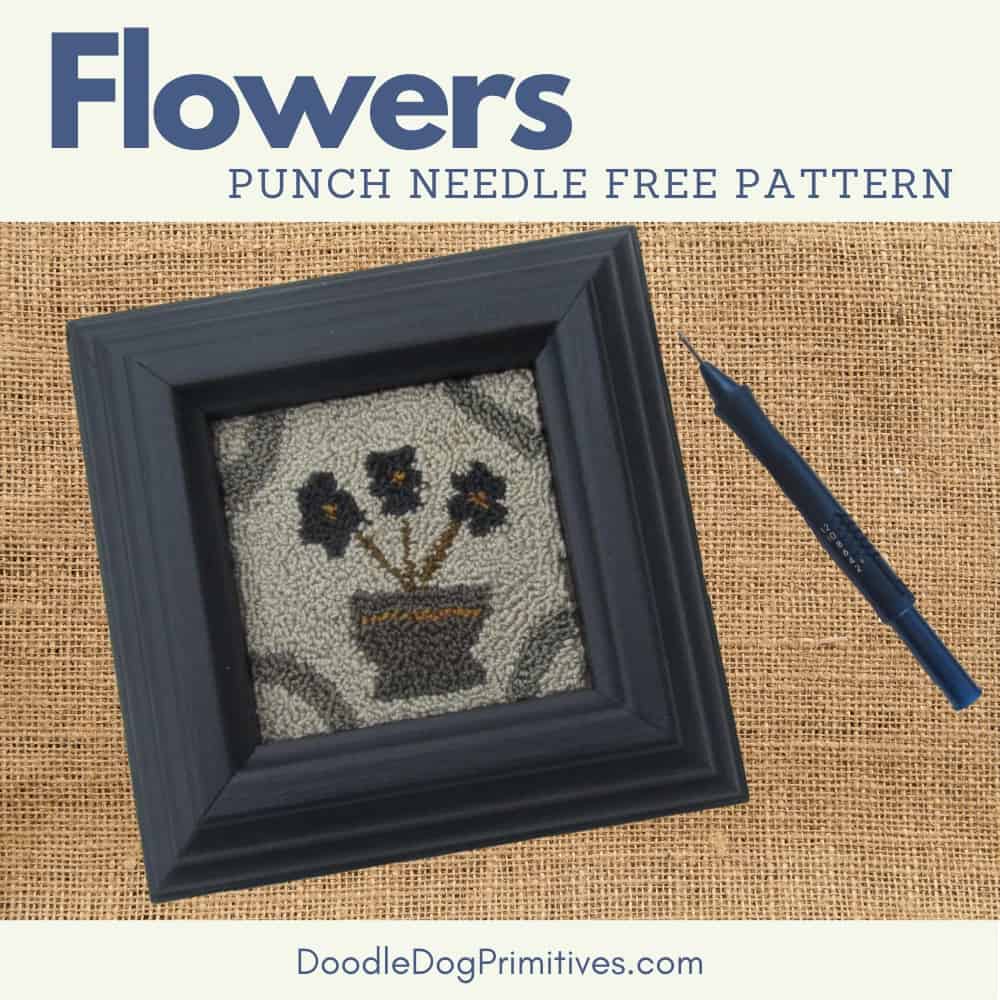 I just finished this small flower punch needle pattern
I think it turned out very pretty with the gray colors inside the black frame.
The punch needle pattern features a crockery bowl
filled with three daisy type flowers.  
This is a small punch needle pattern, 
which makes it a perfect project for a beginner punch needle project.  
Snag the Flowers Punch Needle Pattern:
Threads I used to punch this flowers design:
Flower Centers: DMC 680
Flowers: Valdani 8112
Stems: DMC 830
Arcs: DMC 646
Vase: DMC 645
Background: DMC 644
I also added a stripe of DMC 680 to the vase (not on pattern).
Feel free to change the colors of the background 
and the flowers to match your decor
and your favorite garden flowers!  
I think it would look very pretty making the flowers brown eyed Susans
with a yellow ware bowl!  
Check out my other patterns available in my
Etsy shop.
I hope you enjoy this flower punch needle pattern.  
I would love to see your finished projects!
Blessings ~
Amy