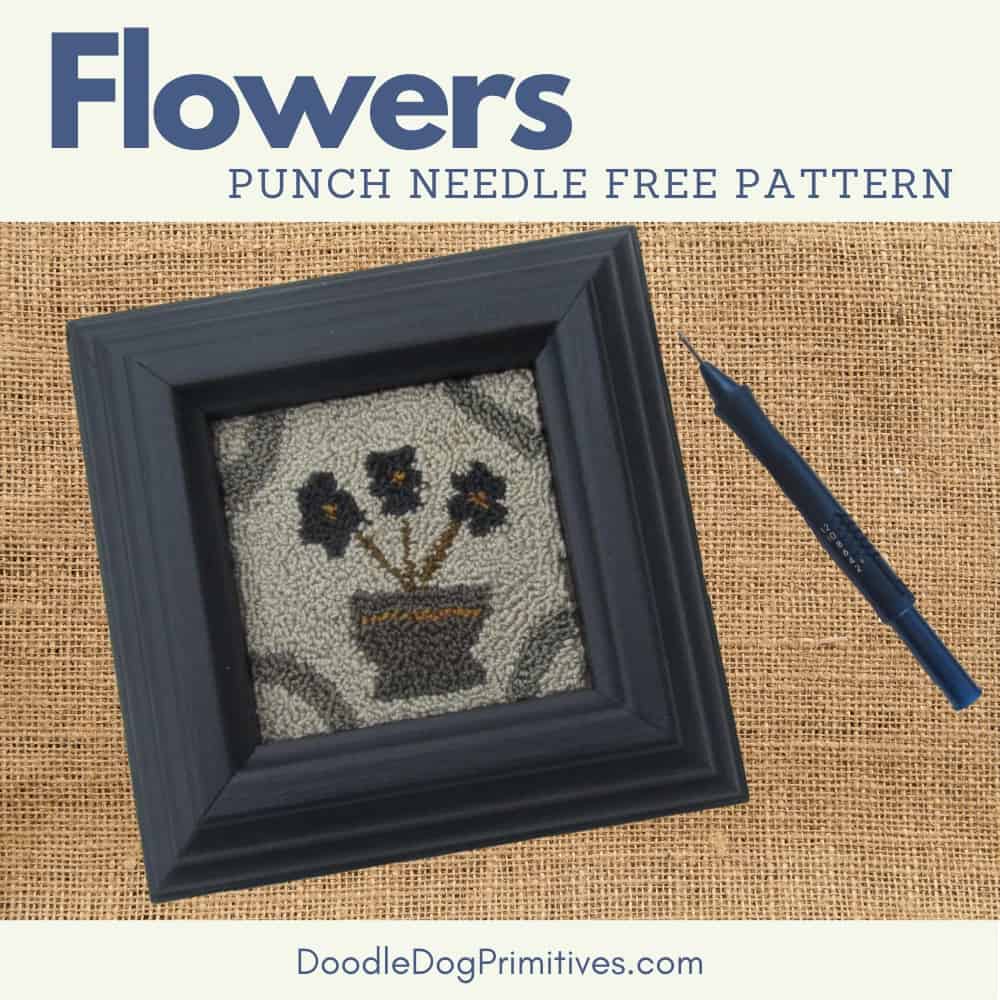 and mounted it into a frame.
I think it turned out nice with the grays inside the black frame.
Threads I used:
Flower Centers: DMC 680
Flowers: Valdani 8112
Stems: DMC 830
Arcs: DMC 646
Vase: DMC 645
Background: DMC 644
I also added a stripe of DMC 680 to the vase (not on pattern).
Feel free to use it, but please give me credit by linking back or acknowledging who created the pattern.
Thanks!
Blessings –
Amy