To kick off the holiday season correctly,
I knew wanted to share this new turkey punch needle make-do pattern with you.
The pattern is available in our free pattern library.
I punched him using 3 strands of floss with my green long handle CTR needle.
Here's a list of the DMC colors I used to punch him,
but feel free to use any colors that suit your fancy!
Body & head 433 (I used 3 skeins.)
Beak & outer tail feathers 3829
Middle tail feathers and lines on the wing 919
Other tail feathers 869
Wing 3781
I used a black bead for his eye and cut his waddle out of a red wool scrap.
I finished the wing with no stuffing
and sewed it to his body before sewing the backing onto the body.
Here are some instructions on how I finish
this type of three-dimensional bowl fillers and make-dos.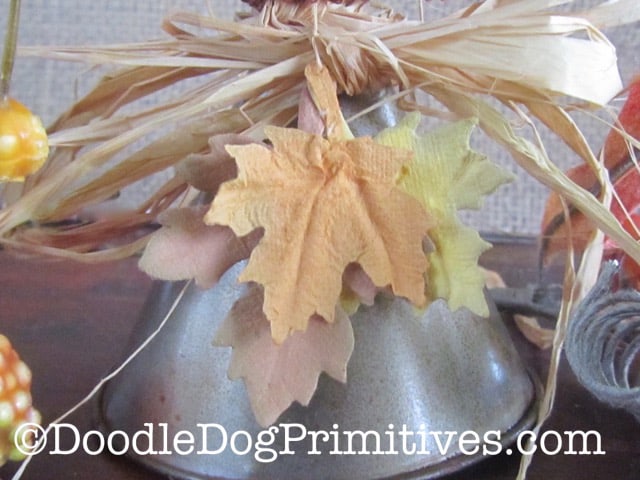 I used a funnel for his base
and added some raffia and little leaves I found at Hobby Lobby.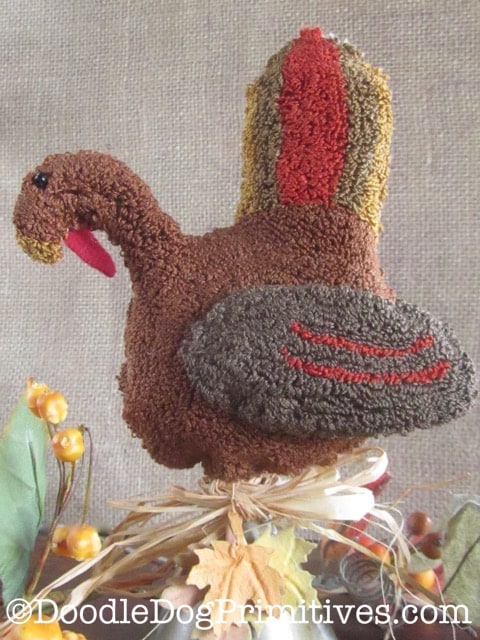 I hope you enjoy making him!
Blessings~
Amy