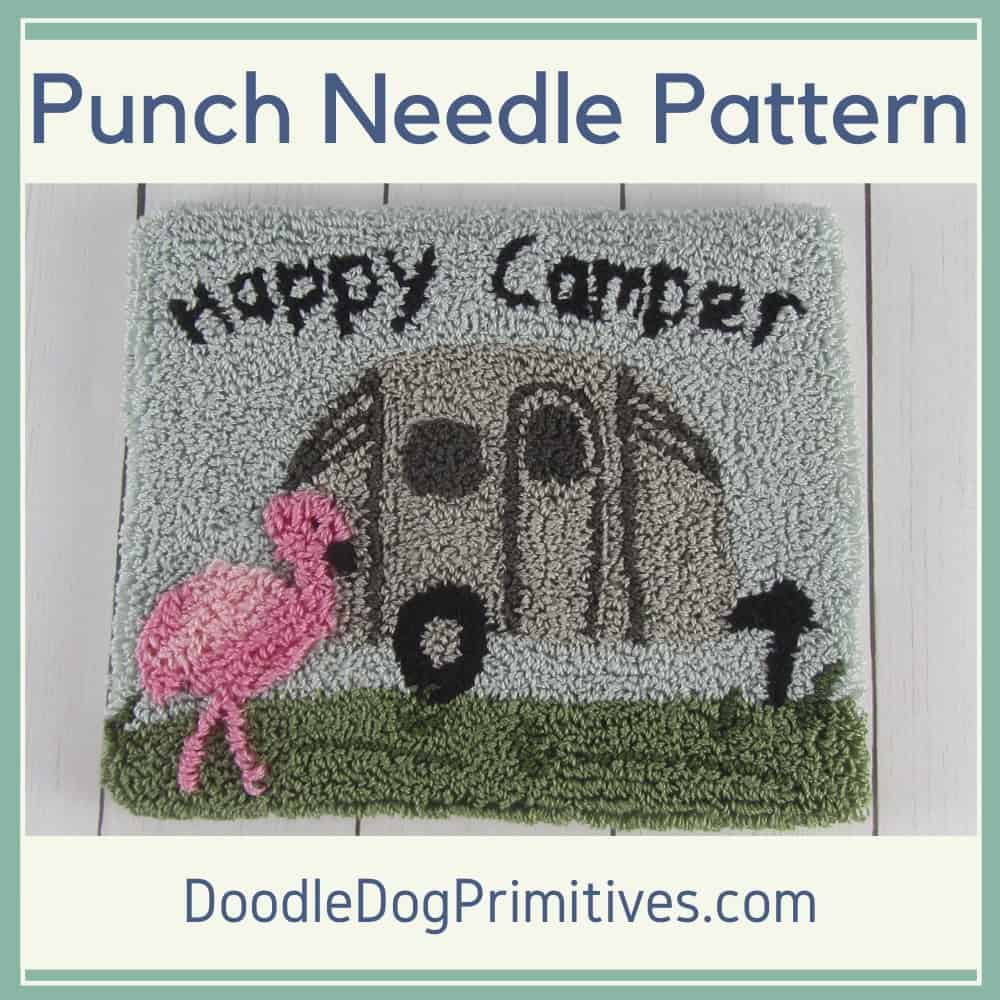 Today, I am releasing a companion pattern
to my Home Sweet Camper punch needle pattern.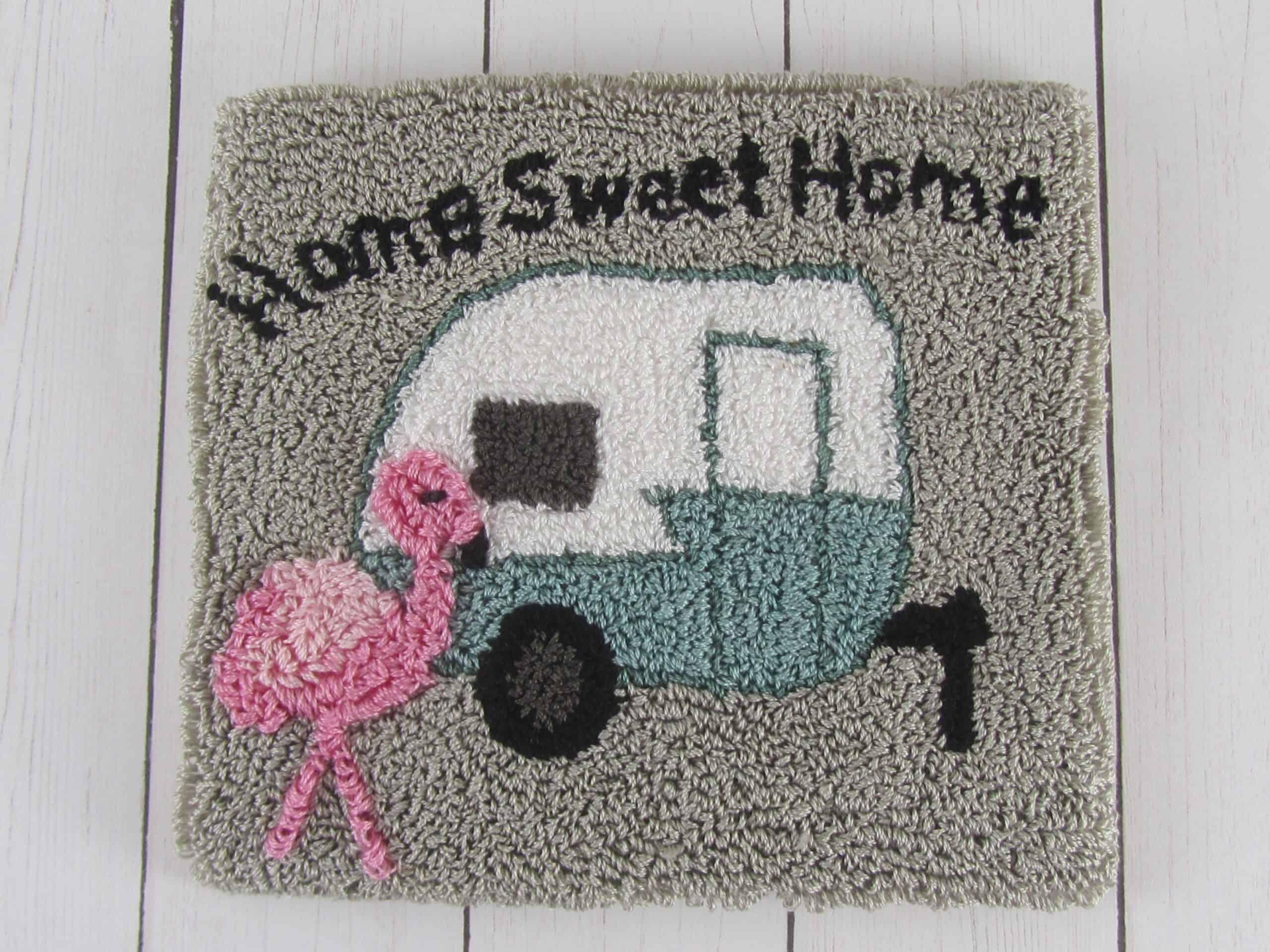 This new punch needle pattern also features
a vintage camper and a flamingo,
but this time it is a vintage silver camper,
similar in style to an Airstream or Avion camper.
Happy Camper Punch Needle Pattern:
The finished punch needle project measures
about five inches wide and about four inches tall.
The flamingo has been punched using a deeper punching depth
giving it a three-dimensional look.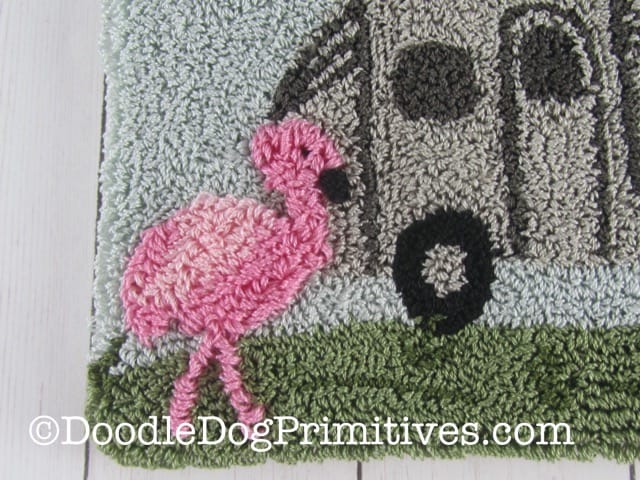 Instead of a single colored background for this project,
I chose to add grass and a sky.
The grass has been punched with two different colors of green
with the darker colors adding some lines for texture
and some sprigs of grass.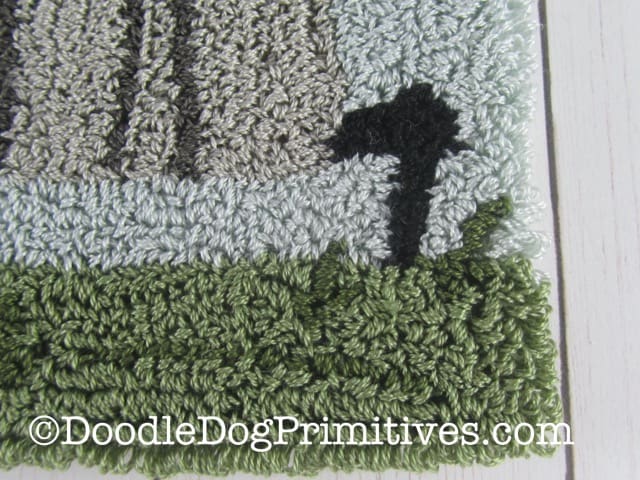 This punch needle pattern has been punched
using three strands of DMC flosses with an adjustable punch needle.
Get the Camper Punch Needle Pattern:
The pattern is now available in my Etsy shop.
You can purchase it as an instant downloaded pattern
and get started punching right away.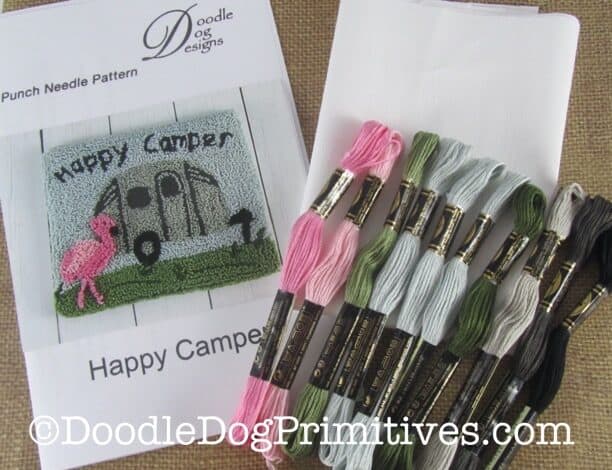 It is also available as a mailed, paper pattern or punch needle kit.  
The kit includes the punch needle pattern, weavers cloth, and DMC flosses.
These two camper punch needle projects
are going to be the perfect addition to our vintage Avion camper.  
Blessings~
Amy