For the last day of our Christmas in July, we are releasing this Angel Tree Topper Punch Needle Pattern.
What better way to top off the week than to make something to top the tree!
The angel has been inspired by Tombstone angels.
Angel Tree Topper:
This punch needle angel tree topper was punched
using 3 strands of both Valdani and DMC flosses.
The punched part measures approximately three and a fourth inches tall
and about six and a half inches wide.
Get the Angel Tree Topper Punch Needle Pattern:
The punch needle pattern comes with complete finishing instructions
as well as measurements to help you find a tree topper to cover.
If you would like to get started punching today,
this pattern is available as an instant downloadable pattern.
For your convenience, it is a pdf file format.
Get the pdf punch needle pattern.
It is also available as a mailed paper pattern, pattern with weavers cloth, or a kit.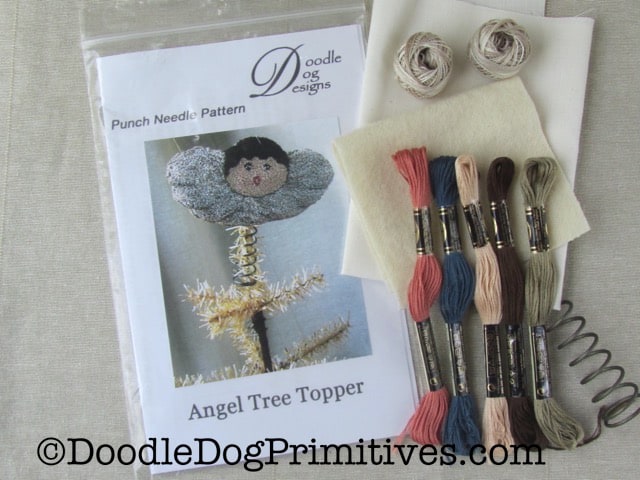 The punch needle kit comes with a reusable pattern,
the weavers cloth, all the necessary flosses,
wool for the backing, and a spring style tree topper.
Blessings~
Amy