Several years ago, I wet felted wool roving into balls for dryer balls.
These have lasted a long time,
but some of the wool is beginning to separate.
My wool dryer balls have virtually eliminated
static electricity in my dryer.
(I use 5 dryer balls and no dryer sheets)
They are also supposed to reduce drying time.
I haven't actually done any timing to see if this is true,
but it makes sense that they would.
I was planning on making a new set of the wet felted roving balls
when I came across this crochet pattern for dryer balls.
I had some hand-spun wool
so I crocheted a few balls one evening.
I believe they will last longer than my original dryer balls
since the crocheted ball will keep in
any wool that might want to come loose over time.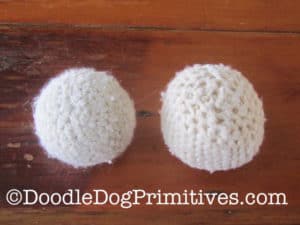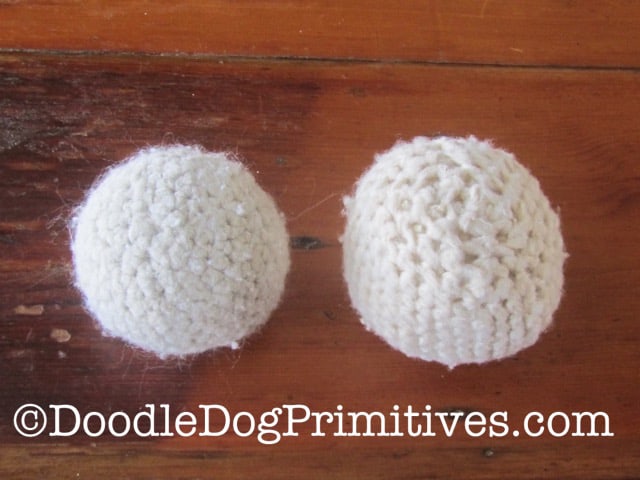 The dryer ball on the left has been through the washer and dryer one time
while the one on the right has had no felting yet.
You can see the holes on the felted ball are starting to shrink.
I think it needs another time or two through the washer
before it will be completely felted
and ready to stay in the dryer permanently.
Blessings~
Amy