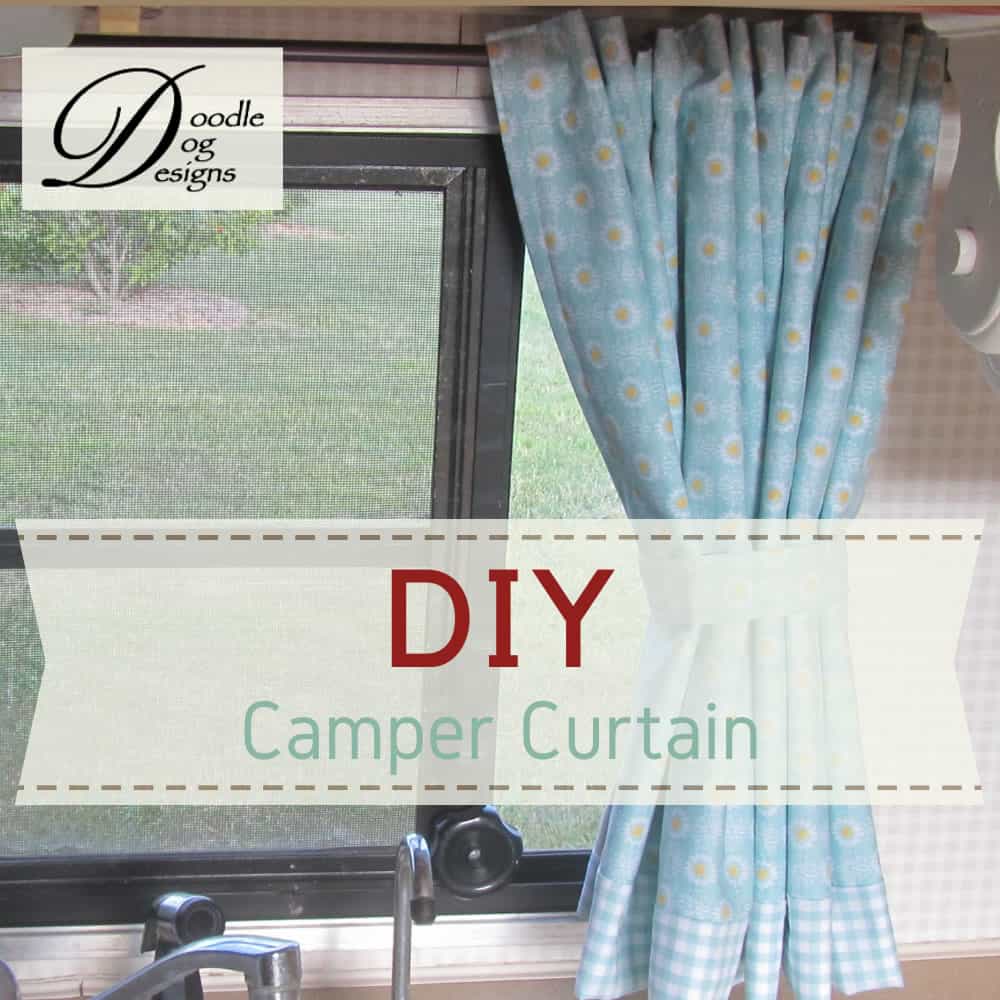 When the the paper on the wallboard in our vintage camper's kitchen started peeling off, I decided that was the perfect opportunity to update the camper kitchen.
Our camper is a 1986 model, so I chose some small checked wallpaper that would have been appropriate to that era, but was more appealing to me than the wild floral print that it had been.
The kitchen window had an old venetian blind and a country blue valance.
I have been slowly adding aqua accents to the camper, and the blind was definitely looking its age so I sewed up a lined curtain for the camper kitchen.
This post may contain affiliate links for your convenience, which means if you make a purchase after clicking a link I will earn a small commission but it won't cost you a penny more. For more information, please visit our Privacy Policy.
Here's how I made the camper curtain:
The first thing I did was install the curtain rod.
There are a lot of space restrictions around the window, so I wanted to get the rod in place so I could measure exactly how big to make the curtain.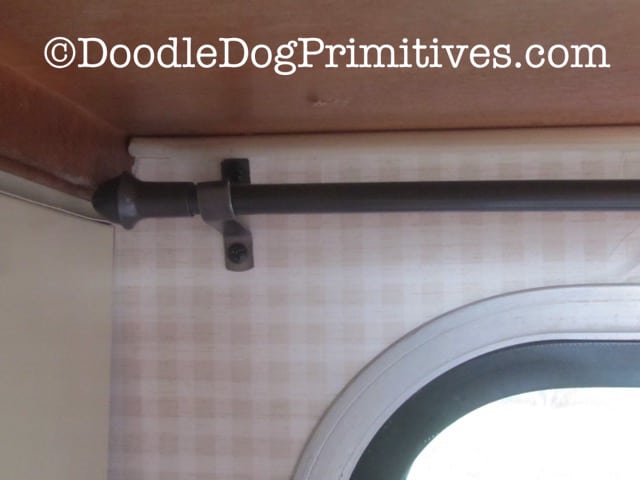 There wasn't enough clearance for a ruffle at the top, so I decided to make a back tab curtain.
I also like the way the back tab curtains bunch up when the curtain is open.
It looks a lot like the original curtains in the rest of the camper which open and close with drapery hooks.
I used blackout curtain lining (from JoAnns) for the curtain's back so our camper neighbors can't see in at night.
I followed the instructions for making a lined back tab curtain from the OnlineFabricStore with a few changes.
Since my curtain was so much smaller than their sample curtain, I reduced the hem width on all sides.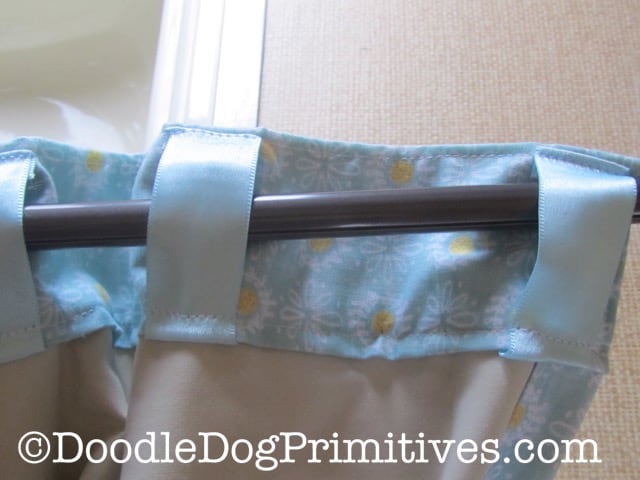 I also chose to use a satin ribbon for the back tabs.
It does slide open and closed very easily!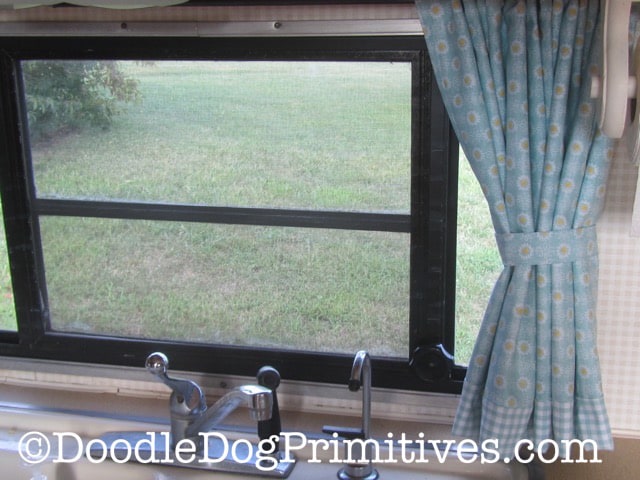 I finished up by sewing a tie-back that is held closed with velcro.
Bathroom Privacy Curtain:
I replaced the venetian blind in the camper bathroom with a similar style curtain. The window in the bathroom is set at an angle since it is at the back of the camper. To keep the curtain from dangling out from the wall, I had to add a second curtain rod and tabs for the bottom of the curtain.
I also lined these with blackout curtain liner. For added protection against prying eyes, we also added some self adhesive privacy window film. This was super easy to install and gives me peace of mind when in the camper at night with the lights on!
Learn more about how to create custom curtains for your camper in this class.
Blessings~
Amy