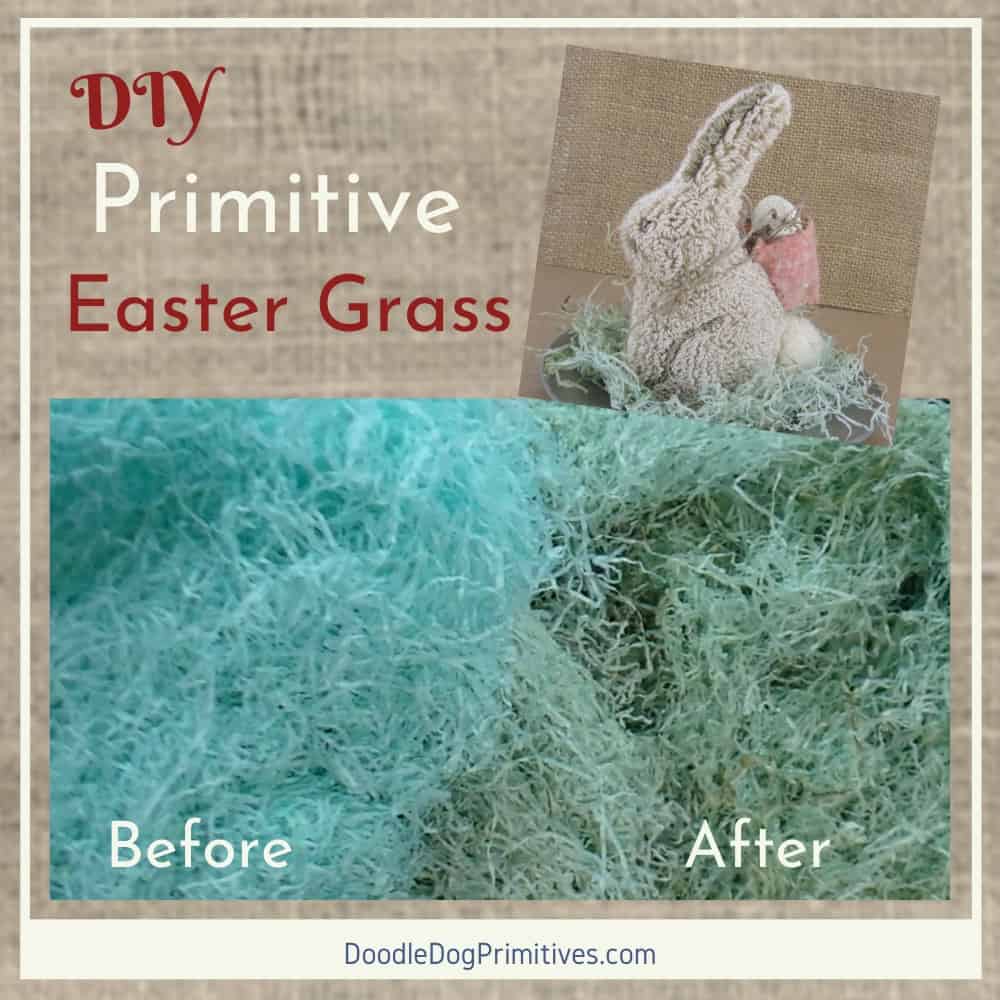 In this post, I will show you how to turn new Easter grass into a primitive Easter grass.
This is a fast & easy DIY project that will tone down your new, vivid Easter grass
into a grungy, aged looking grass.
All you need is Easter grass and instant coffee!
The Easter Grass:
The Easter grass used for this project
feels like a cross between plastic and paper.
And it is a very vivid light green color!
Since I like a farmhouse, primitive style of look,
I decided to "age" the Easter grass with coffee
so it will fit in better with my decor.
This post may contain affiliate links for your convenience, which means if you make a purchase after clicking a link I will earn a small commission but it won't cost you a penny more. For more information, please visit our Privacy Policy.
Watch the Video:
Make the Coffee Dye:
Dissolve instant coffee in a bowl of hot water.
I used about 2 Tablespoons of instant coffee.
The more instant coffee you use,
the grungier your Easter grass will become.
Stir until the instant coffee is completely dissolved.
Dye the Easter Grass:
Drop a small bunch of Easter grass into the coffee.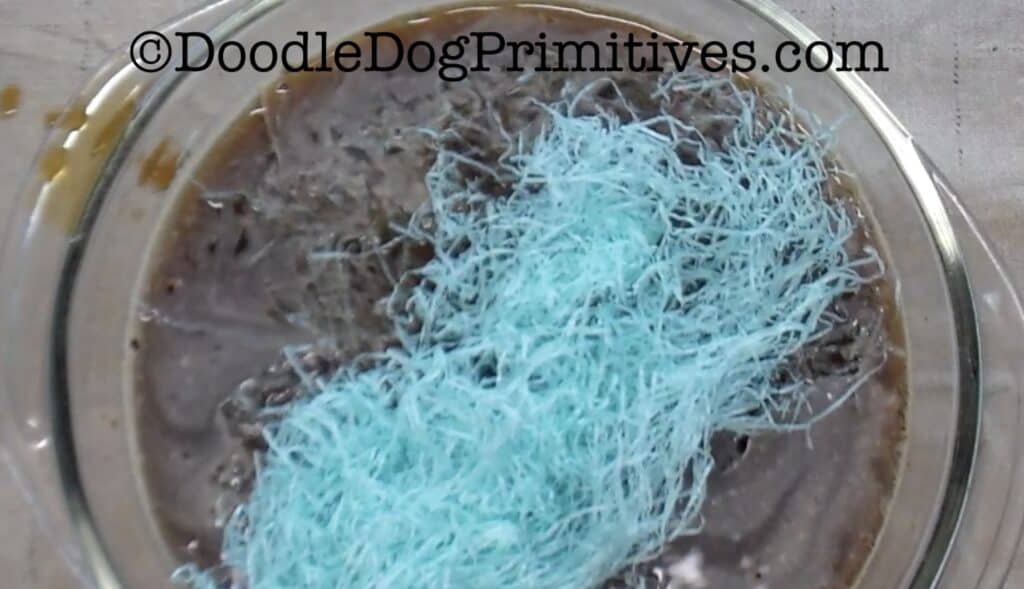 Push the Easter grass down into the coffee
and let it soak up some coffee dye for a couple of seconds.
The longer you leave it in, the darker the Easter grass will be.
Remove the Easter grass from the bowl.
Squeeze out the liquid, spread out the pieces of grass
and place the grass on an old towel to dry.
Repeat with the rest of the Easter grass.
Dry the Easter Grass:
Let the grass dry completely
and separate any clumps that formed in the grass
by gently pulling them apart.
My grass was still damp the next morning,
so I separated the clumps, placed the grass in a roasting pan,
and placed it outside in the sun to finish drying.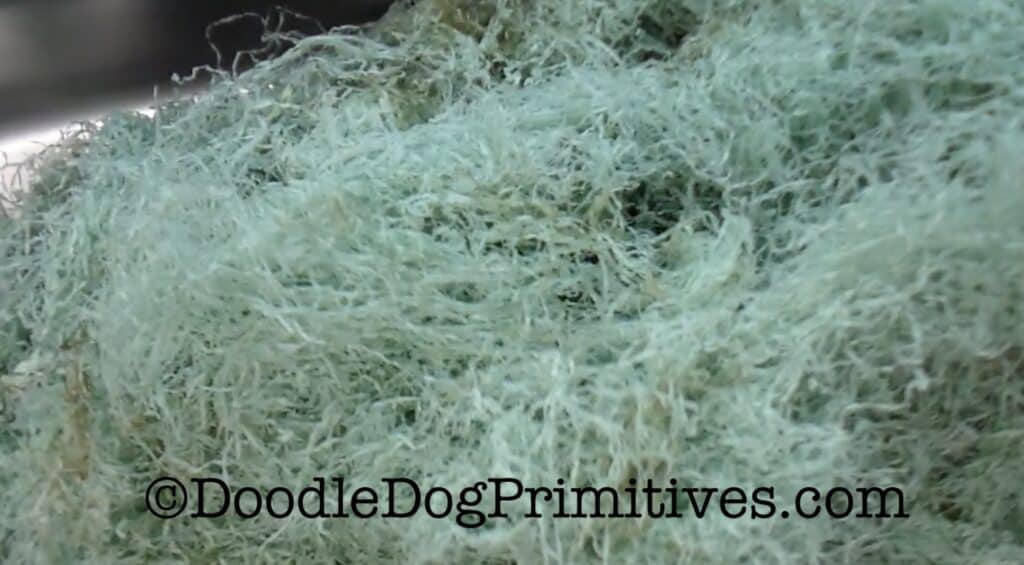 Decorate with the Primitive Easter Grass:
Here's a look at a before and after of the Easter grass.
As you can see, using the coffee dye
really changed the color of the Easter grass!
I used some of mine to use in displaying this punch needle bunny.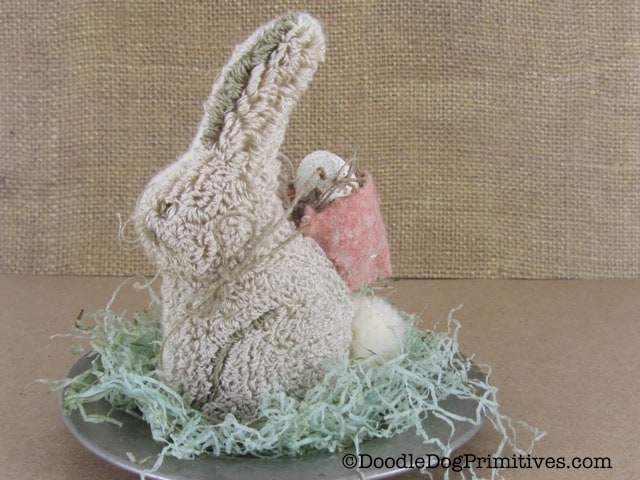 I hope you enjoy decorating with your new primitive Easter grass!
Blessings~
Amy