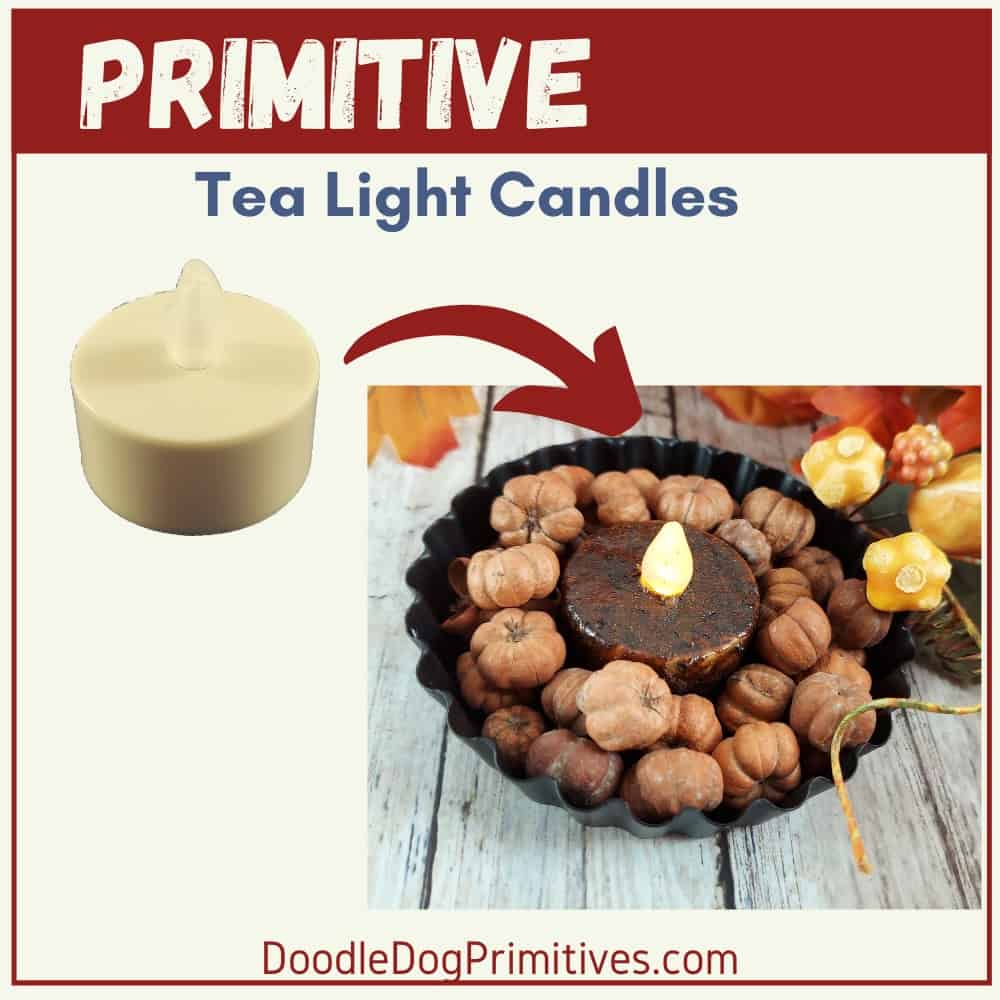 I love to decorate with candles but don't like the stark white look of the battery operated tea light candles. I prefer a much more primitive, grungy look to my candles. Here's how I take simple battery tea lights from the Dollar Tree to DIY primitive tea light candles.
Watch the Primitive Craft Video:
This post may contain affiliate links for your convenience, which means if you make a purchase after clicking a link I will earn a small commission but it won't cost you a penny more. For more information, please visit our Privacy Policy.
Supplies for Primitive Candles:
Grunge the Tea Light Candles:
This is a messy process, so put down something to protect your crafting surface. I used a piece of wax paper.
Use a paint brush to spread mod podge on the candle keeping it OFF the lightbulb. It is easier to do one side at a time so you still have a place to hold onto the tea light candle.
Sprinkle instant coffee onto the mod podge that you painted on the candle. Once it is mostly covered with the instant coffee, sprinkle cinnamon onto the candle to cover any empty areas.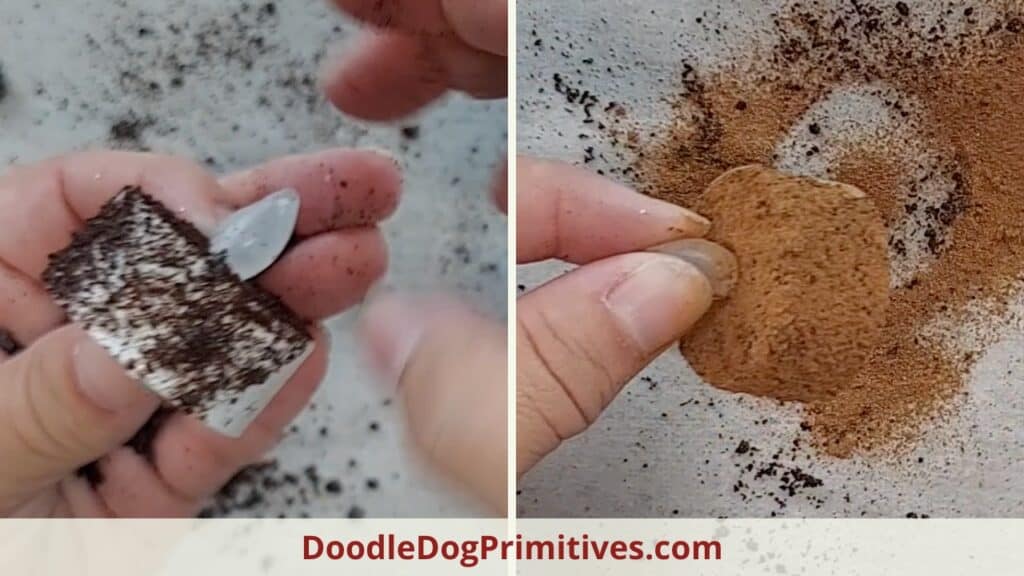 Dab another coat of mod podge over the top of the coffee & cinnamon. Be careful not to brush too much as that might remove some of the coffee and cinnamon. Get the brush really full of mod podge and dab it on.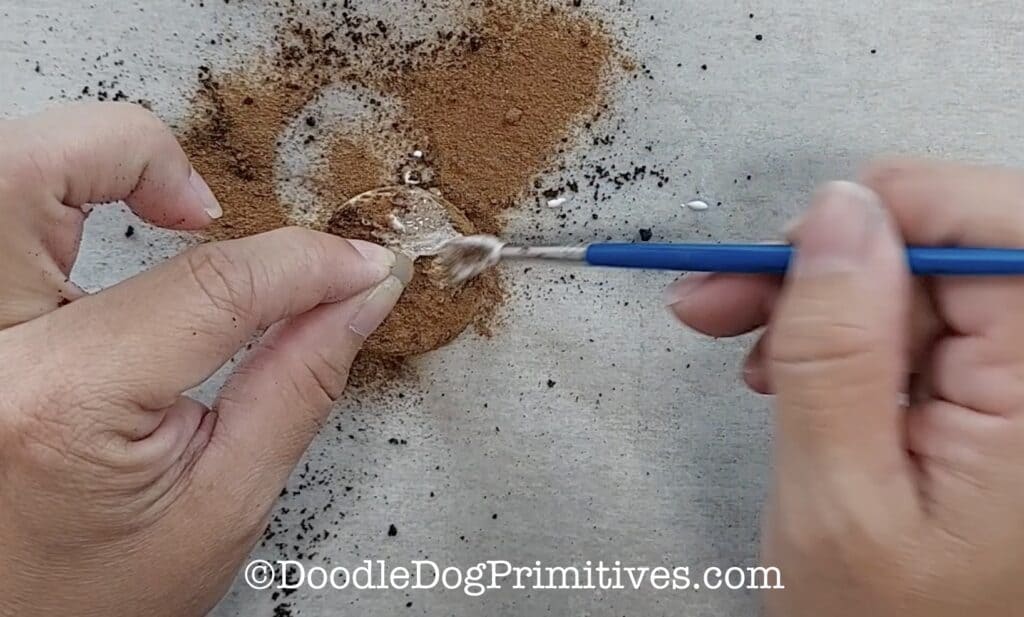 This second step of mod podge is wshat really blends everything together and creates a look of old primitive wax.
Allow that to dry and then repeat with the other side of the candle.
If you are impatient, you can use a hair dryer to speed up the process.
Scrape off any finish that accidentally got on the light bulb.
Now the candle is ready to be used.
I added mine to a mini tart tin and added some putka pods for a nice prim look.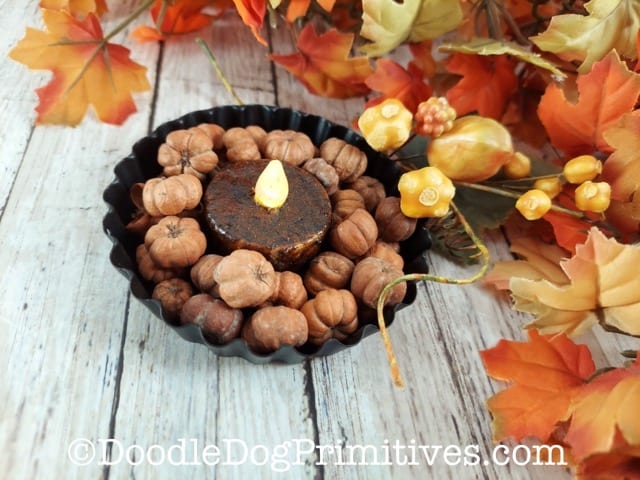 Be sure to check out our other primitive craft tutorials.