For some reason, I have a bunch of paper mâché eggs in my craft stash. Since I like redware pottery, I decided to paint some of these eggs to resemble redware. I am going to use these in my Easter spring decorating.
I took a piece of redware pottery to the paint aisle of the craft store. I am sure I was quite the sight holding up the pottery to each bottle of red and yellow paint to find which matched best!
Read on to see what paint colors I used and how I made these Redware Inspired Easter Eggs so you can also DIY.
Supplies for Redware Eggs:
This post may contain affiliate links for your convenience, which means if you make a purchase after clicking a link I will earn a small commission but it won't cost you a penny more. For more information, please visit our Privacy Policy.
Watch the Video:
Paint the Base Coat on the Eggs:
Paint the paper mache eggs with the Toasted Terra Cotta paint. I like to paint half of each egg at a time and let it dry in an empty egg carton.
I had to paint two coats onto the eggs to fully cover them.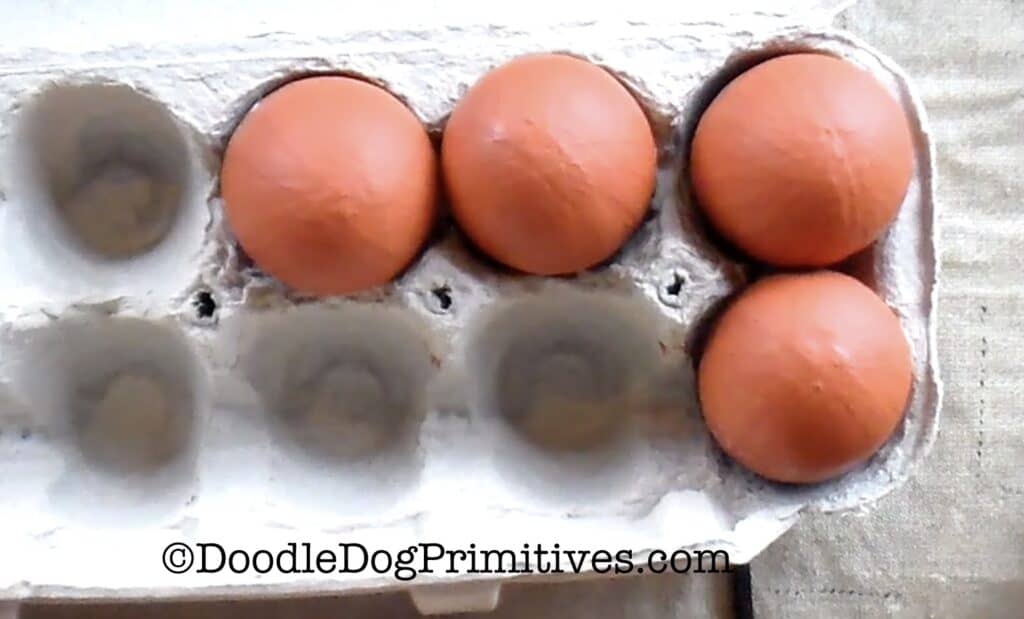 Paint the Redware Designs on the Eggs:
Use the Moon Yellow paint to paint the designs onto the eggs. Use your own redware pottery collection or photos of redware as inspiration.
I painted stripes on two of mine, S curves all the way around on one egg, and a vertical swirl with dots and dashes on the last egg.
I used the wrong end of a paint brush for the dots and a toothpick for the thinner stripes.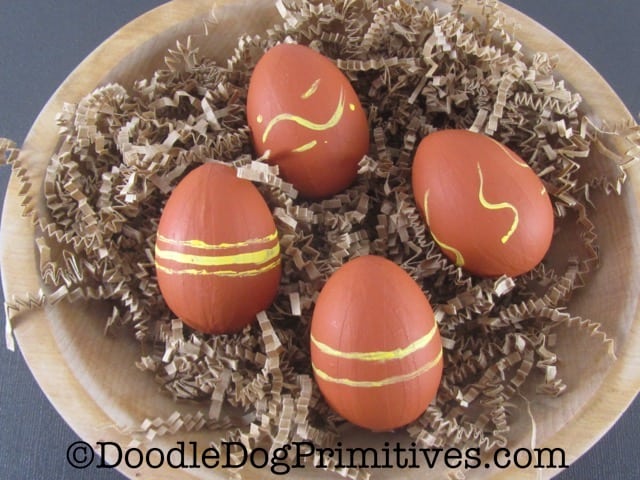 These redware eggs make a great addition to your Easter baskets or treenware bowls.
You can see in the picture below the paint color on the finished egg matches the redware pottery pretty well!
Blessings~
Amy