Today, I have this new fall hooked rug pattern available in my Etsy shop.
It is a cute primitive style hooked rug,
perfect for your fall and Halloween decorating!
It is based off my Boo to You punch needle bowl filler pattern.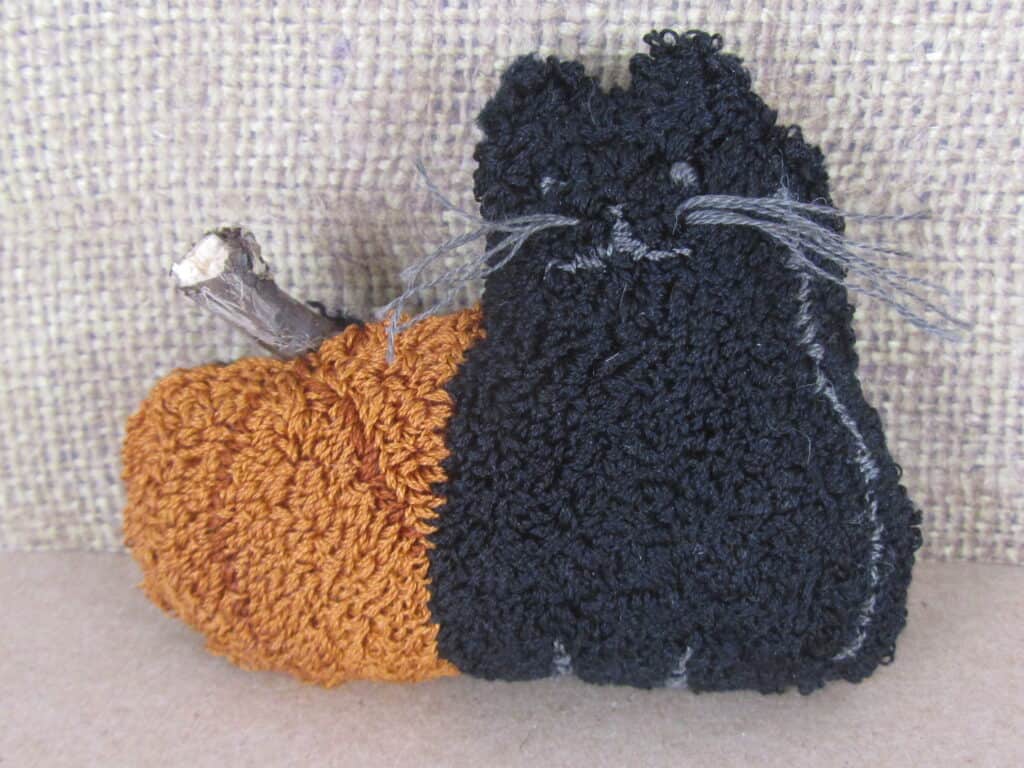 Boo to You Rug Hooking Pattern: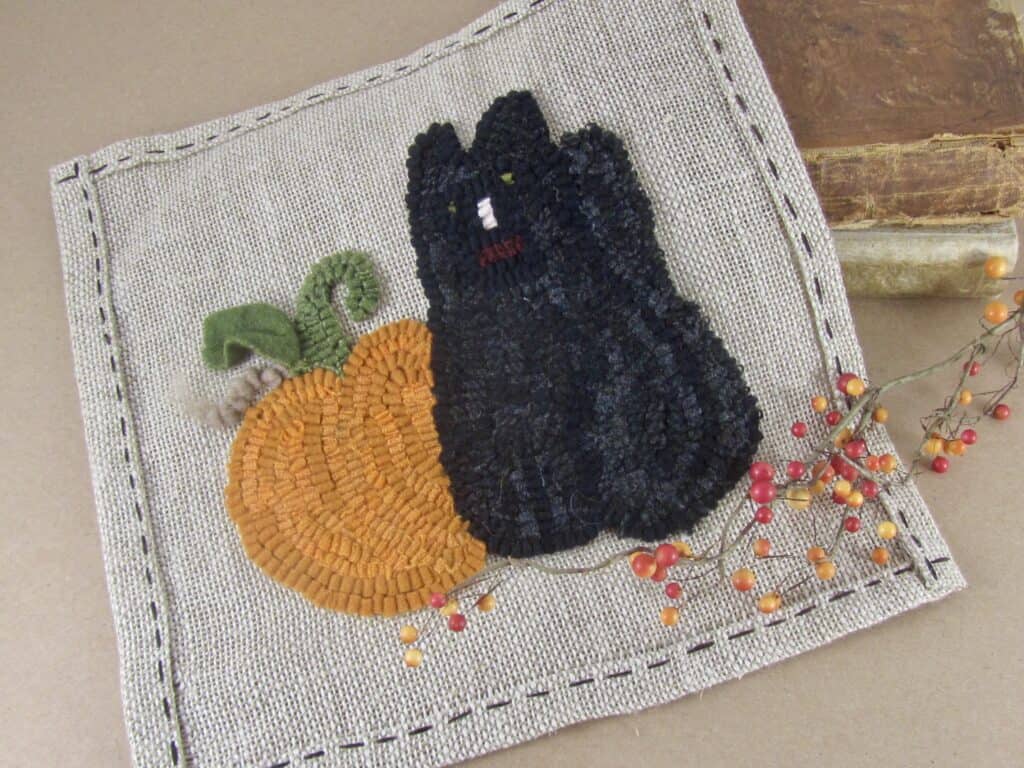 This new rug hooking pattern has been hooked on primitive linen
using #8 felted wool strips (one fourth inch wide).
The background has been left unhooked.
This technique creates a fun, primitive look
AND saves you hooking time!
The finished hooked rug measures twelve inches square.
This project features a hooked black cat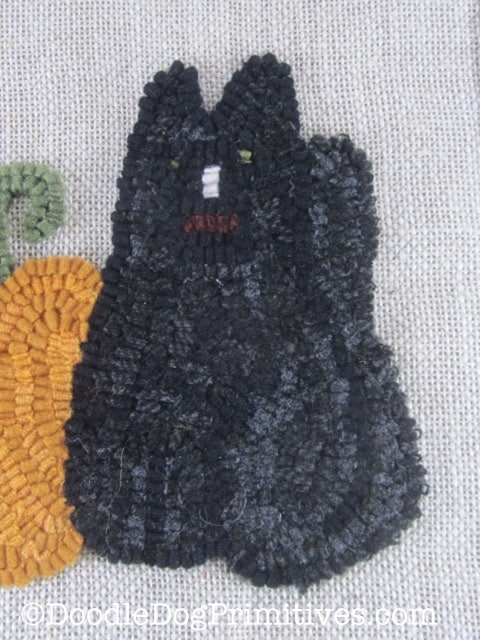 and a hooked pumpkin.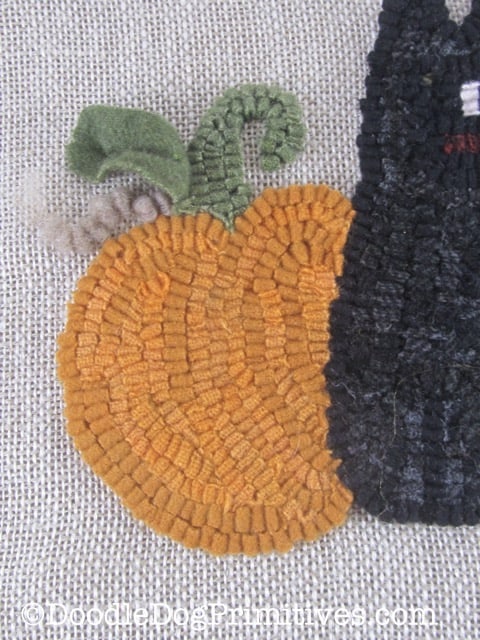 The pumpkin's tendril was hooked with tan colored wool roving.
The pumpkin's leaf is made of felted wool
and has been hooked and hand sewn onto the rug.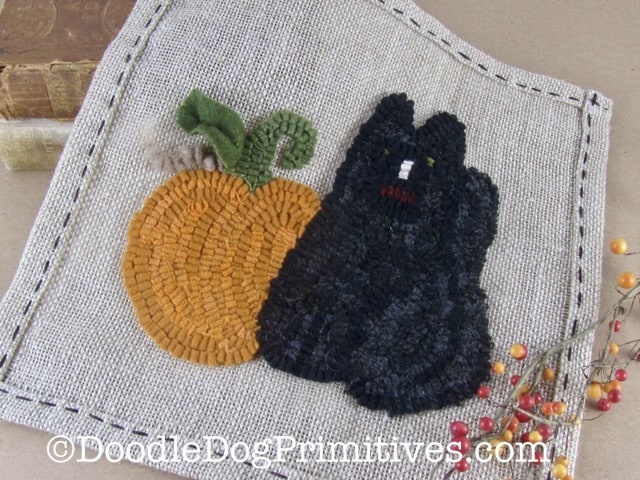 Get the Fall Rug Hooking Pattern:
This fall rug hooking pattern is available now in my Etsy shop
as an instant downloadable pattern
so you can get started hooking right away.
It is also available as a mailed paper or red dot pattern.
Either way, it comes to you as a full-size pattern.  
Blessings~
Amy