I love the scent of lavender! I have some growing in my flower garden, but I don't want to wait until summer time to have some lavender sprigs to use in my farmhouse decorating. So, I figured out how to make these felted wool lavender flower stems. They are fast and easy to make and oh so adorable! Read on for the felted wool lavender flower tutorial.
Supplies for Lavender Stems:
This post may contain affiliate links for your convenience, which means if you make a purchase after clicking a link I will earn a small commission but it won't cost you a penny more. For more information, please visit our Privacy Policy.
I have purple and green felted wool so that is what I will use. You could also use a wool felt or even a craft felt.
Watch the Video Tutorial:
Prepare the Flower Petals:
Cut a long skinny rectangle from the purple wool – double the desired width of the flower petals. I cut my rectangle two inches wide and seven inches long.
Put a line of hot glue down one long side of the purple wool and fold the wool in half lengthwise.
Cut slits along the long folded edge all the way across. I cut my slits 1/4″ wide. Cut up to the edge of the glue, leaving the area that was glued uncut.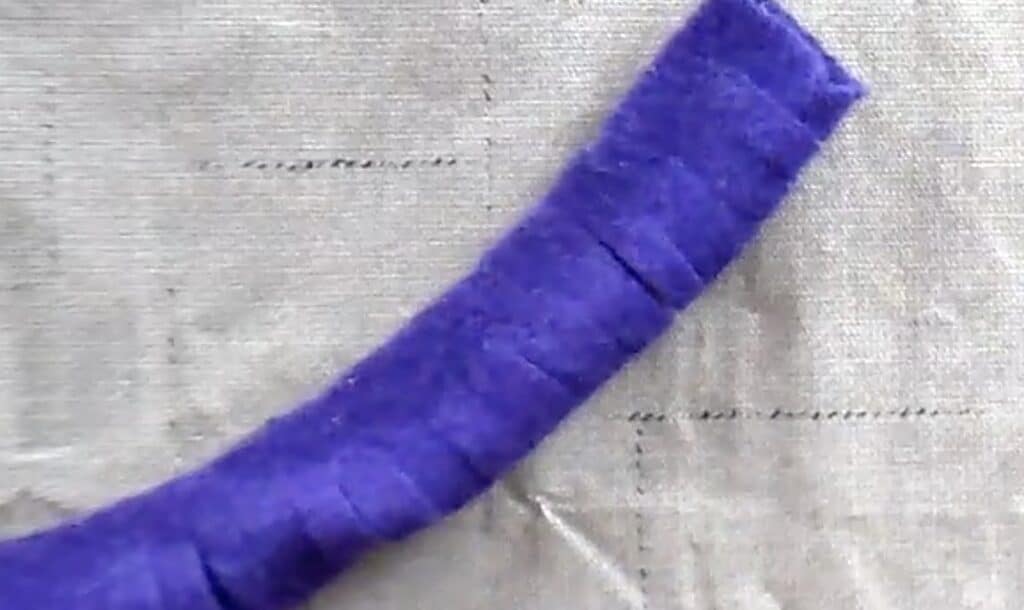 Assemble the Lavender Flowers:
For the stem, you could use a skewer stick or a dowel rod if you want a solid, unmovable stem. I like the flexibility of floral stems, so I used a brown floral stem.
I folded a long floral stem in half and twisted the two halves together.
Add some hot glue to the end of the wool strip on the unclipped side. Put the end of your stem into this glue and wrap the tip of the wool around the stem to glue the wool to itself around the stem.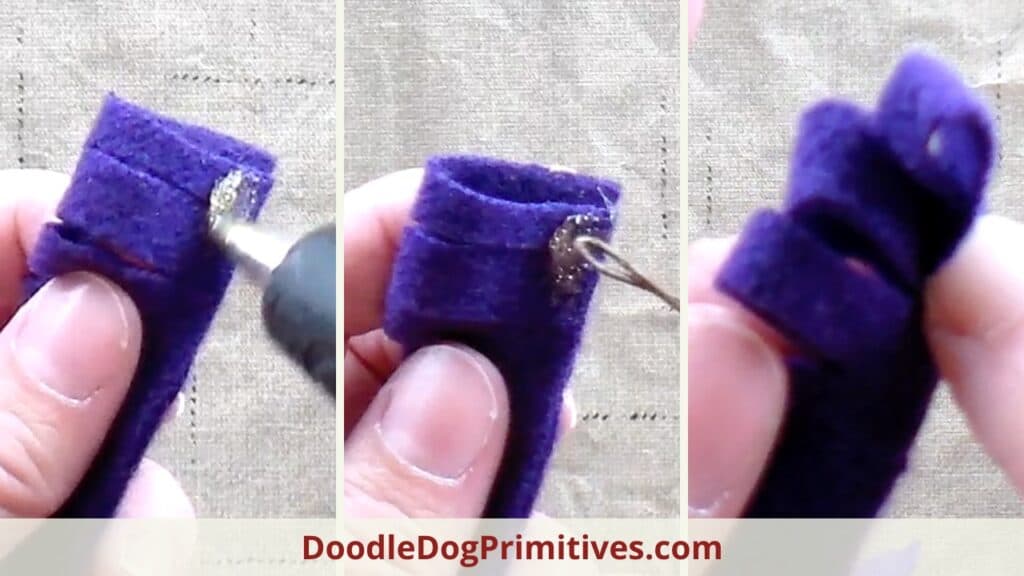 Apply hot glue along a small section of the unclipped side of the wool. Start twisting the fringed wool around the flower stem.
Continue gluing and twisting until you get to the end of the wool. Fold the end of the wool around the stem and back onto itself like you did at the beginning of the flower to keep it secure.
You can change the look of the flower by starting with different widths of wool, clipping different sizes of fringe, and by how closely you wrap each successive layer of wool around the stem. You can use cheap craft felt to experiment to find the look you like before cutting your nice wool.
Add Leaves to the Lavender Sprigs:
If desired, cut leaves for the flowers from green felted wool.
Hot glue the leaves onto the bottom of the flower. I did narrow leaves in groups of three around some of the lavender springs and fatter leaves in groups of two on others.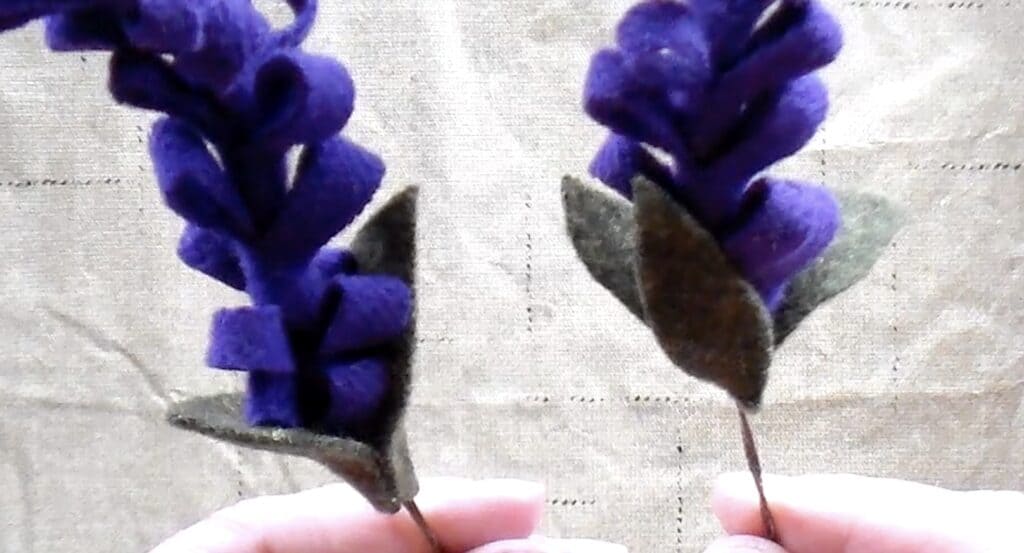 I bundled three of the lavender sprigs together and tied them with a hot pink wool strip.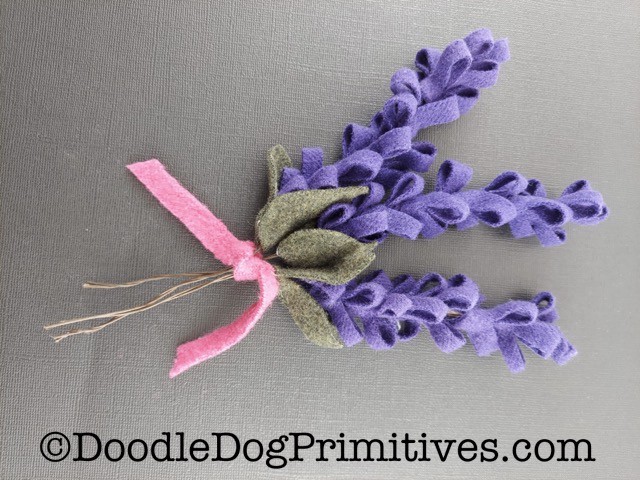 If you like to do rug hooking or wool applique, you probably already have the wool needed for these. Why not give them a try!
Be sure to check out our other craft tutorials.