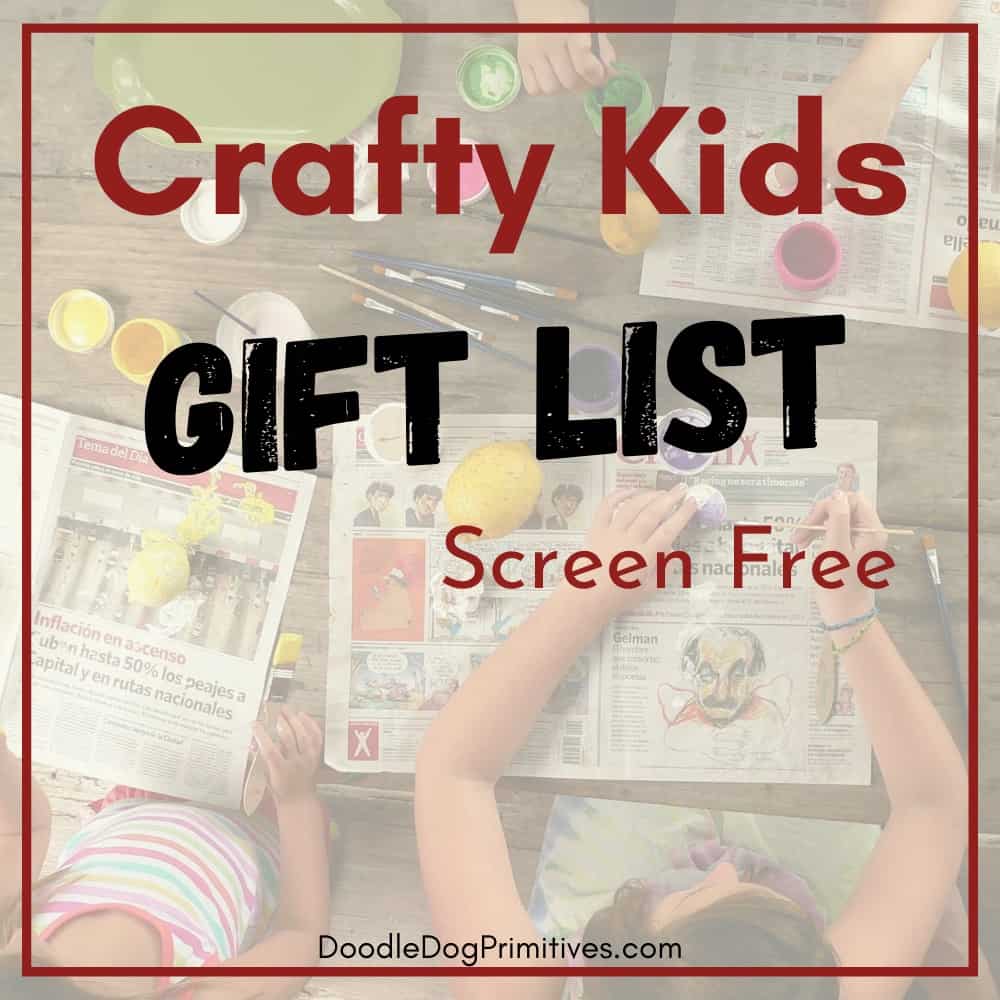 When my kids were younger – even into their teen years, they loved to do arts & crafts –
even now they each still have a creative side.
Now, my two young nieces love to sew and create their own unique projects.
It is fun choosing projects and supplies to help them be creative –
they usually even allow me to help them with their creating!
Here is a gift guide for crafty kids that includes the arts & craft supplies that have been favorites
of both the young kids and the older teens in our family.
This post may contain affiliate links for your convenience, which means if you make a purchase after clicking a link I will earn a small commission but it won't cost you a penny more. For more information, please visit our Privacy Policy.
Melissa & Doug Craft Kits:
We have really enjoyed Melissa & Doug toys – they are well built and require kids to use their imagination. Recently, we discovered the Melissa & Doug craft kits. They are perfect for beginning crafters and they do not disappoint!
Our favorites have been some of the sewing kits.
---
Latch Hook Kits:
Latch hooking is pretty easy for a budding crafter to learn and there are so many fun latch hook kits out there to choose from. Choose one based on your young crafter's personality and current loves.
---
Leather Working Kits:
All three of my kids did leather working when they were teens. They made belts, moccasins, coasters, and wallets in the beginning. As they gained more experience they were even able to make halters for their animals, a backpack, and a carved book cover. Get your crafty kid started with a leather kit and they can work up to a piece of leather and a leather working supplies set.
---
Plastic Canvas Needlepoint Kits:
Plastic canvas is really making a comeback with some super cute designs on pre-printed plastic canvas. You will find lots of themed plastic canvas kits to choose from.
---
Monthly Craft Clubs:
A monthly subscription to a craft kit club is the gift that keeps on giving all year long! Check out Annie's Creative Girls Club and Young Woodworkers Kit Club. Your crafty teen might enjoy Annie's Christmas Ornament Club. Use the code SHARE50 to get 50% off the first month's kit!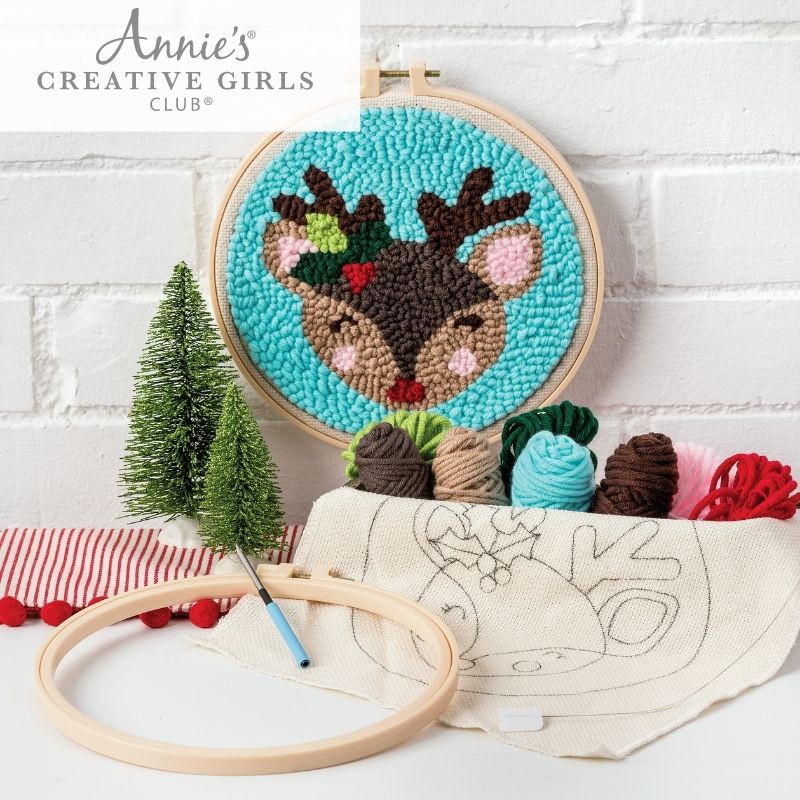 ---
Paracord Crafts:
Boys and girls alike enjoy creating things with paracords. You could choose a paracord kit or a paracord project book along with some different colored paracord.
---
Embroidery & Cross Stitch Kits:
Embroidery and cross stitch are a little bit harder than the above crafts so they are perfect for an older creative child. You can choose from among the many embroidery kits or cross stitch kits available or design and put together a unique kit.
---
Wood Carving:
This is a great option for older kids. You could start them off with a fun wood carving kit. I just LOVE this wizard carving kit! Be sure to get them some safety gloves too!
---
Make your own Craft Kit:
When my kids were young, my sister gave them a craft supply kit. It was a plastic parts storage cabinet filled with various crafting supplies such as pom poms, popsicle sticks, beads, sequins, and many other fun craft supplies. This really fueled their creativity and allowed them to create whatever they wanted.
If you like this idea, but want to avoid choosing all of those supplies, this Arts & Crafts Vault looks like fun.
---
Art Supplies:
My kids received several all inclusive art supplies kits through the years, which they always enjoyed using. But I think they enjoyed getting a specific type of art supply along with the other necessary supplies even more. This really gave them a chance to thoroughly explore that specific type of art.
For example:
---
WoodBurning Set:
Woodburning is another good craft for older craft loving kids. Get them creating their own fun projects with a wood burning kit.
---
How to Draw Books:
I am amazed at how well anyone can draw by following the various I can Draw books. A fun gift idea would be to choose a how to draw book based on your creative child's interests and add a sketch pad and nice pencil set.
---
Other Fun Crafting Tools:
There are several other artistic tools that are a perfect addition to a household with crafting kids.
---
Sheep Craft Kit:
Of course, this list wouldn't be complete without sharing this unique craft kit that I sell in my Etsy shop. Your young crafters can make their own sheep out of hand-spun wool.