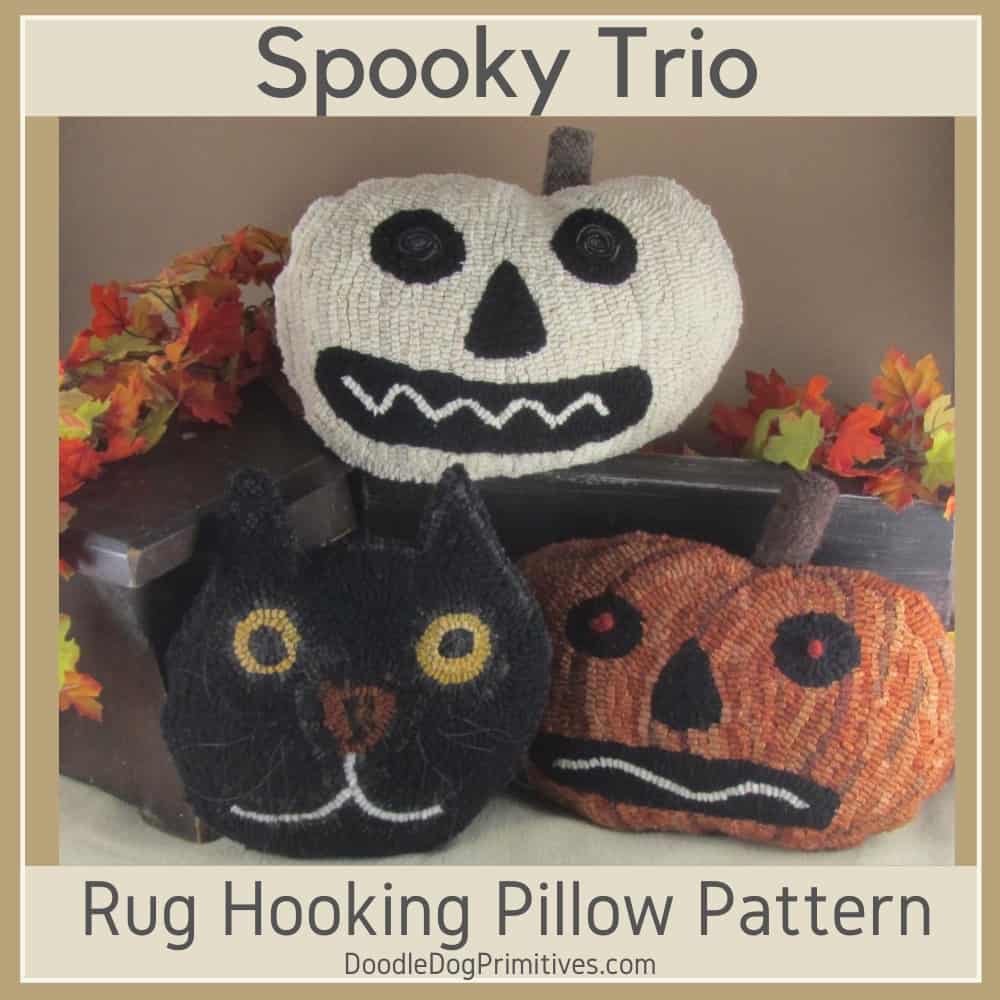 We are having unusually cool weather this week 
which has definitely gotten me in the mood for fall decorating! 
I know it is going to get hot again
but I will enjoy this respite from the heat while it lasts 
and get to work making new fall creations!   
Today, I am releasing a new hooked rug pattern.  
It is for this trio of Halloween hooked pillows.  
Spooky Trio Hooked Rug Pillows: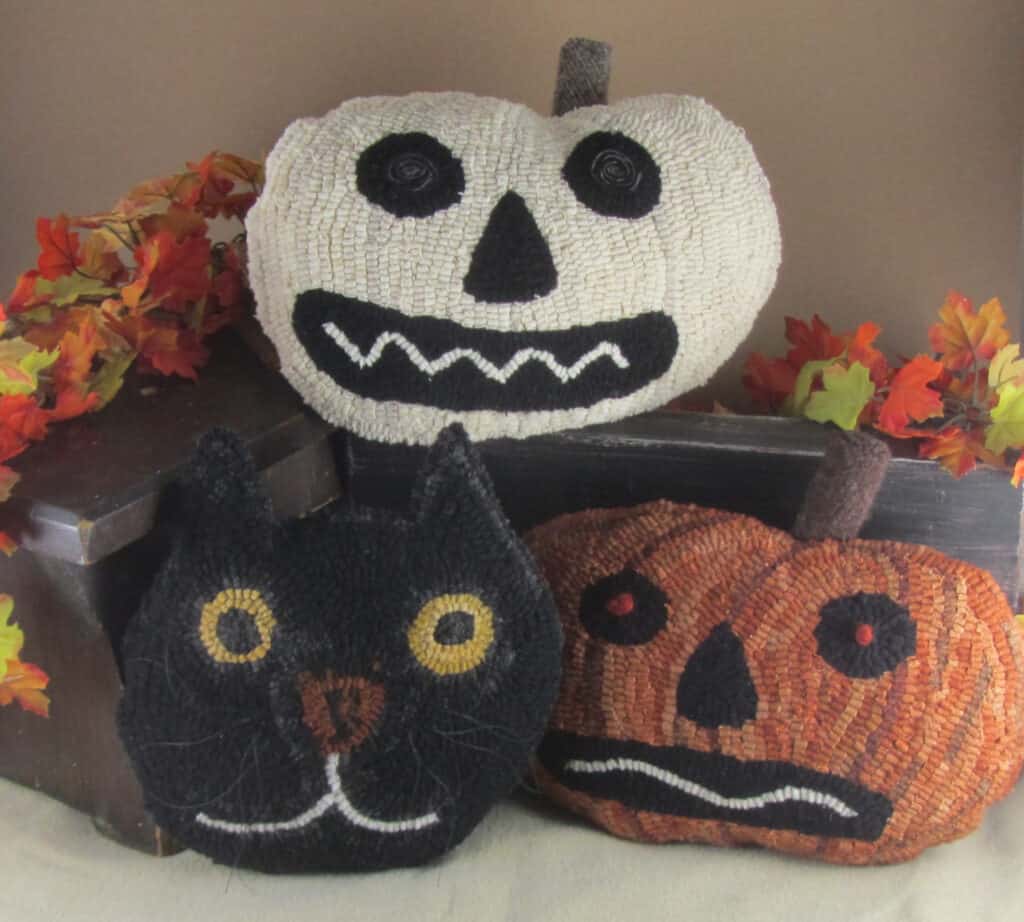 Each of these hooked pillows was hooked
using quarter inch strips of felted wool (#8 strips).
The orange pumpkin was hooked with various shades of orange wools.
He has a rolled wool stem and french knot eyes.
He measures about seven inches tall by twelve inches wide.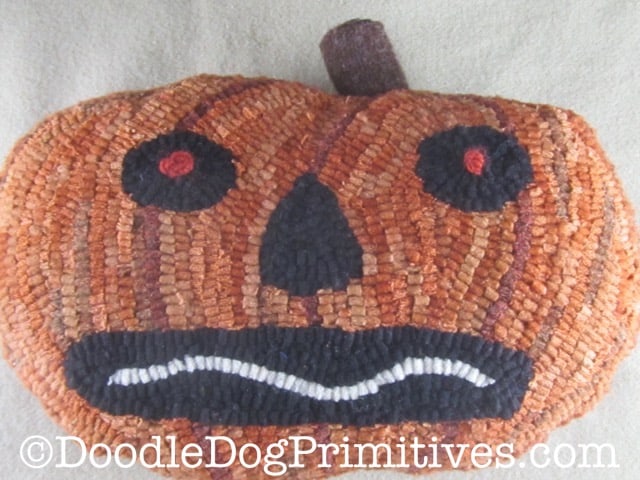 The white pumpkin was hooked using various patterns of cream wools.
He also has a rolled wool stem and rolled wool eyes.
He measures about seven inches tall by twelve inches wide.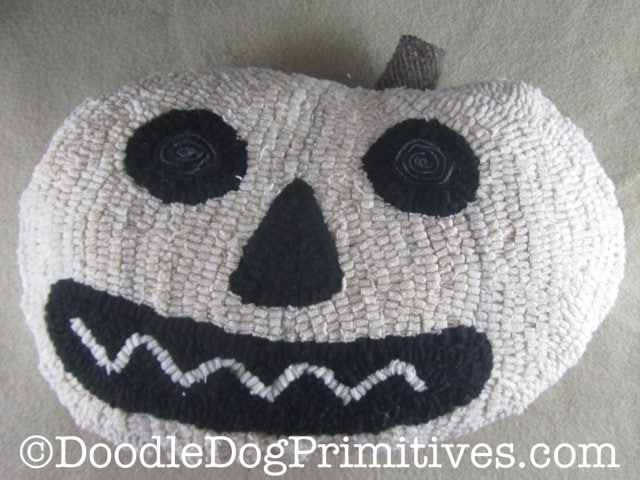 The black cat hooked pillow was hooked with shades of black wools.
He has three-dimensional whiskers
and measures about nine inches by nine inches.
All three have been backed with felted wool and lightly stuffed.
These three pillows are inspired from my punch needle spooky trio.
Get the Halloween Hooked Pillows Pattern:
This rug hooking pattern comes with complete finishing instructions
so you can easily make your own spooky friends.
It will come to you as a full-size pattern for your convenience.
Get it instantly as a pdf downloadable e-pattern
or mailed to you as a paper pattern,
red dot pattern, or on the foundation fabric.