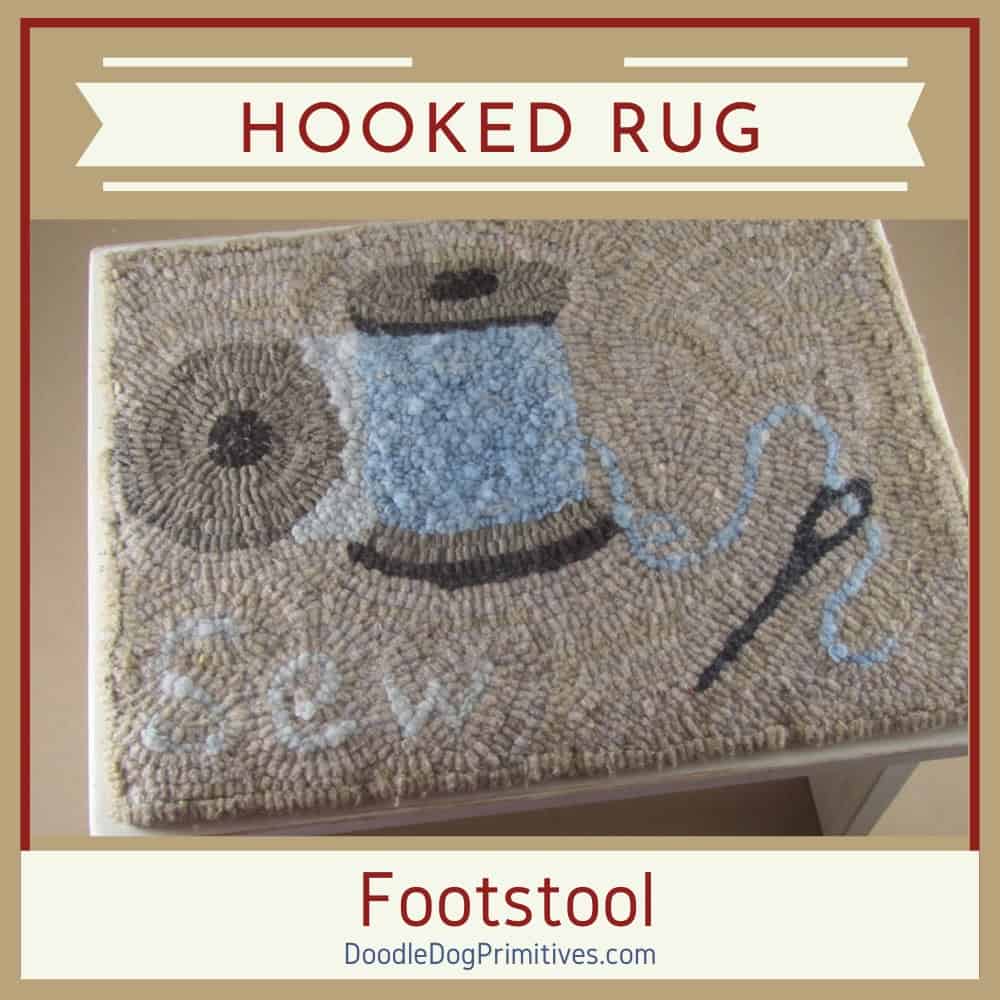 I am vertically challenged, so a hooked rug footstool works great for me
to put my feet on while I am sitting in a chair and crafting something.
I used blues for the thread in this sewing notions hooked rug
so it would match the colors in my sewing room.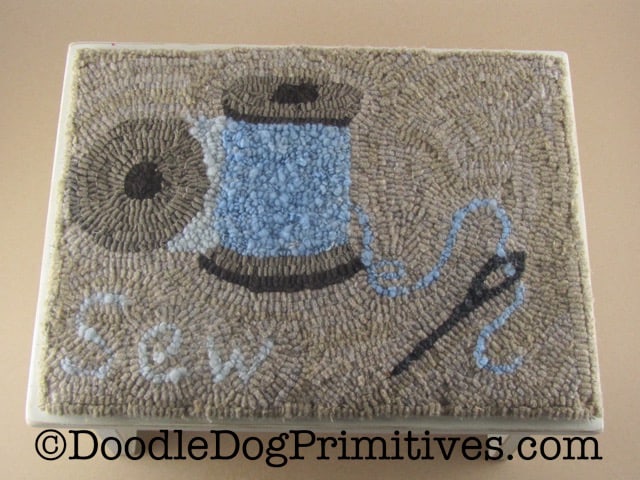 Dad made a wood foot stool for me
with a top just slightly larger than my finished rug.
If you don't have someone to make a stool for you,
you could find a new or vintage foot stool and hook a rug slightly smaller!
Paint the Stool:
I painted the wooden stool with gold paint and then ecru paint;
sanded it down a little to make it look worn;
and used a walnut colored wax to finish it.
Attach the Hooked Rug to the Stool:
Then, I used carpet tacks to attach the rug
to the top of the stool.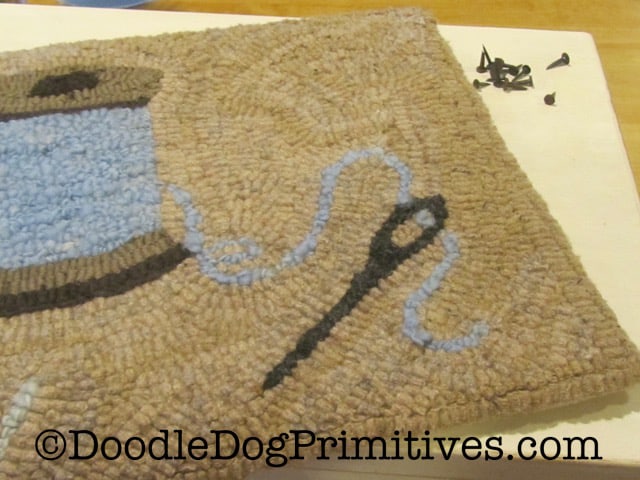 Separate the loops of wool to put a tack in between two loops.
I added tacks at each of the corners and a few down each side.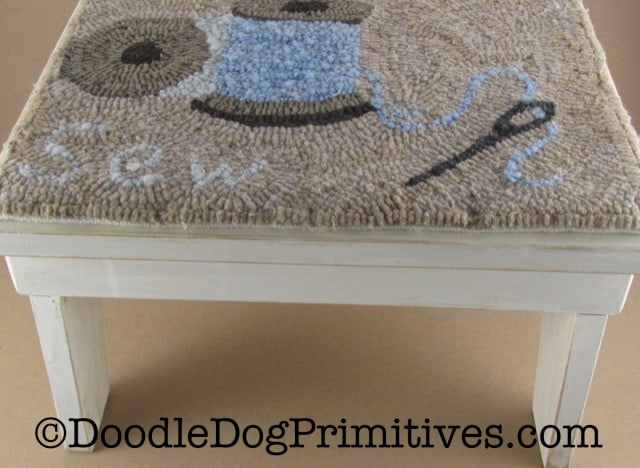 The stool is the perfect height to rest my feet on
while I am crafting in my sewing room!
Blessings~
Amy