Here's a hooked rug made from my
free sheep punch needle pattern by one of my blog readers.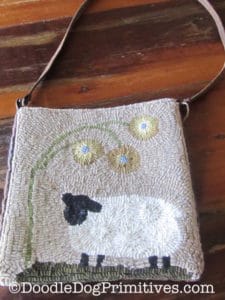 She changed the punch needle pattern by adding two more flowers
and making them round instead of tulip shaped.
She lined it with a pretty brown quilt fabric –
even adding a handy pocket.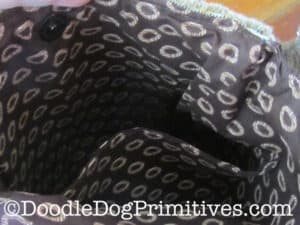 There is a magnetic snap to help keep it closed.
She used a pretty brown faux leather material for the back
and the handles.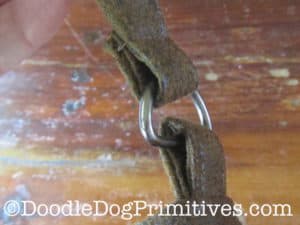 I love how it turned out!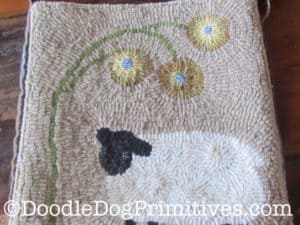 So cute! Thanks for sharing!
Blessings~
Amy