I am so excited to tell you that the Vintage Country Christmas issue
of Kindred Stitches Magazine just came out
and I am a featured designer!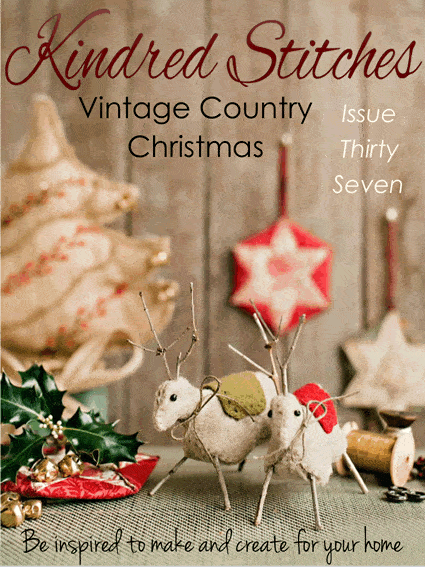 It is a completely digital magazine and very fun to browse.
You can preview it here.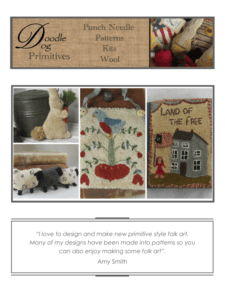 They included a page featuring some of my patterns
and a little bit about me
as well as the pattern for this punched Santa I designed.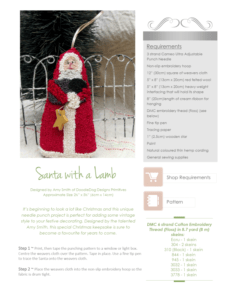 Here's a close-up picture of him.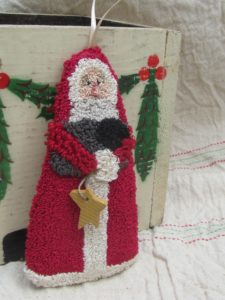 He is punched with different depths of the needle
so he has a 3-dimensional look to him.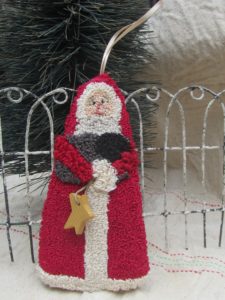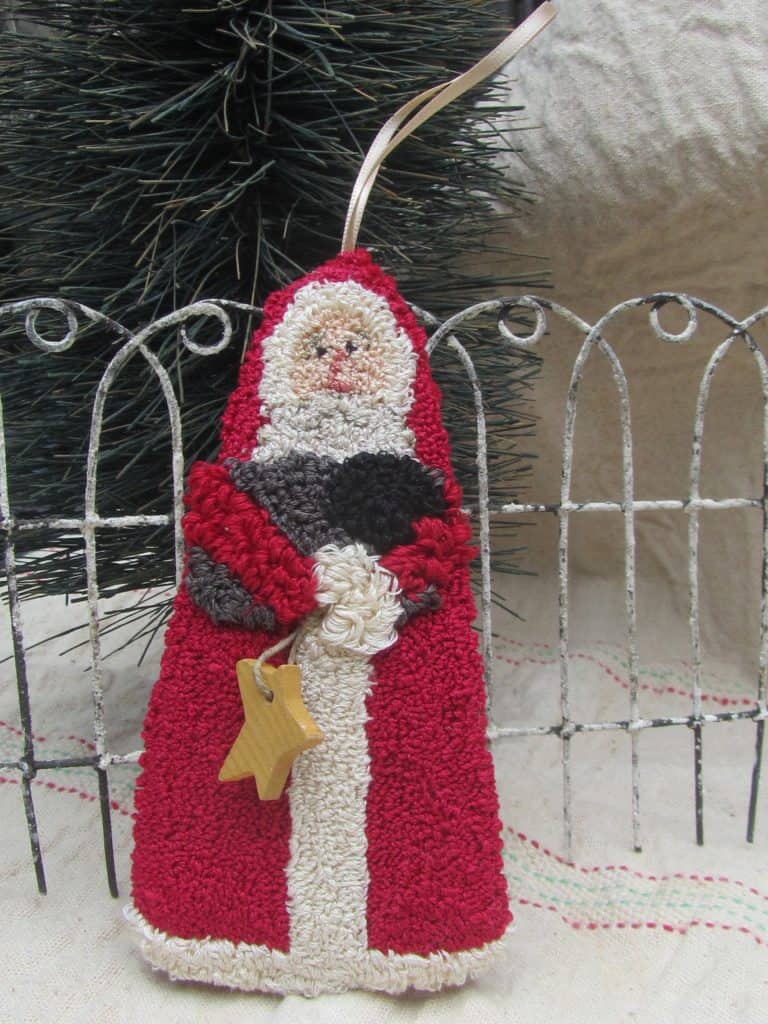 He turned out to be a sweet little ornament.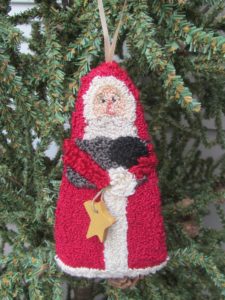 He would make a perfect gift topper!
Blessings~
Amy