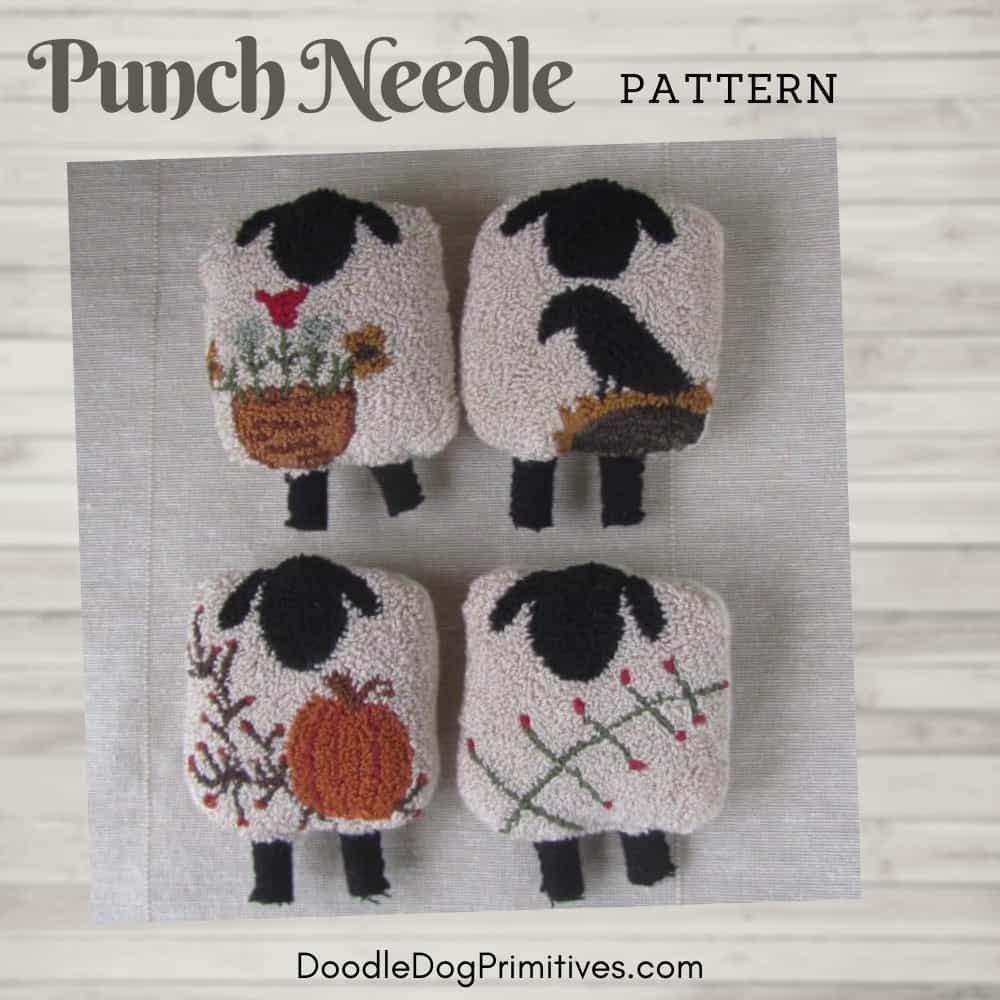 I just listed this Four Seasons of Sheep Punch Needle Pattern in my Etsy shop.
If you are a sheep lover, you will love this one!
I call it The Four Sheep-sons since it is a sheep bowl filler for every season!
Four Sheep-sons Punch Needle Pattern:
The spring sheep has a basket of flowers.
The summer sheep has a sunflower and a crow.
The fall sheep has a pumpkin and bittersweet vines.
The winter sheep has a prim Christmas tree.
All of the prim sheep bowl fillers have been punched
using three strands of DMC embroidery floss and Valdani floss.
They each measure about three and a half inches tall
and about two and three fourths inches wide.
They have been backed with cream felted wool
and their legs are made from black felted wool.
The pattern includes instructions to finish each sheep into a bowl filler.
Get the Sheep Punch Needle Pattern:
You can get started punching these sheep bowl fillers right away with the instant downloadable pattern.
The punch needle e-pattern comes in a convenient pdf file format.
Get the punch needle pdf pattern.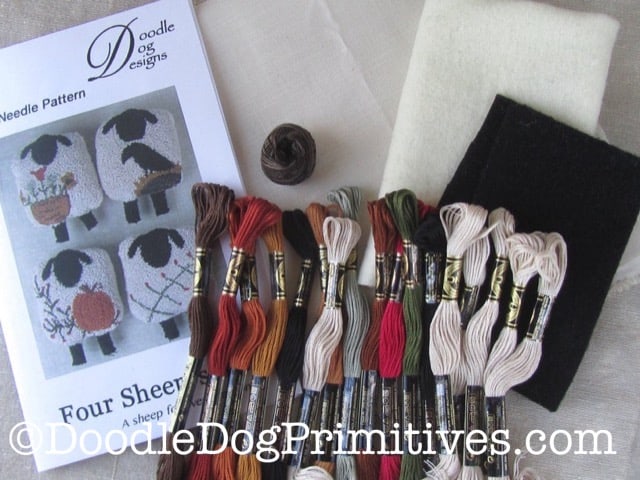 You can also choose a mailed paper pattern or punch needle kit.
The punch needle kit comes with a reusable pattern, quality weavers cloth,
DMC embroidery floss, Valdani floss, wool for the backing and wool for the legs.
Blessings~
Amy