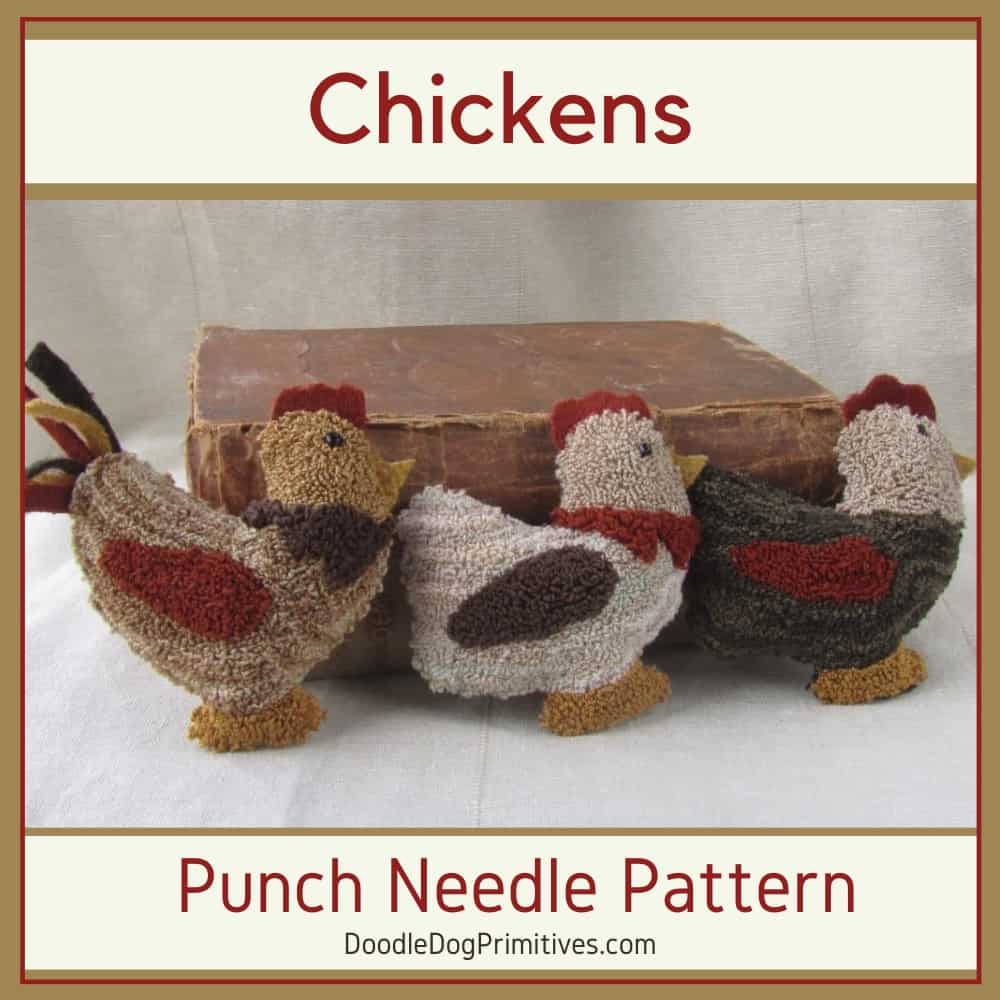 I am excited to release this new chickens punch needle pattern today!
It features three different chickens as primitive bowl fillers.
The pattern is called "Two Hens & a Rooster".
Two Hens & a Rooster Punch Needle Pattern:
The chicken bowl fillers have been punched using three strands of floss DMC and Valdani floss.
An adjustable punch needle was used to give the chickens dimension.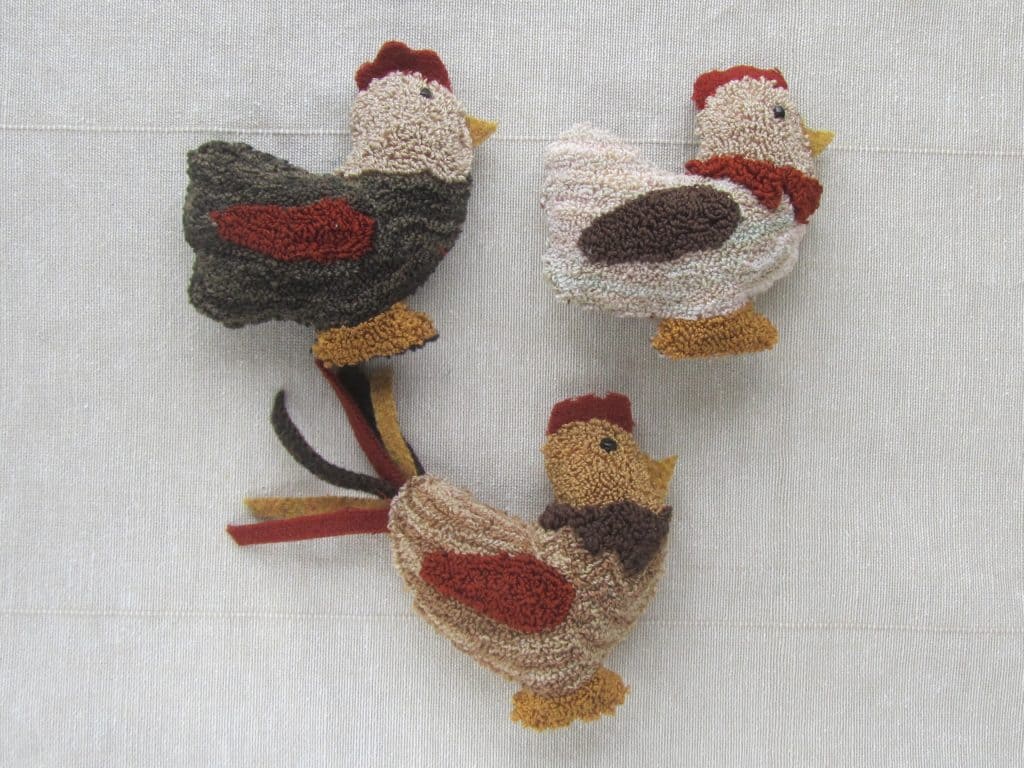 Their combs, beaks, and the rooster's tail are all made of matching colors of felted wool.
Each chicken bowl filler measures about three and a half inches tall.
Each of these chicken bowl fillers has a bead eye and has been backed with felted wool.
Get the Punch Needle Pattern:
The punch needle design is available as a digital, downloadable pattern.
The e-pattern comes in a convenient pdf file format.
Get the pdf punch needle pattern.
You can also choose to get the chickens punch needle pattern as a paper pattern or punch needle kit.
The kit includes the reusable pattern, quality weavers cloth,
DMC and Valdani flosses, beads for the eyes, and the wool required to complete the chickens.
Be sure to check out our other punch needle patterns.
Blessings~
Amy