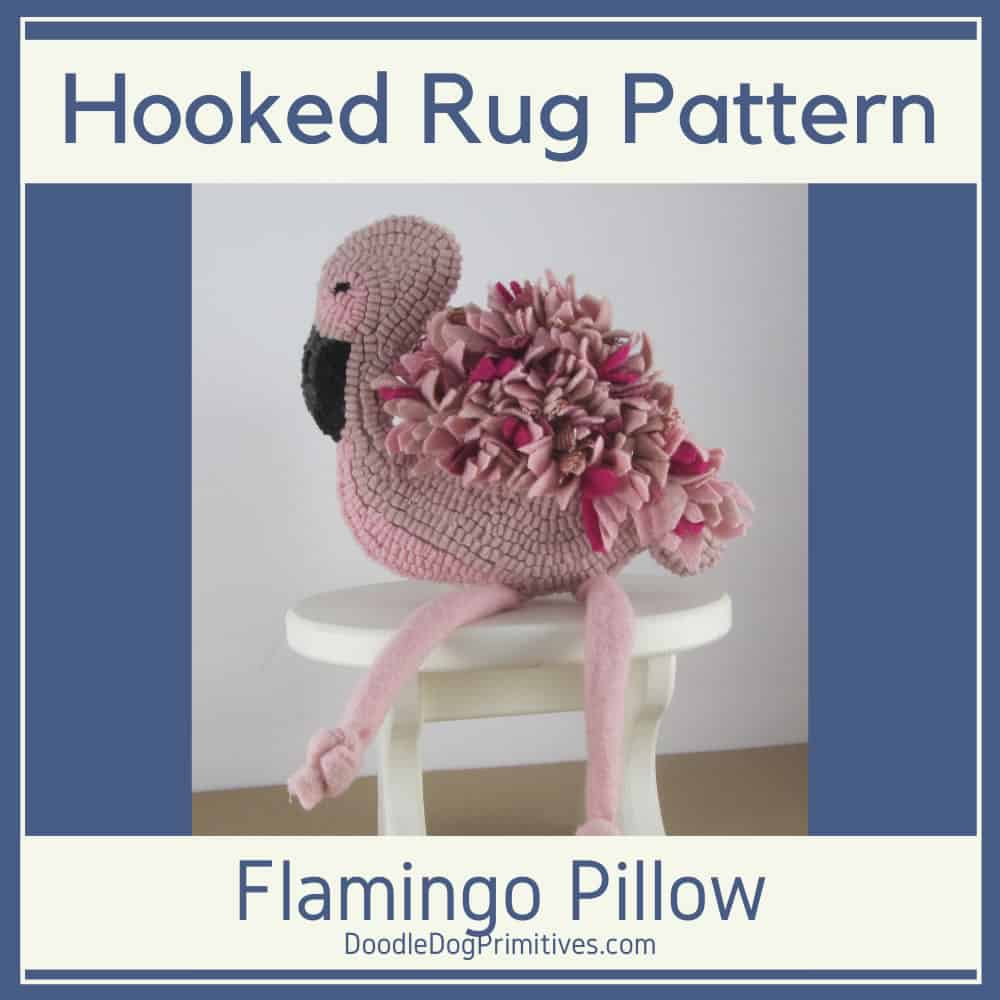 I love the way this new hooked rug pattern turned out!
Hooking this flamingo is the perfect way to forget all your worries
and dream about a tropical vacation!
And, I don't know about you,
but I would love a tropical vacation right now!
Pink Flamingo Hooked Pillow: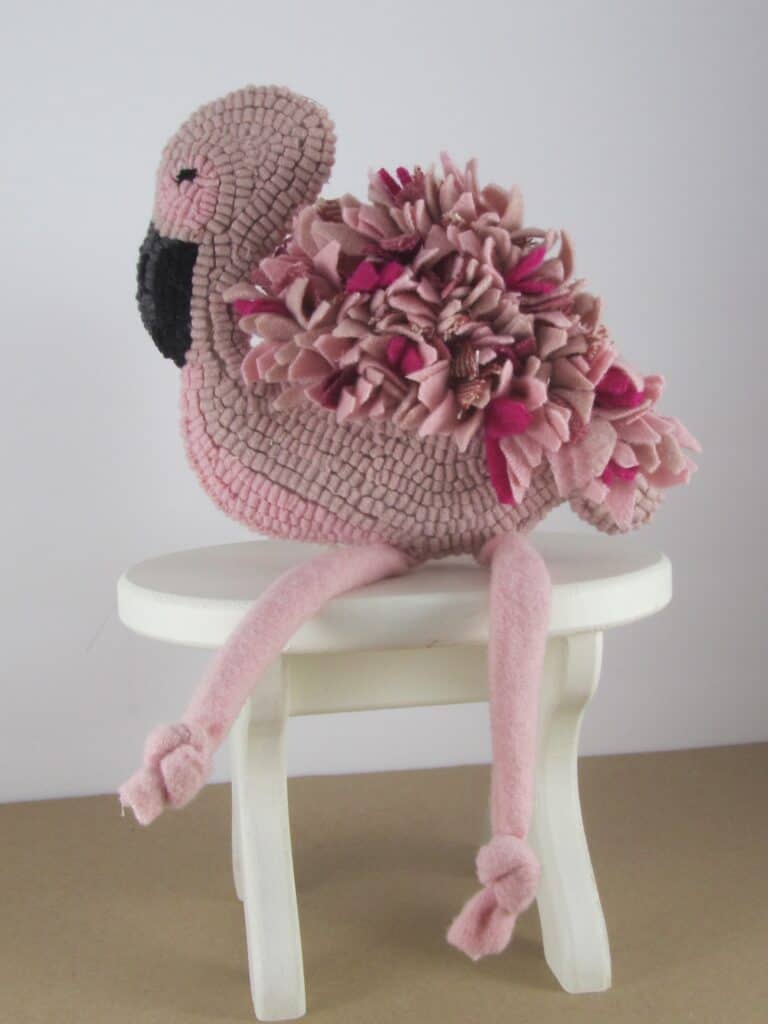 This pink flamingo was hooked with #8 strips (1/4″ wide).
The wing was created with proddy strips in various shades of pink.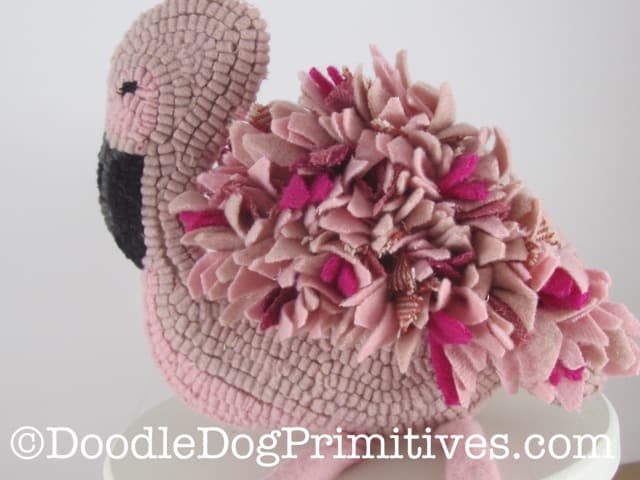 The body of the flamingo pillow
measures about eight inches by nine inches.
The flamingo's legs are tubes of felted pink wool
with a loose knot tied in the ends.
The flamingo has been stuffed lightly and backed with a felted pink wool.
Get the Rug Hooking Pattern:
The pink flamingo rug hooking pattern
comes with a full size hooking pattern.
You don't have to resize it before starting your hooking.
Just tape the two pages together to create the pattern.
The pattern includes complete finishing instructions
to easily create your own pink flamingo pillow.
I have found it is best to use monks cloth
when creating dimensional pillows
as the fabric is softer and easier to manipulate.
The Pink Flamingo Pattern comes
in a digital, instant downloadable pattern
and a mailed pattern.
Blessings~
Amy