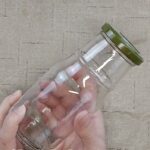 Before I recycle glass jars, I like to try to envision them in a different way to see if they would be good for a craft project. When I saw this jar, it made me think of a primitive buttermilk pantry jar. So, I created a printable label and started painting the jar to look like an old one. I hope you enjoy this craft tutorial!
Watch the Video:
This post may contain affiliate links for your convenience, which means if you make a purchase after clicking a link I will earn a small commission but it won't cost you a penny more. For more information, please visit our Privacy Policy.
Prep & Add the Label:
This primitive buttermilk label is available in my Printables Etsy shop. You get two files: one with the aged looking background and one without. Printing the plain version is a great option if you want to grunge the paper yourself.
The label comes as a high quality 8″ x 10″ jpg file so you will probably need to shrink it to fit your jar.
Measure your jar to see how large you want the buttermilk label. Mine needed to be 3″ tall. I imported the jpg file into a word processor and resized it in there before printing.
To keep the edges of the label from being too perfect, I folded the printed page along the edges of the label and tore the paper along the fold lines.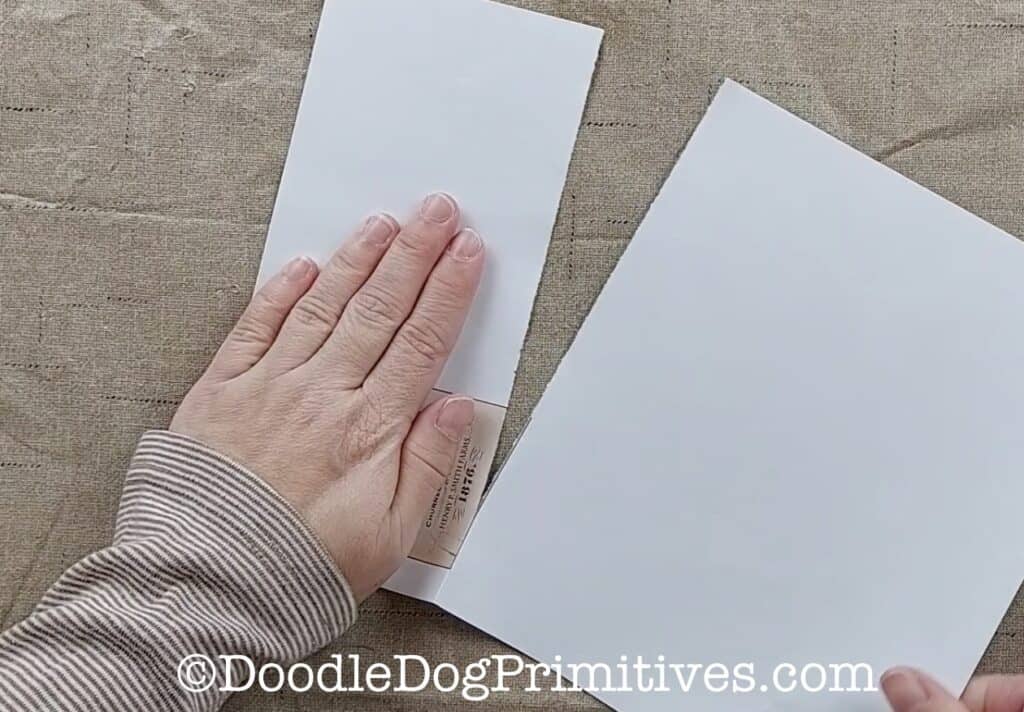 Apply Mod Podge with matte finish to the back of the label and place the label onto the jar. Don't apply Mod Podge over the top of the label yet. Let it completely dry.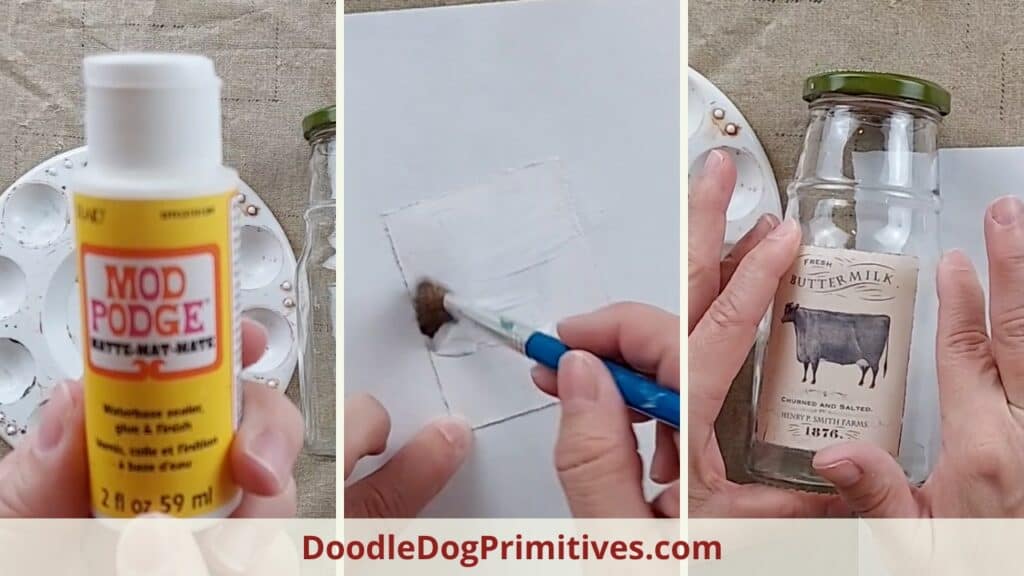 Paint the Pantry Jar:
I chose to use Americana craft paint in a Light Mocha color. It is just a little darker than a cream color. I mixed a tiny bit of instant coffee in with the paint.
I painted the paint coffee mixture onto the jar in small sections. While the paint is still wet, sprinkle on some instant coffee and cinnamon. Paint right up to the buttermilk label.
Mod Podge the Pantry Jar:
After the paint is completely dry, it is time for a final coat of Mod Podge. This is where the magic really happens. The Mod Podge "melts" the instant coffee and creates a nice, grungy look on the jar.
Before I coated the entire pantry jar, I added little spots of Mod Podge to the buttermilk label and sprinkled on a little bit of cinnamon.
Then I coated the entire jar with Mod Podge. You can really tell a difference in the before and after photo below.
Decorate the Primitive Pantry Jar:
I wrapped some jute around the top of the jar to cover up the area where the lid screws on and tucked in a little bit of sweet annie behind the jute.
This would make a wonderful vase for spring flowers or you can arrange it in a primitive kitchen display!
Be sure to check out our other primitive craft tutorials!