I just released this new Pumpkin Man Rug Hooking Pattern.
He is dressed up for Halloween and ready to go trick-or-treating with his black cat treat bag!
This is a perfect addition to your spooky Halloween decorating.
It is the companion pattern to this Halloween punch needle pattern.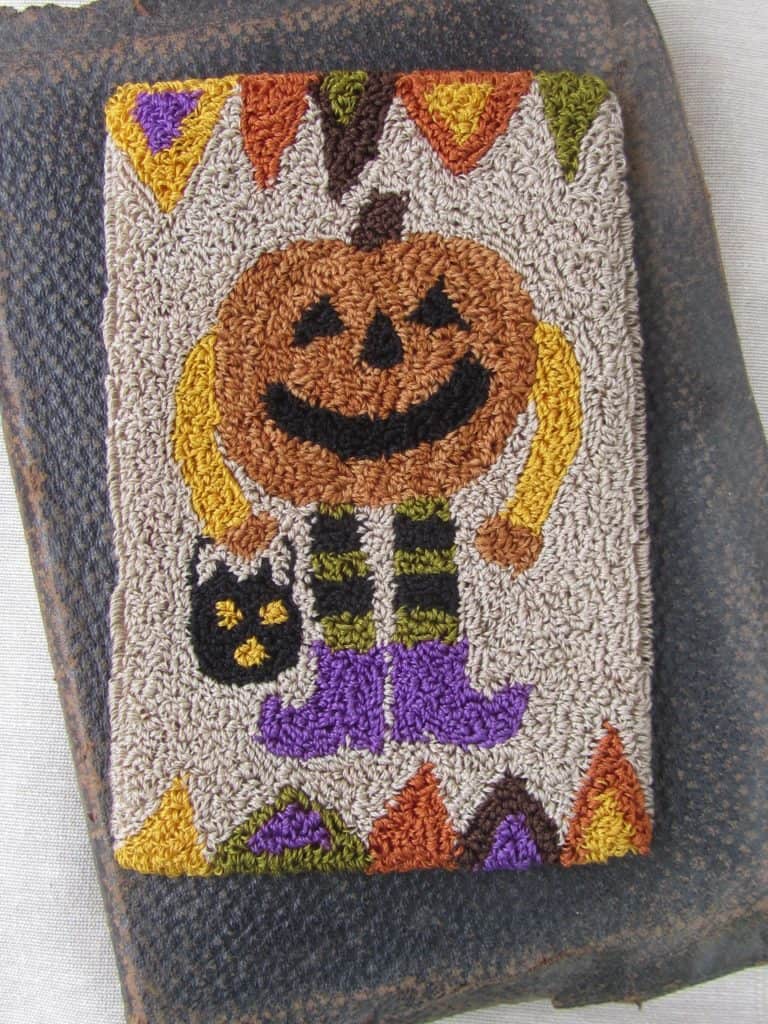 The rug hooking pattern is called "All Dressed Up".
All Dressed Up Rug Hooking Pattern
This Halloween hooked rug has been hooked using one fourth inch felted wool strips (#8).
The finished wool mat measures about eleven and a half inches wide
and about sixteen inches tall.
It features Mr. Pumpkin wearing his witch stockings and shoes and carrying a black cat treat bag.
He sure does look happy it's Halloween!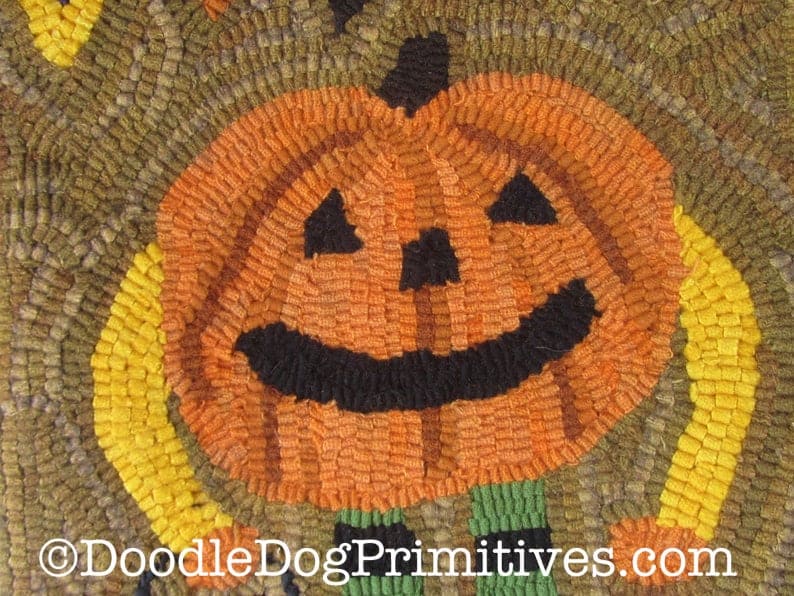 Get the Hooked Rug Pattern:
All of our hooked rug patterns comes as full-size patterns so you can easily start hooking.
If you want to start hooking this project today,
you can purchase the instant downloadable version of this pumpkin man rug hooking pattern.
It is also available as a mailed pattern, which comes as a paper pattern or a red dot pattern.
Blessings~
Amy