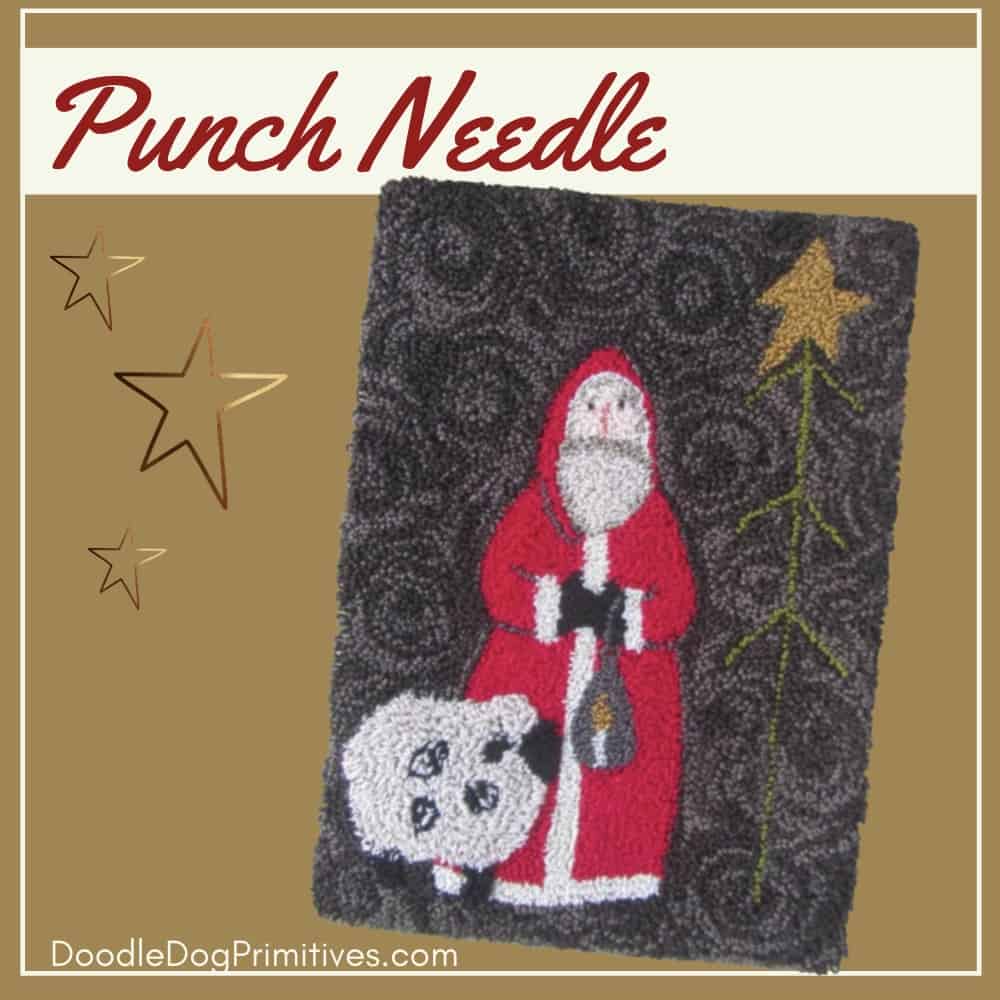 I am excited to be releasing a new Belsnickel Santa punch needle pattern today.
It is called "A Midnight Clear".
This Belsnickel Santa has gone out to check on his sheep on a dark night
bringing along his trusty lantern to light the way.
We also have a companion Christmas rug hooking pattern.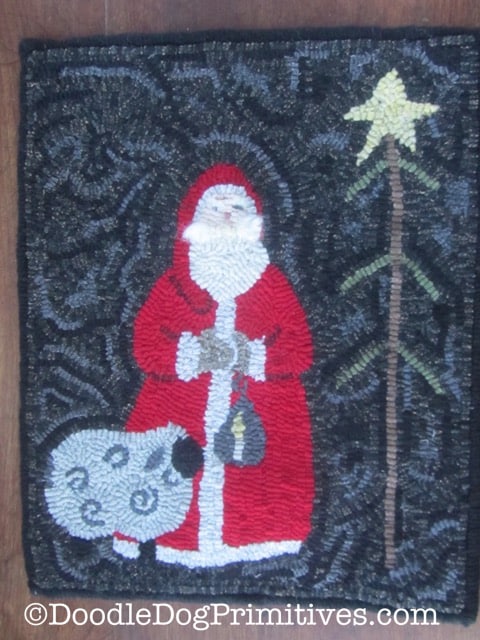 Belsnickel Santa Punch Needle Pattern:
This punch needle project was punched using 3 strands of Valdani and DMC flosses.
The background was created by punching swirls with Valdani floss,
making it appear like a dark, cloudy night.
When finished, it measures about five inches wide
and about seven and one fourth inches tall.
The sheep has been punched at a deeper punching depth,
giving it a fluffy, wooly appearance.
Get the Christmas Pattern:
This pattern is available as a mailed paper pattern or a kit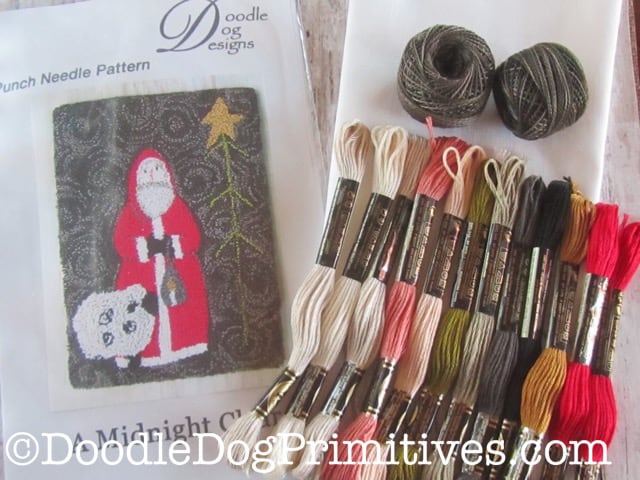 The kit comes with a reusable paper pattern,
weavers cloth, DMC floss, and Valdani floss.
Get the mailed punch needle pattern or kit.
If you prefer to start punching right away,
you will enjoy the accessability of the downloadable punch needle pattern.
It comes in a convenient pdf format.
Get the digital, punch needle pattern.
Blessings~
Amy