I've had the same Christmas wreath for many years now.
While it is pretty, I was tired of the gold glittery ribbon.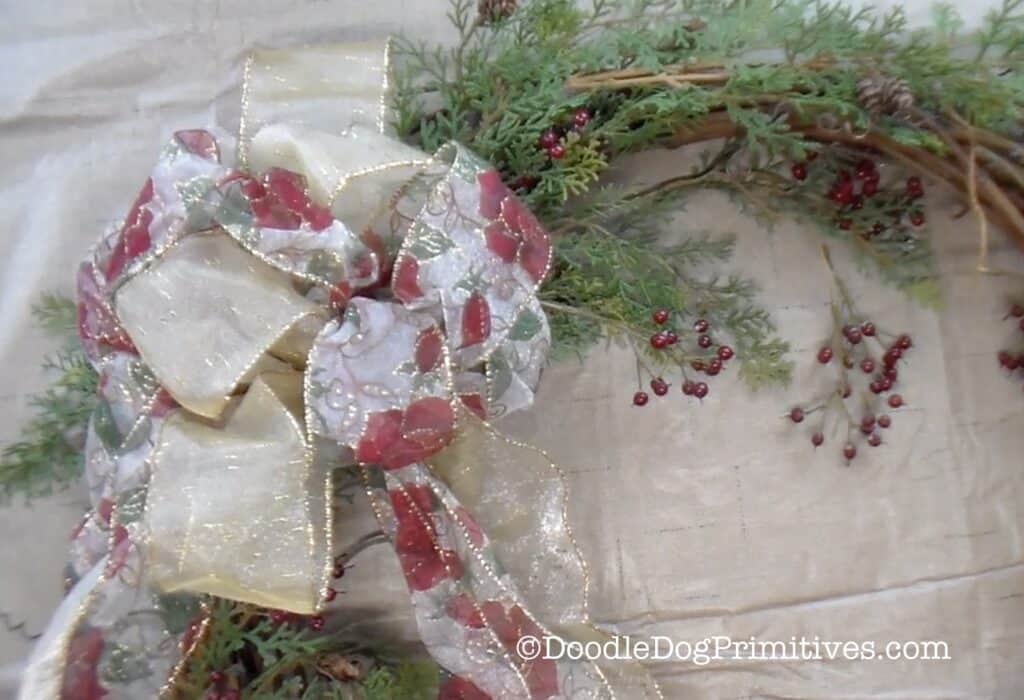 So, I decided to give it a make-over and turn it into a rustic Christmas wreath.
I am going to keep the grapevine part of the wreath and some of the greenery.
Disassemble the Wreath:
My first step was to disassemble the wreath.
I used wire cutters to cut the wire holding on the ribbon
and the wires holding on the greenery.
This left me with the grapevine wreath
and two greenery swags.
Watch the Video:
Arrange the Greenery on the Wreath:
I arranged one of the greenery swags on top of the grapevine wreath.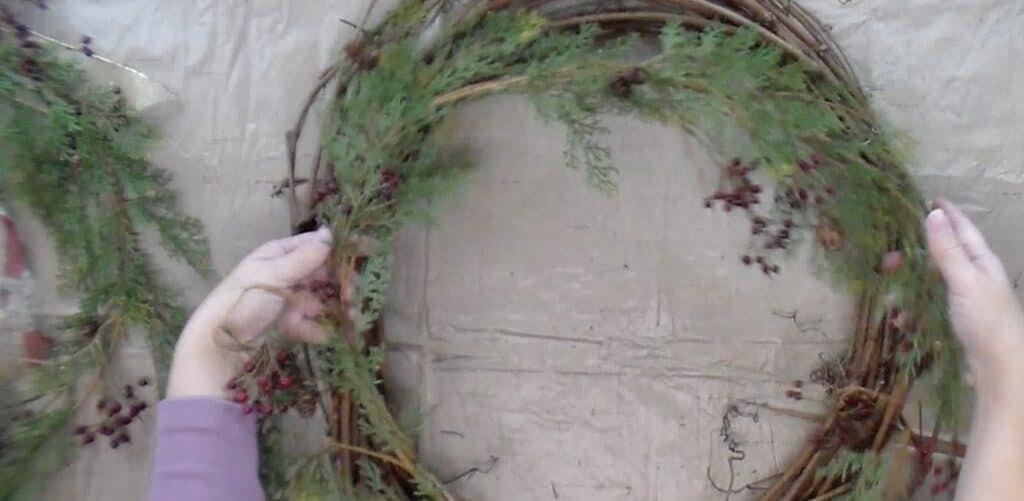 It was longer than I wanted and covered too much of the grapevine wreath,
so I cut a section of the greenery swag off one end.
I cut the thicker base wire behind some of the smaller sprigs so the cut end wouldn't be seen.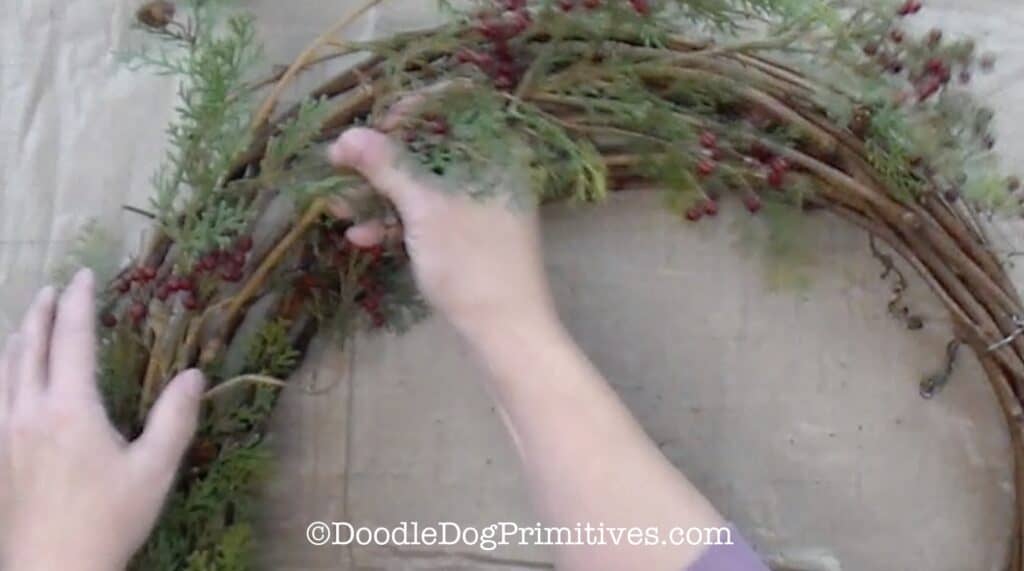 I added the cut off greenery section to the top of the wreath to give it more fullness.
I used thin wire to attach the greenery to the grapevine wreath.
Add Embellishments to Rustic Wreath:
You can add ribbons and other wreath embellishments using glue or hot glue but I prefer to use wire.
With the wire, you can easily move things around or completely re-do a wreath without ruining any of the elements.
I added a burlap bow to the side of the wreath using wire.
I strung three big jungle bells onto a piece of wire and added them below the bow.
I added three pinecones by placing a piece of wire along the bottom of each pinecone,
pulling it tight and wiring the pinecone onto the wreath.
Have fun making wreaths!
You might also like our yellow ware ornament tutorial.
Blessings~
Amy
Pin this Christmas Wreath Make-over