In this post, I will show you how to make a primitive style sheep mug rug (coaster) from scraps of felted wool.
I don't know about you, but my felted wool scrap basket is overflowing so I am always looking for some stash busting ideas that use small pieces. These cute little sheep coasters fit the bill perfectly!
I used a no sew method making the mug rugs extremely easy to put together. If you prefer, you could stitch the sheep together with some sewing thread or use embroidery floss and blanket stitch them together.
I will show you how I drew the pattern in case you want to draw your own sheep and I will also link to the free sheep coaster pattern that I drew.
Watch the Video:
This post may contain affiliate links for your convenience, which means if you make a purchase after clicking a link I will earn a small commission but it won't cost you a penny more. For more information, please visit our Privacy Policy.
Draw the Sheep Pattern:
I started by tracing around the bottom of my largest mug. Then I drew rounded ridges around the outside edge of the circle and erased the original circle.
Then I rotated the sheep to decide the best orientation. I drew short stubby legs at the bottom of the sheep and a face in the middle.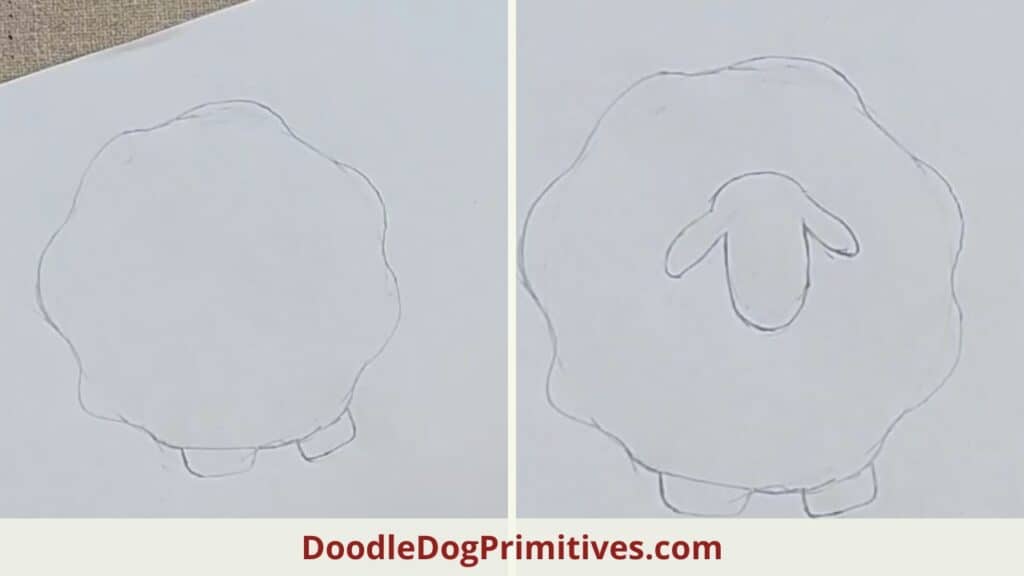 Cut the Mug Rug
Depending on the thickness of your felted wool, you may choose to use one or two layers of felted wool for the sheep wool. I chose to use two to make the coaster less floppy.
Use the outer sheep pattern (including the legs) to cut the cream felted wool. Cut legs and the face / ears from black felted wool.
Assemble the Sheep Mug Rug:
Now, all you have to do is glue the pieces together. I used Aleene's Ok to Wash It fabric glue – just because it is what I had on hand. I used a popsicle stick to spread around the glue to make sure it was evenly distributed and all the way to the edges.
If you used two layers of wool, you can trim up any mismatched edges after the glue is dry.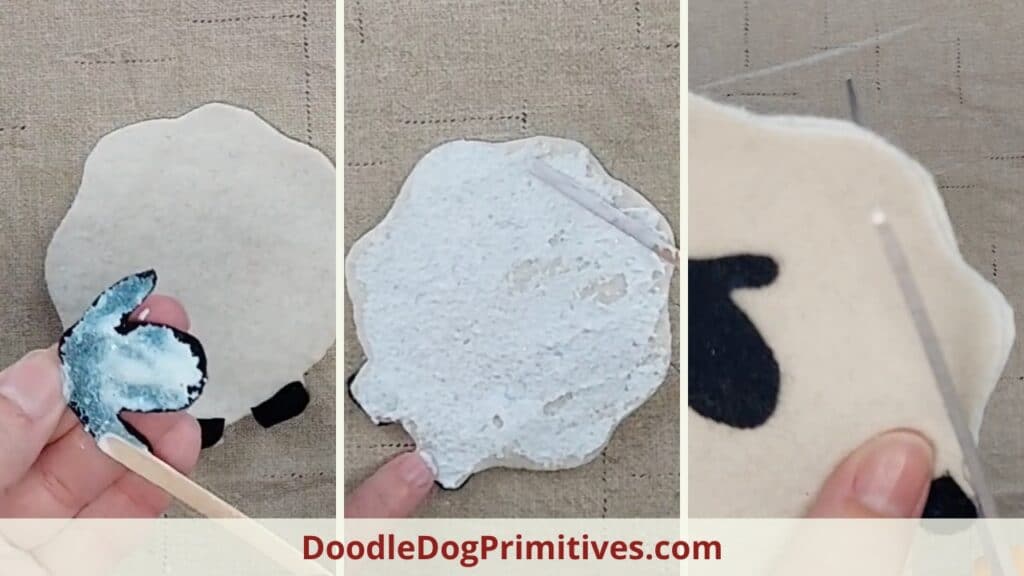 Be sure to check out our other craft tutorials.