I had been wanting an antique shoo fly screen but they are difficult to find so I decided to make one with an old strainer. I will show you what I did in this shoo fly tutorial.
I started out with an antique wire strainer. I looked for one that already had a bit of rust. The strainer I found was in pretty bad shape with some holes in the screen, but that will add to the charm of the finished primitive shoo fly.
Watch the Video:
This post may contain affiliate links for your convenience, which means if you make a purchase after clicking a link I will earn a small commission but it won't cost you a penny more. For more information, please visit our Privacy Policy.
Cut off the handles:
I used a cutting wheel on a dremel tool to cut off the handles.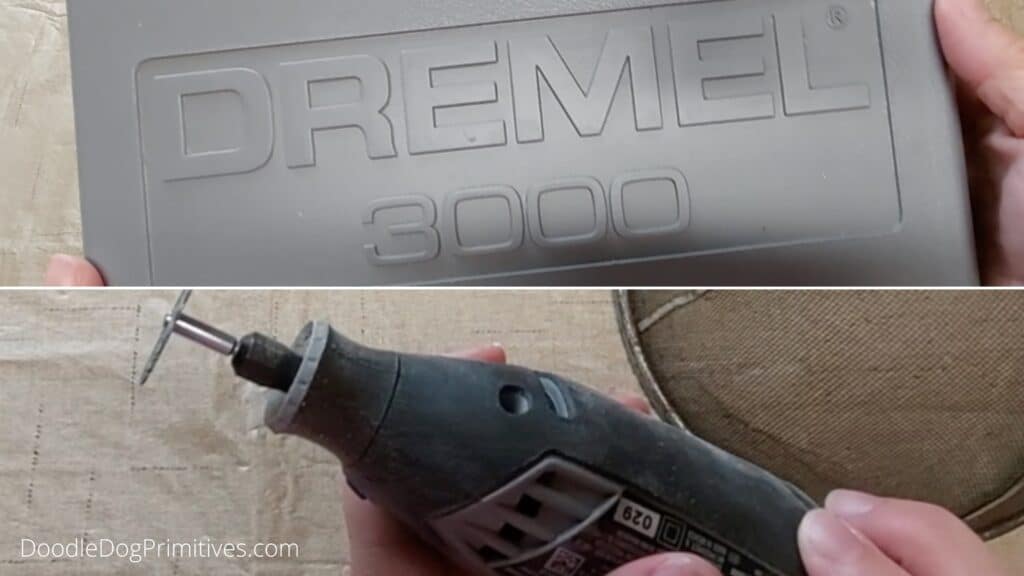 Caution: Wear safety glasses and other protective gear when using the dremel tool. Do the cutting on a surface that is suitable for lots of heat.
If necessary, sand the rough edges where the handles were removed.
Add a Knob:
I cut the tip off the strainer's wooden handle to use as a knob for the top of the shoo fly.
This particular strainer has a raised area where the two metal pieces come together. I drilled a hole in the bottom of the knob that would fit over this.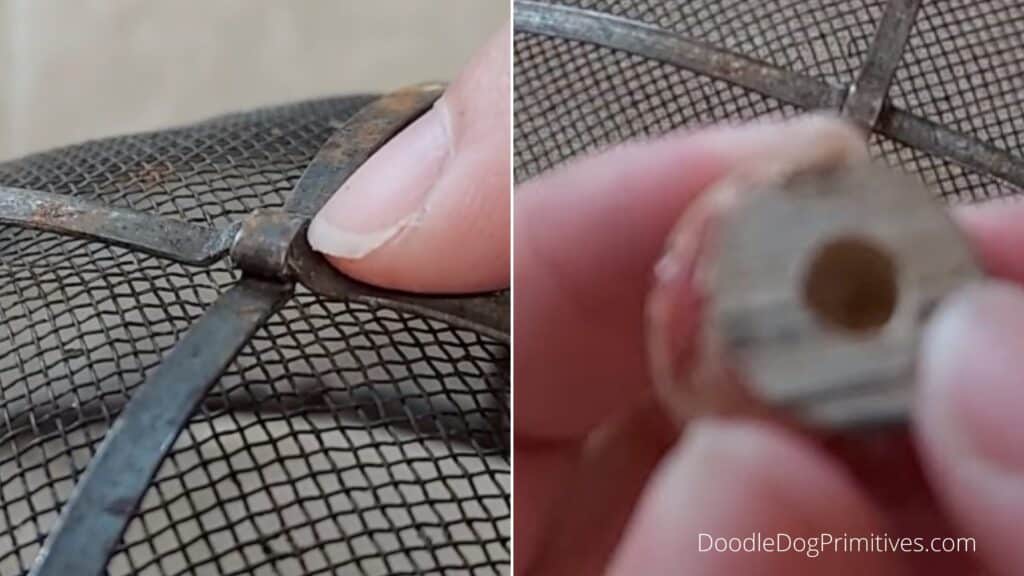 I put a little bit of craft glue into the hole on the knob and slid it over the raised area on the strainer.
That's it! The whole process took less than an hour to complete and now I have a rusty, primitive shoo fly screen.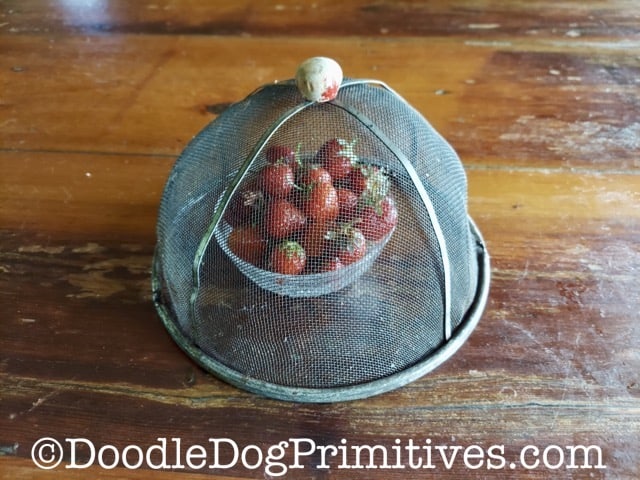 Be sure to check out our other primitive craft tutorials.