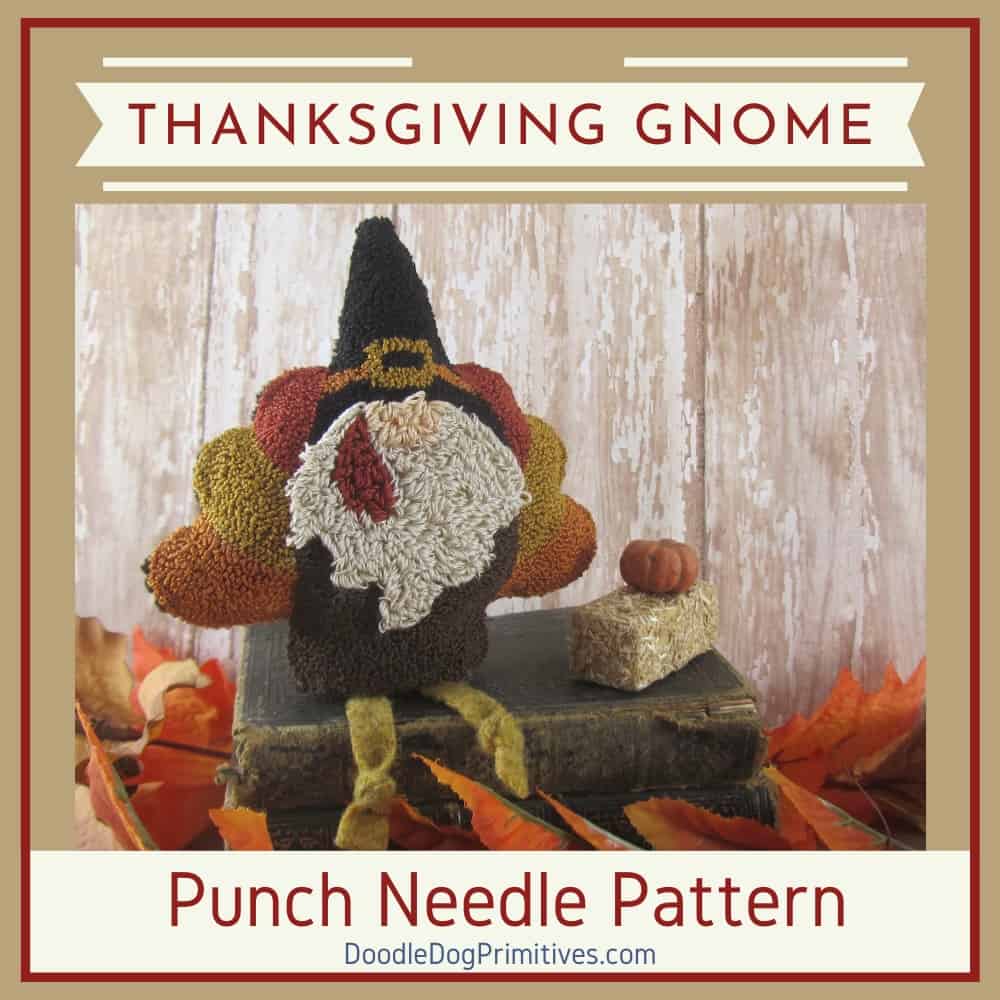 If you love gnomes, you will love this new Thanksgiving Gnome Punch Needle 3D figure!
It is a gnome / pilgrim / turkey cross.
This punched gnome has a flat bottom, allowing it to be free standing.
He also has floppy wool legs, making him a great shelf sitter.
The name of the pattern is Thanksgiving Gnobbler.
Thanksgiving Gnobbler Punch Needle Pattern:
The Thanksgiving gnome has been punched
using three strands of DMC embroidery floss.
The punched portion measures about four and one half inches tall.
His beard and waddle have been punched with a deeper punching depth.
His gnome nose has been punched with even longer loops.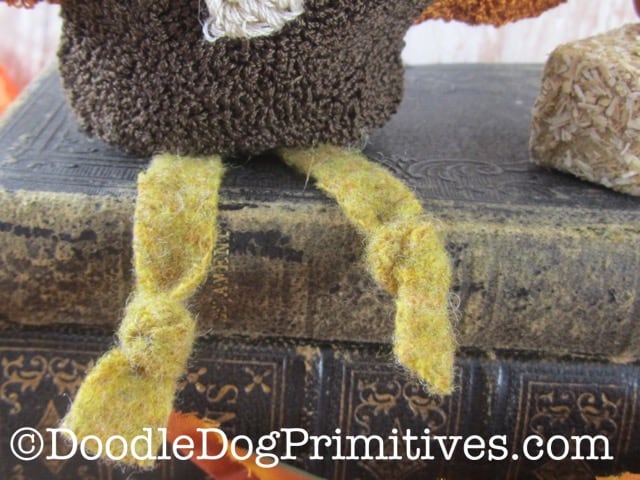 The turkey legs are made of felted wool that has been knotted at the ends.
The Thanksgiving gnome's back and flat bottom are also made of felted wool.
Get the Thanksgiving Gnome Punch Needle Pattern:
You can download the Thanksgiving punch needle pattern instantly
and start punching today.
The pattern is in a convenient pdf file format.
Get the punch needle digital pattern now.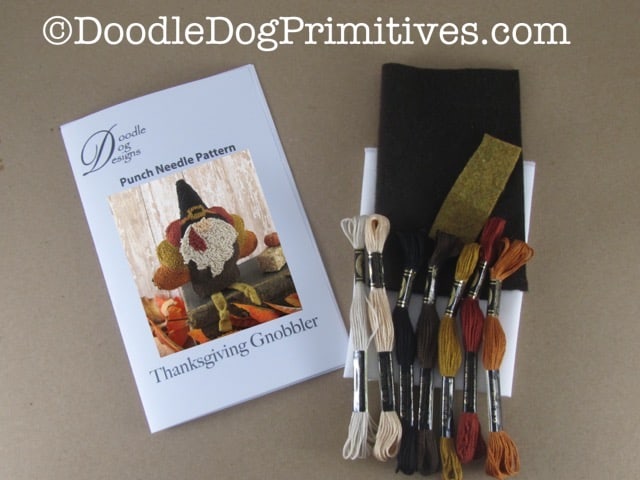 You can also get the gnome pattern mailed to you.
Choose paper pattern only, pattern with weavers cloth, or a punch needle kit.
The Thanksgiving punch needle kit comes with the paper pattern,
weavers cloth, felted wool for the back, bottom, and legs, and DMC embroidery floss.
Get the mailed pattern or kit.
Be sure to check out our other punch needle patterns.
Blessings~
Amy