I frequently get asked about a Valdani – DMC conversion chart.
I didn't think there was one –
I thought you had to convert to Week's Dye from DMC and then to Valdani.
But I wanted to make sure so I contacted the fine folks at Valdani
and found out that
Yes, they do have a chart!
Here's a picture of just a small portion of it.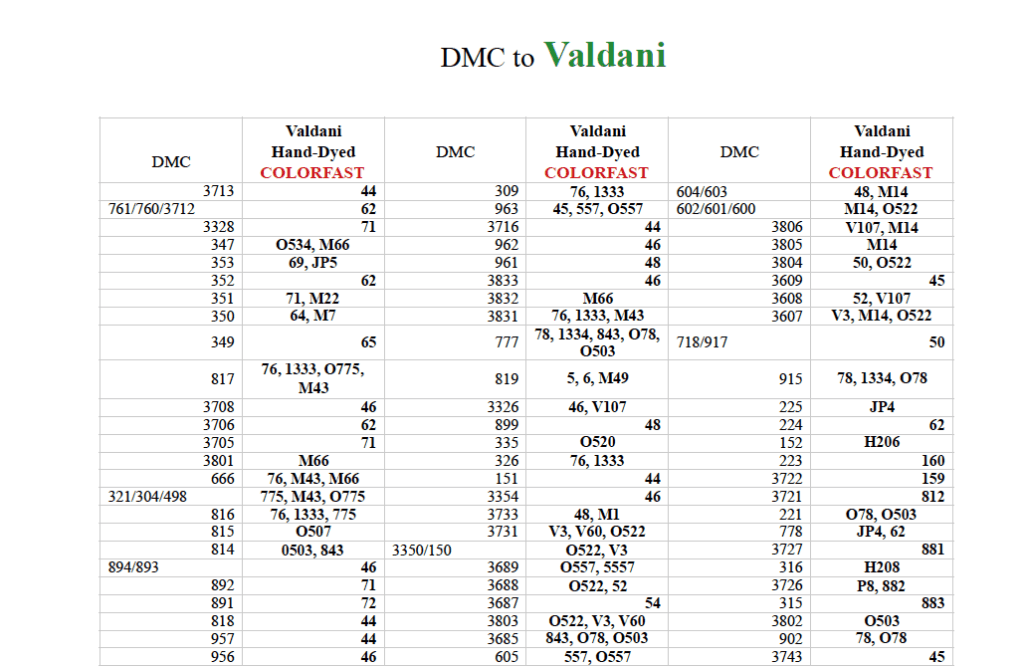 The fine folks at Valdani have given me permission
to share the color conversion chart with you here.
You can download the whole chart here:
Thank you, Valdani!
Blessings~
Amy