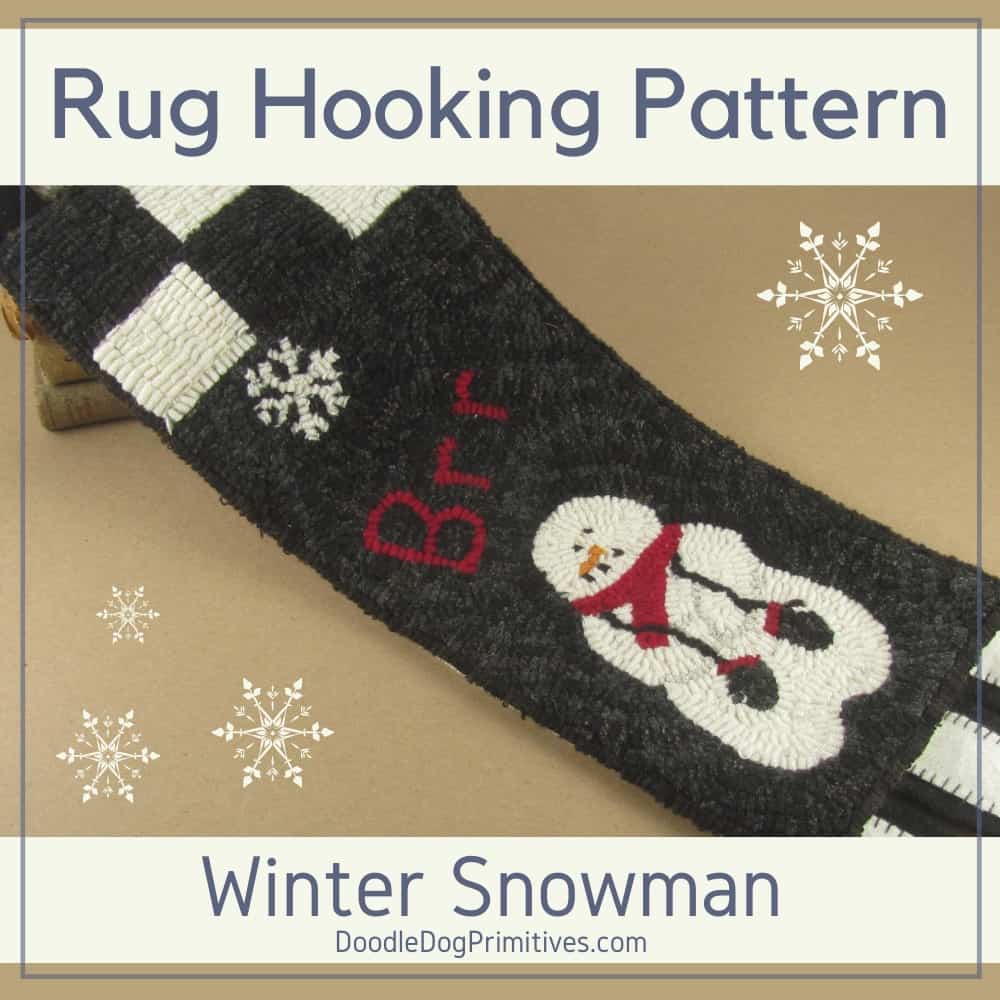 Today, I am releasing this new Winter Snowman Hooked Rug Pattern.
With its black and white buffalo checks and bundled up snowman, 
it is a perfect addition to your winter decorating.  
Hang it on a dowel rod or on a primitive looking stick with the wool loops
or you can leave the loops off and make it into a table runner.
It is called "Brr – It's Cold".
I am finishing up the companion punch needle pattern.  
Brr It's Cold Rug Hooking Pattern: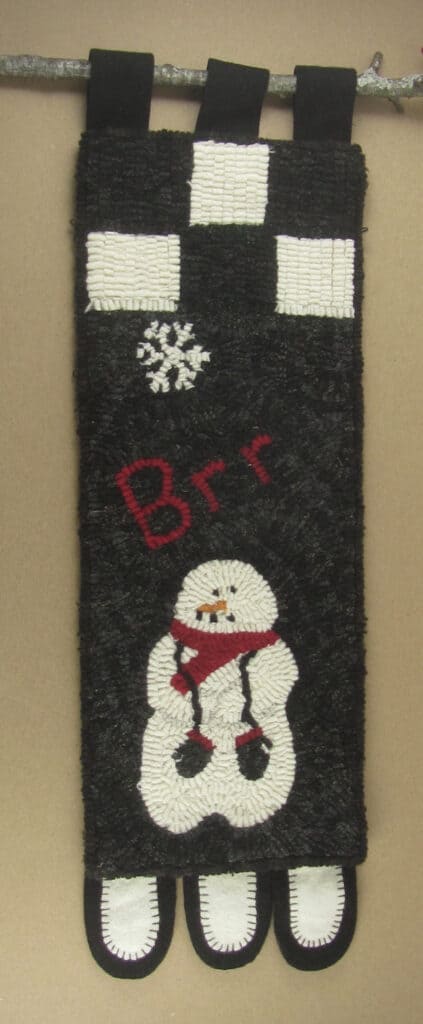 This winter hooked rug has been hooked using #8 wool strips
(one fourth inch wide).
The finished snowman hooked rug measures
about eighteen inches tall and about seven inches wide.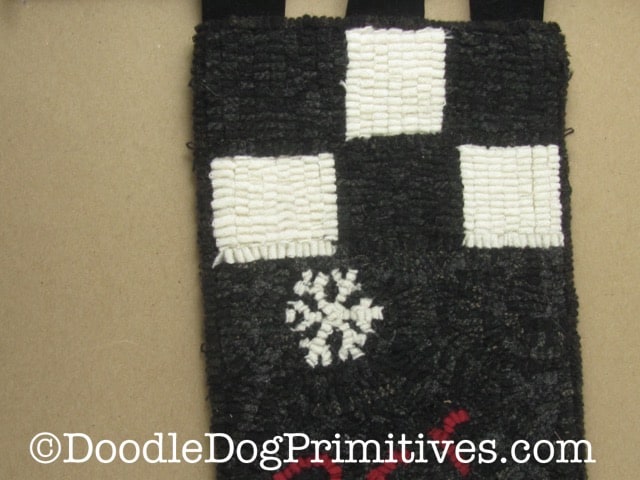 The finished winter rug has some black and white buffalo checks at the top
along with a cute snowflake.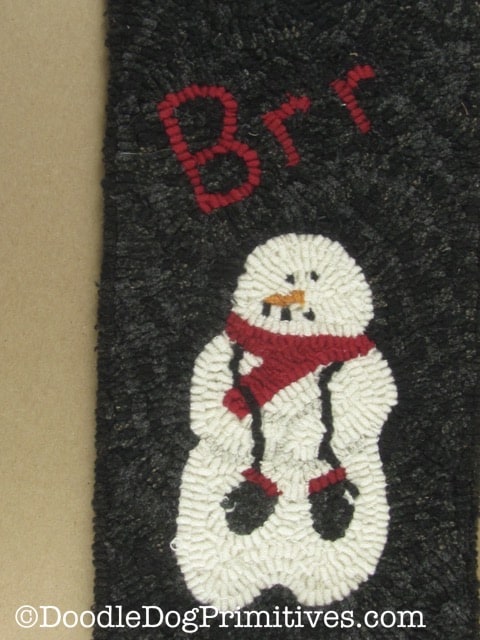 Right below the snowflake are the letters Brr.
At the bottom is a hooked snowman
with a red scarf and grey and red mittens.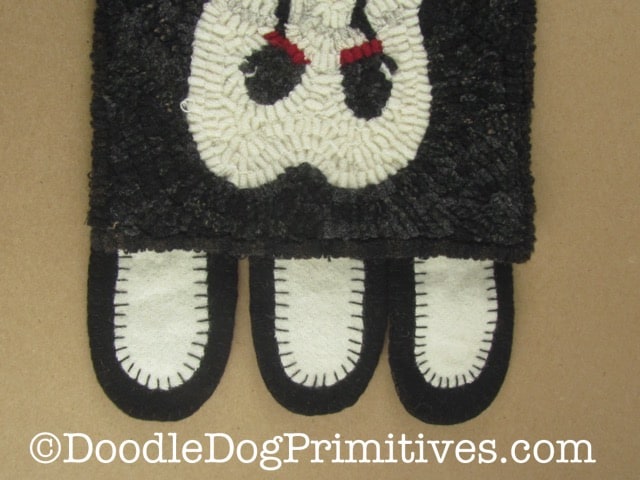 The rug hooking pattern also includes
templates for the primitive style tongues
that are at the bottom of the hooked rug.
These have been cut from wool and hand sewn together.
The pattern includes full instructions for adding the tongues
as well as the loops at the top to hang the hooked snowman rug.
Get the Snowman Rug Hooking Pattern:
This full-size hooked rug pattern is available now in my Etsy shop.  
You can download the pattern in a digital format
to get started hooking right away.
For your convenience, it is formatted as a pdf document.
It is also available as a mailed pattern.  
Get the pattern mailed to you as a paper pattern or red dot pattern.
Get the mailed rug hooking pattern.
Blessings~
Amy