I created the mottled punch needle look of this chick's body
by using three different colors of DMC floss
all punched together at the same time
in my 3 strand punch needle.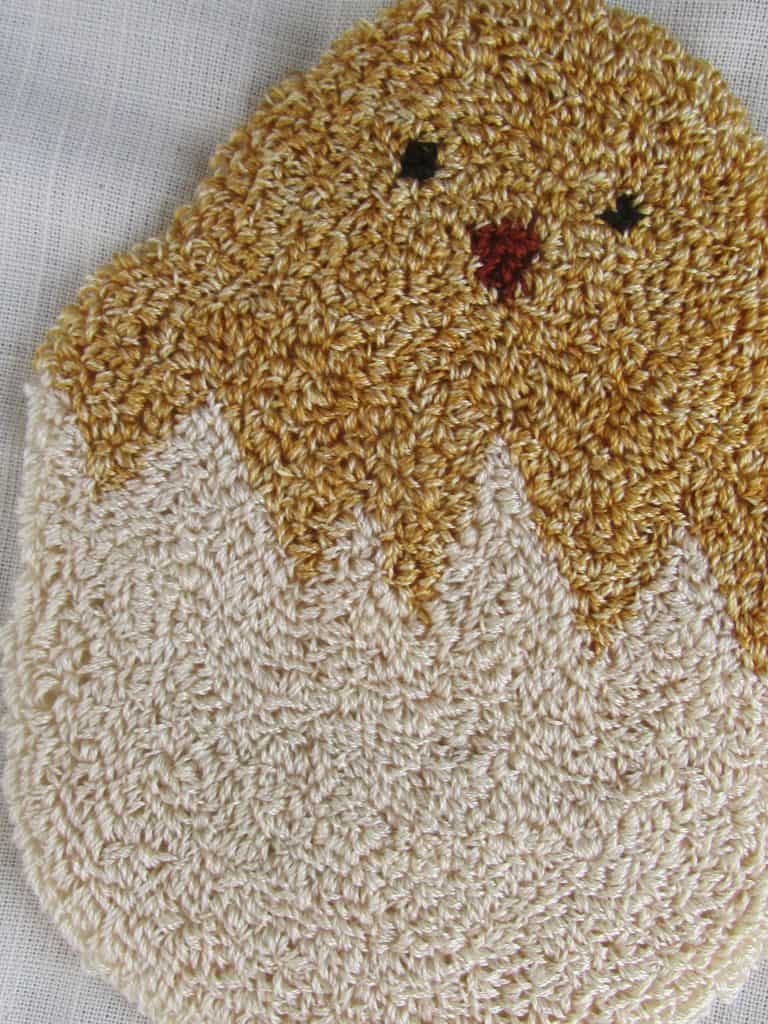 I wanted to show you the difference in the look achieved
by combining colors verses using one single color for punching.
Here are the DMC embroidery floss colors I used for this experiment:
Watch the Video:
Mottled Punch Needle Samples:
The chick bowl filler was punched with the three different shades of yellow
– one strand of each color for a total of three strands of floss.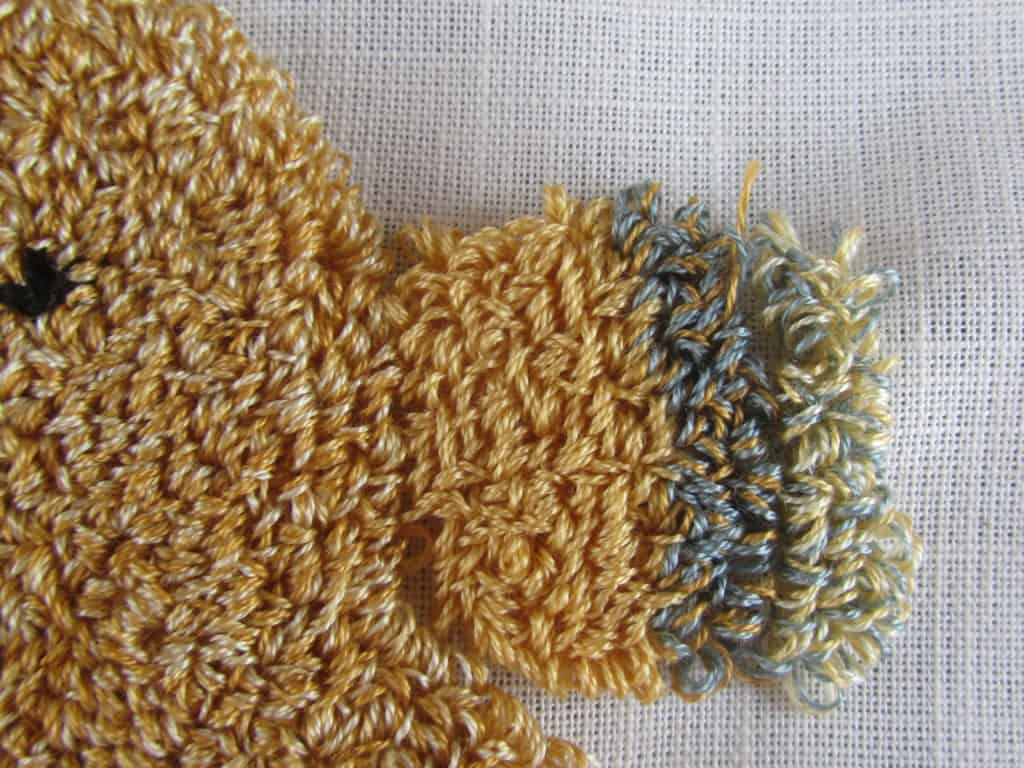 To the right of the chick, I punched a solid yellow block
using three strands of the medium yellow DMC floss
just so you could see the difference.
The next sample used two strands of the blue with one strand of yellow.
The final sample used two strands of yellow with one strand of blue.
Punching with multiple colors of floss
is an easy way to create a different look for your punch needle projects.
You might also enjoy seeing how punching with two different colors
of floss can add interest to a large punched area.
Blessings~
Amy
Be sure to pin this for later!