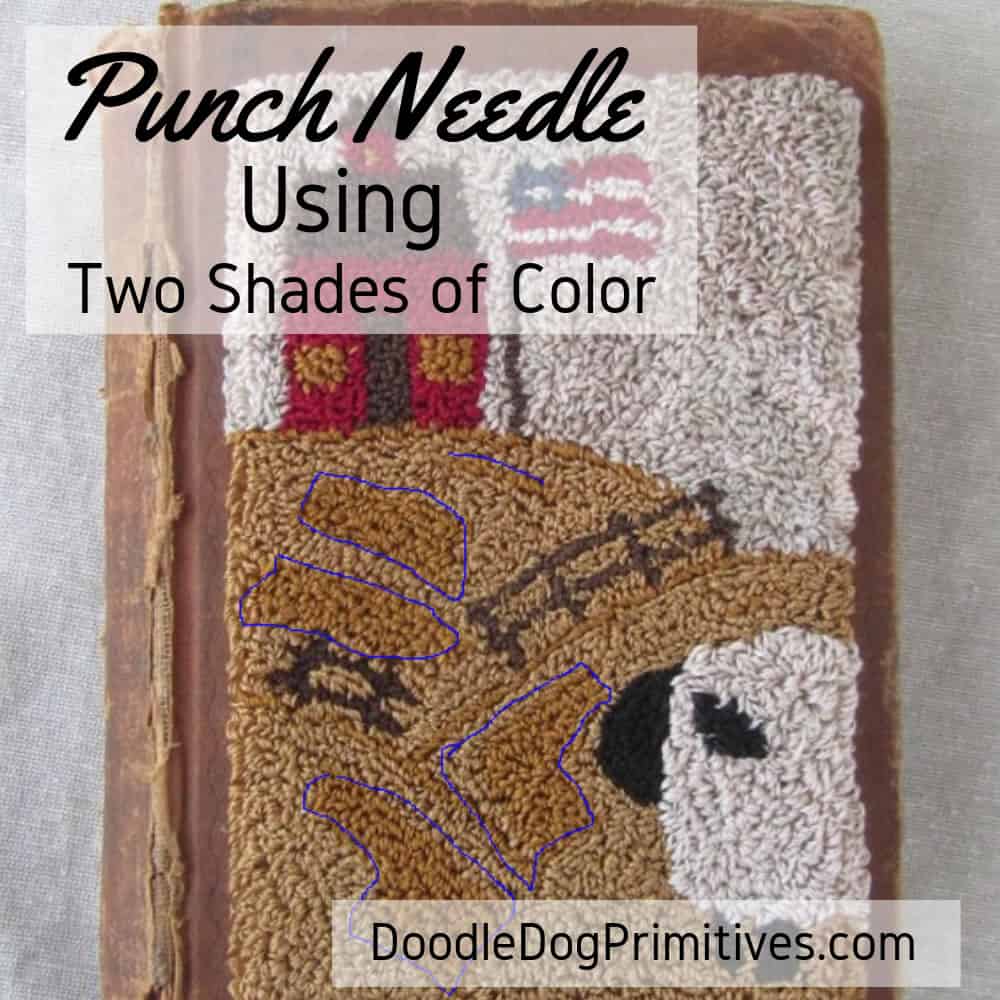 Today, I am going to talk about how to Punch with Two Shades of Color.
When I am punching a project that has a large block of color,
whether it is a background, some grass, or some other large object,
I like to vary the color.
Sometimes, I do this with variegated floss
and using a swirling punching technique,
sometimes I "age" the finished project,
and sometimes I use two shades of color.
How to punch with two shades of color:
To do this, choose two coordinating shades of embroidery floss.
(Frequently in the DMC line of floss, consecutive numbers go well together.)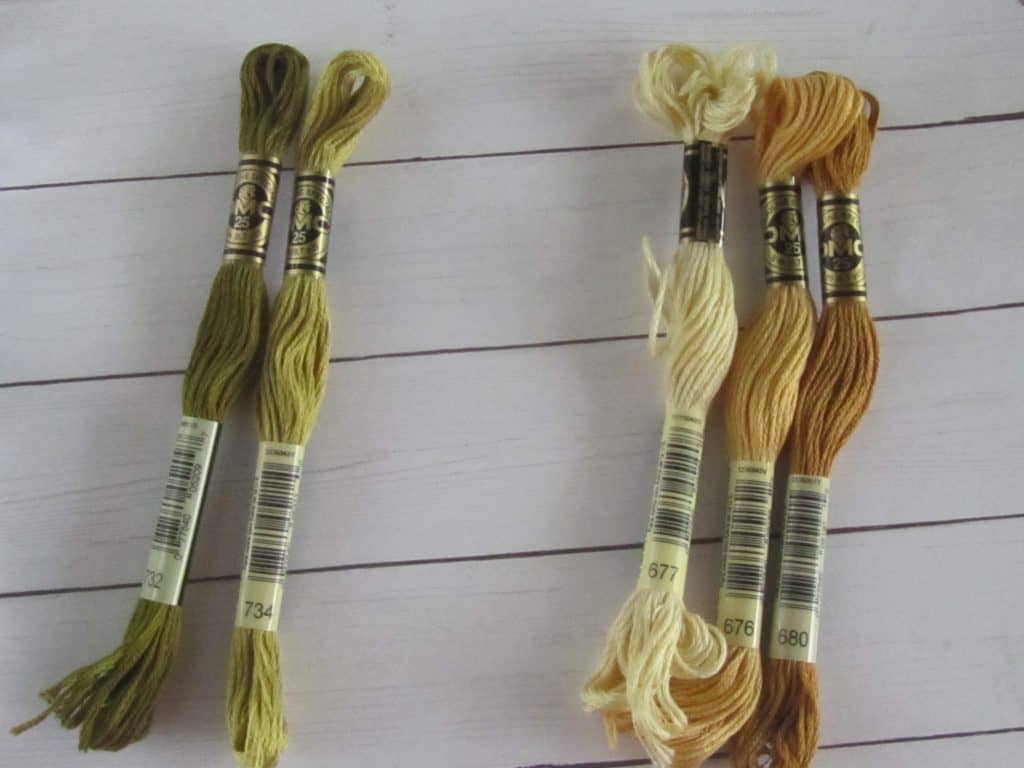 On the pattern, draw out some areas to punch in one of the colors
and then finish punching the rest of the object with the coordinating color.
In this pattern, "Waiting for Mary", I punched the sky with a Valdani variegated thread.
I punched the hills using two coordinating shades of gold DMC floss.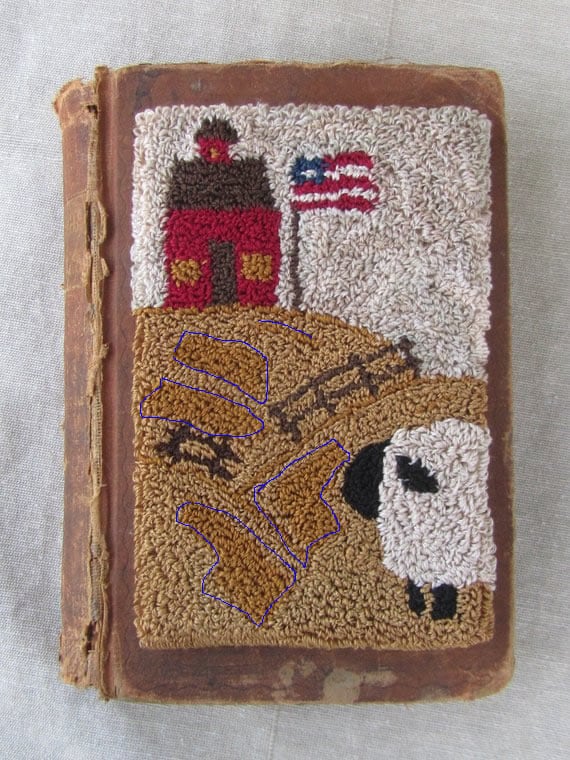 I outlined the hills using the darker shade and I drew in some areas to punch in the darker shade.
In the photo above, you can see the areas I punched with the darker shade outlined with purple.
Then I punched the rest of the hills using the lighter shade.

When it is finished, it looks like there is some variation in the pasture
– perhaps some different plants are growing in those areas.
Blessings~
Amy
Be sure to pin this punch needle tutorial for later!