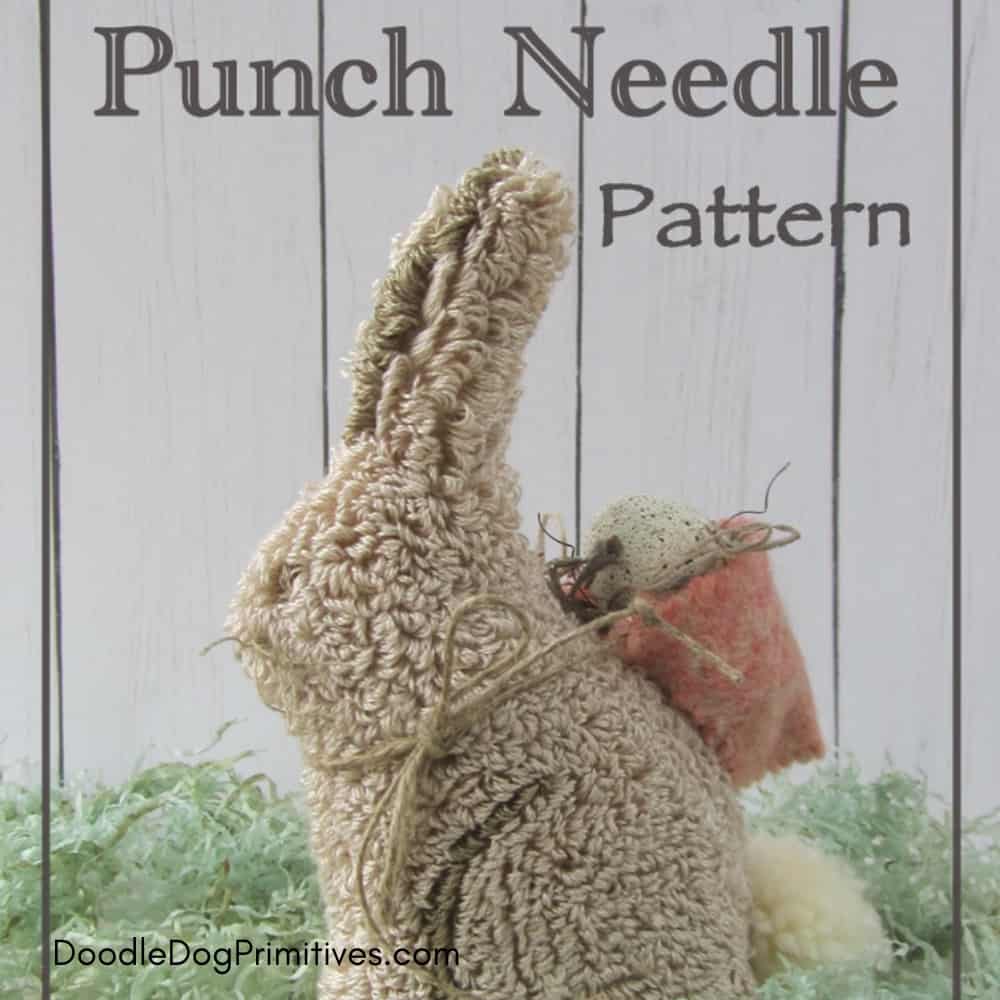 New Stand alone Bunny punch needle pattern for Spring:
Spring might still be a way off,
but it is definitely not too early to start decorating with bunnies!
I just finished a new punch needle bunny pattern called "Bonnie Bunny".
Bonnie has been out gathering eggs for breakfast
to take back to her nest full of hungry young ones.
Bonnie Bunny Punch Needle Pattern:
She has a wool basket on her back to hold her gatherings.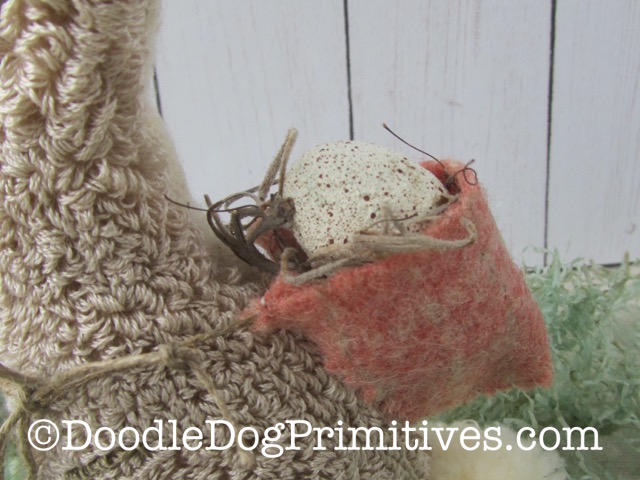 Like my other bunnies, she has 3-dimensional whiskers.
She also has a fluffy tail and was designed with a flat bottom so she can stand on her own.
She was punched using three strands of DMC embroidery floss.
When finished, the stand alone bunny measures about four and a half inches tall.
The pattern comes with instructions to easily guide you through the process of making Bonnie and her basket.
Get the Pattern:
The stand alone Bunny punch needle pattern is available in my Etsy shop
as a digital, instant downloadable pattern.
The digital pattern comes in a pdf file format.
Get the pdf punch needle pattern.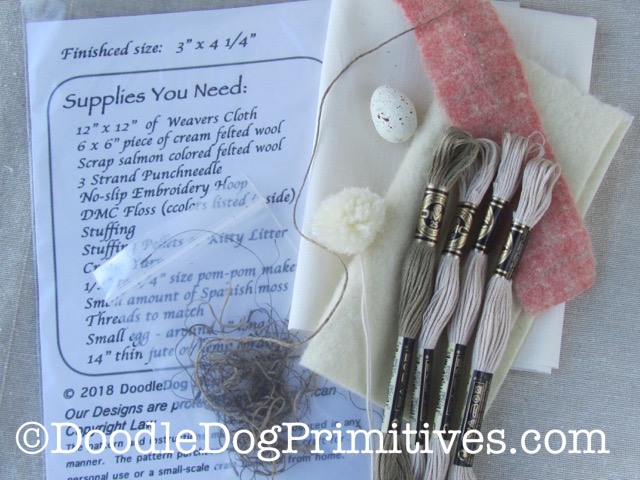 You can also choose to purchase a mailed, paper pattern or punch needle kit.
The kit for Bonnie Bunny comes with the reusable pattern, weavers cloth,
Wool for the backing and basket, DMC embroidery floss,
small egg, pom pom tail, and Spanish moss for the basket.
Be sure to check out our other punch needle patterns.
Blessings~
Amy