I made some bunny tails today for kits for Bonnie Bunny
and I wanted to show you how easy they are to make!
All you need is a fork, some yarn, and crochet thread to match.
Wrap the yarn around the tines of the fork.
(The more you wrap, the fluffier your tail will be; 40-50 times seems to work well with my yarn and fork.)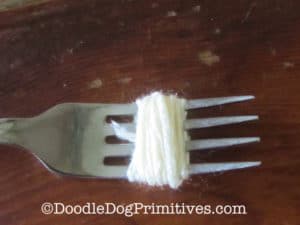 Thread a piece of crochet thread through the middle of the tines, tie a double knot;
turn the fork over and tie a double knot again.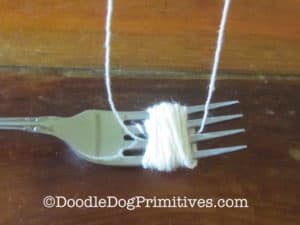 Slip the yarn off the fork and clip the loops.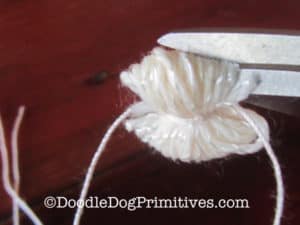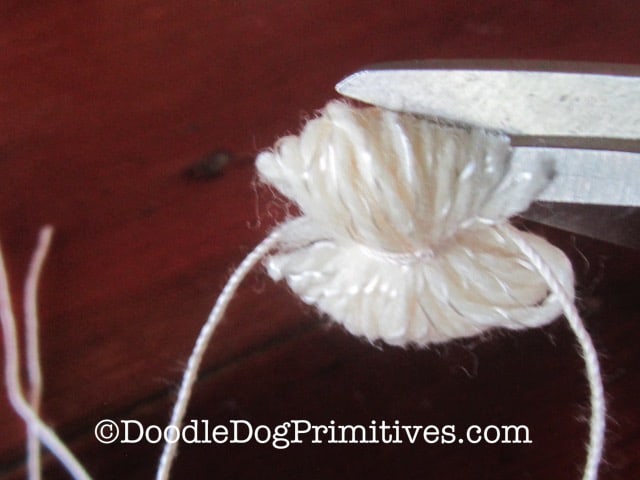 Fluff the yarn and trim any long pieces.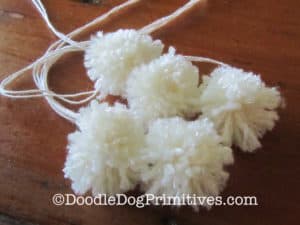 The crochet threads are perfect for sewing the tails onto your bunnies!
Blessings~
Amy