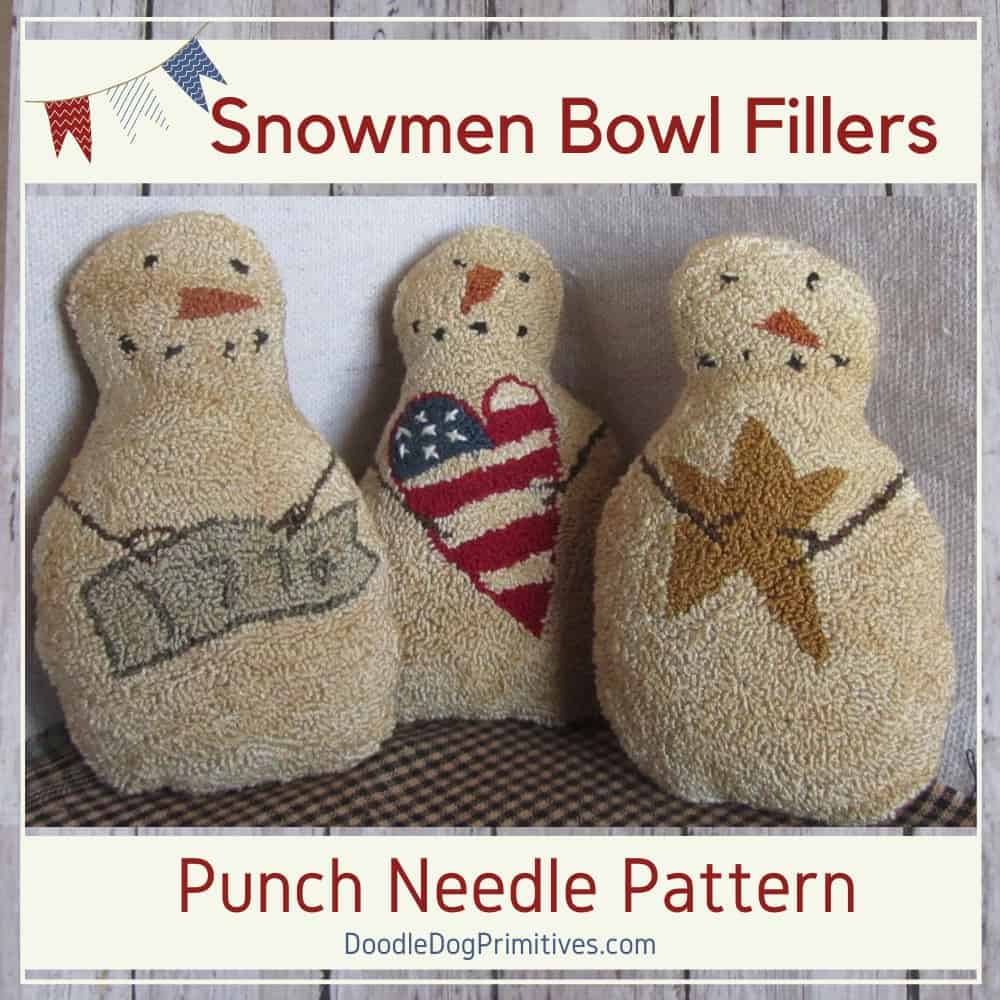 I am releasing this new Patriotic Snowmen Punch Needle Pattern in my shop.
Each one of these snowman bowl fillers are holding onto their patriotic item.
The pattern is called "Americana Snowmen".
Americana Snowmen Punch Needle Pattern: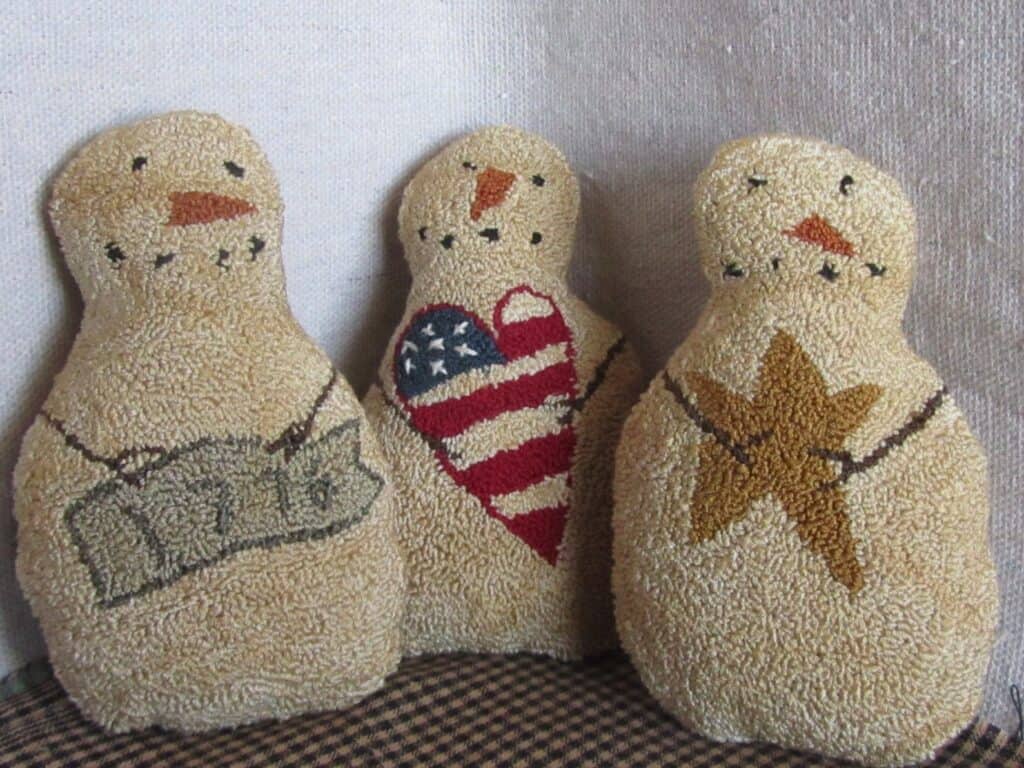 All three of the patriotic snowmen have been punched using three strands of DMC embroidery floss.
One snowman holds a prim star, one has a flag heart, and the third snowmen carries a 1776 banner.
Each snowman bowl filler measures about four and one half inches tall.
The sample snowmen bowl fillers have been aged with a coffee dye to give them an old look.
The finished punched snowmen have been sewn into bowl fillers.
The pattern includes finishing instructions so you can create your own Patriotic Snowmen Punch Needle bowl fillers.
Get the Snowmen Punch Needle Pattern:
If you want to start punching right away, you can choose the downloadable e-pattern.
The punch needle e-pattern comes in a convenient pdf file format.
Get the pdf punch needle pattern.
You can also choose a mailed paper pattern or punch needle kit.
The punch needle kit comes with a reusable paper pattern,
weavers cloth, felted wool for the backing, and DMC embroidery floss.
You might also like our other patriotic punch needle patterns.