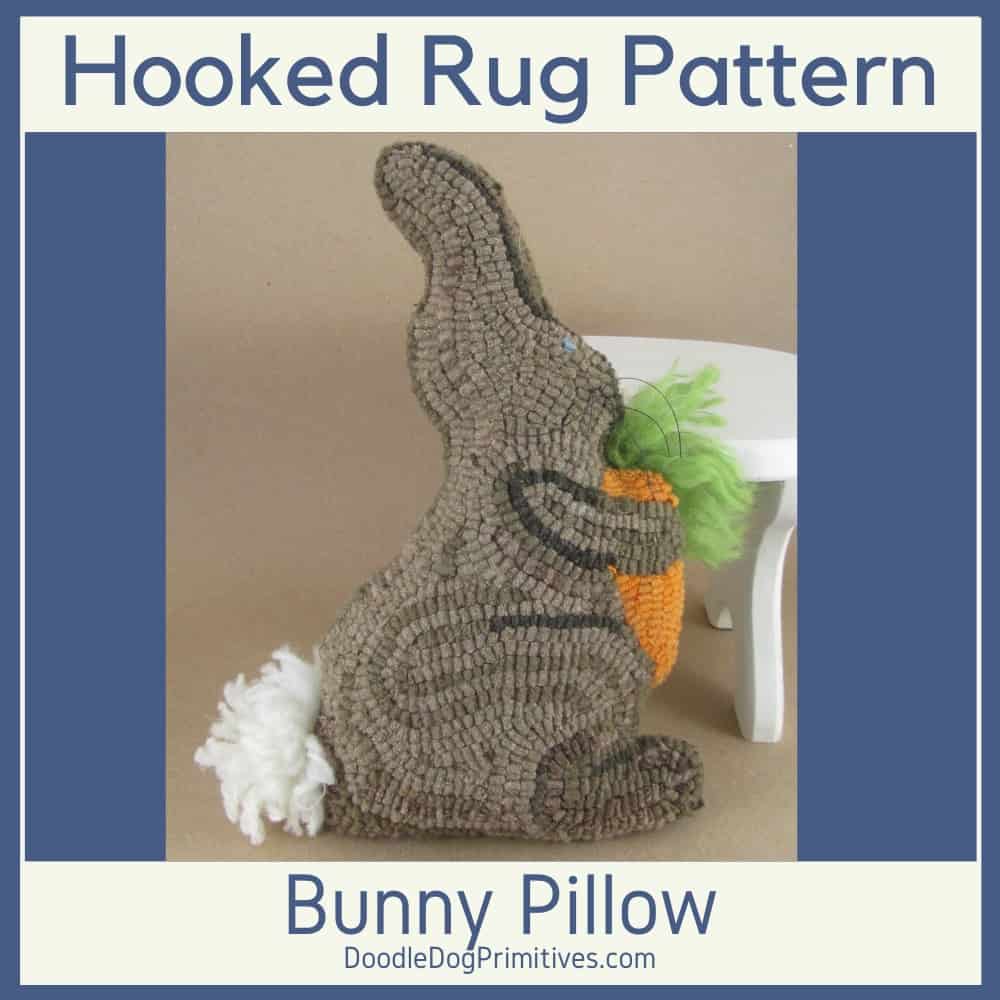 Today, I am releasing this Bunny Hooked Rug Pattern.
It is the companion pattern to this
bunny with a carrot punch needle bowl filler pattern.
This hooked bunny pillow is the perfect addition
to your Easter and spring primitive farmhouse decorations!
Holding a carrot in his hands,
he looks like he just returned from a visit to the spring vegetable garden.
Bunny with Carrot Hooked Rug Pattern: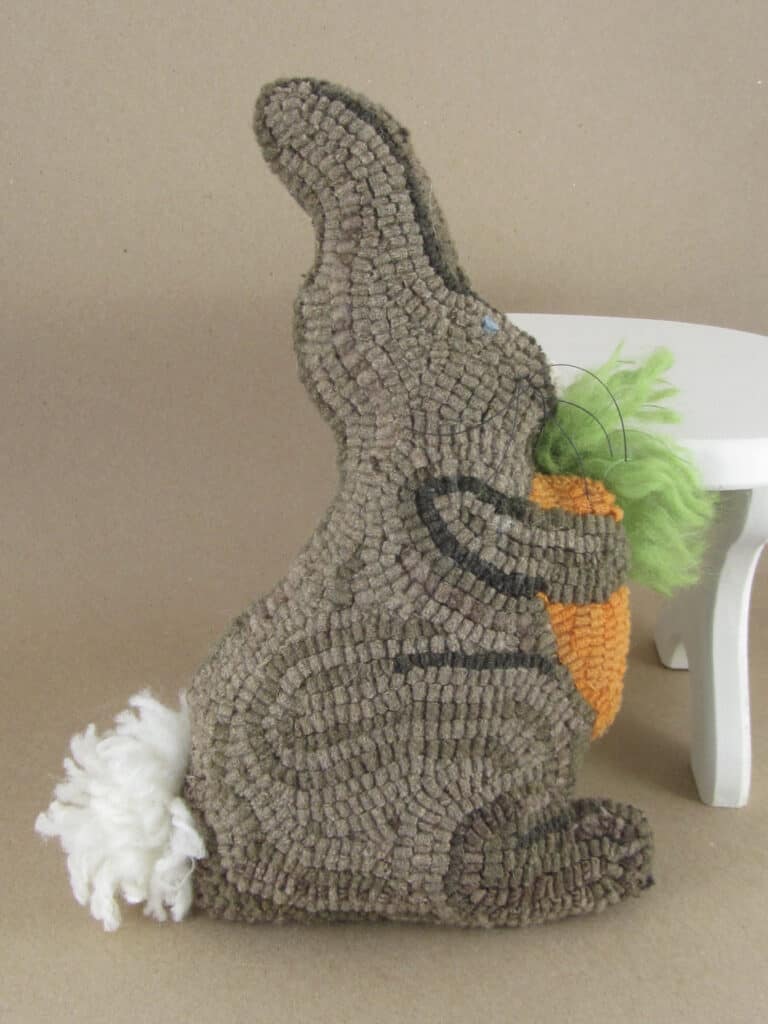 This bunny rabbit was hooked with #8 strips (1/4″ wide).
The finished hooked pillow measures about twelve inches tall
and about eight inches wide.
The bunny has 3-dimensional whiskers and a cute little pink nose.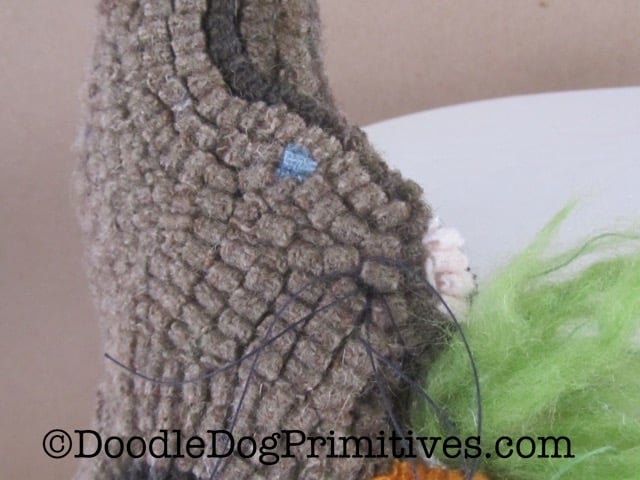 His tail is a pom pom made from natural colored yarn.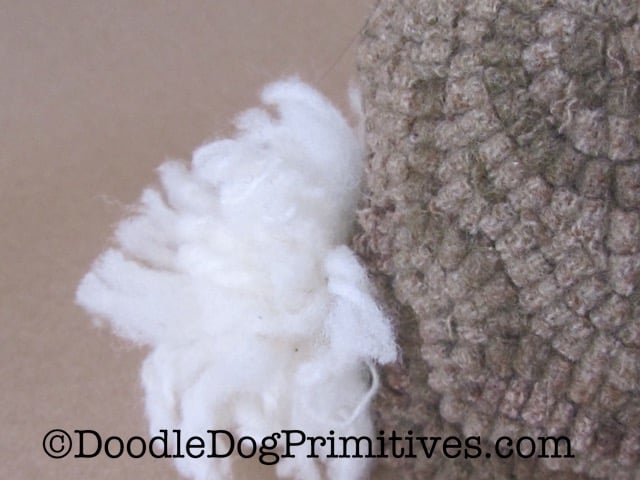 The carrot he is holding in his paws has green yarn for the carrot top.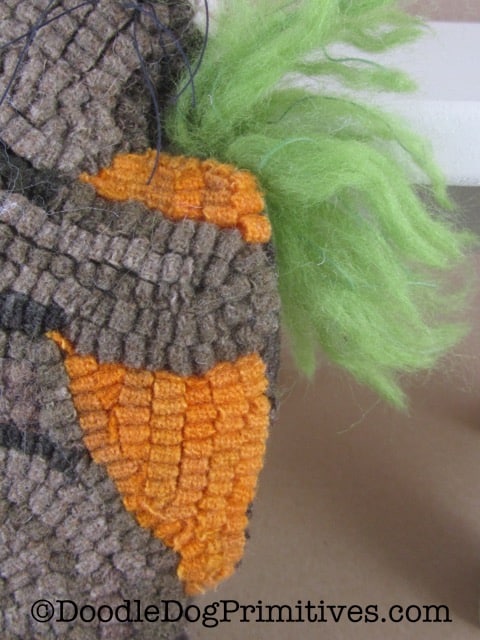 Get the Rug Hooking Pattern:
This pattern is available in either a digital pattern or mailed pattern.
If you want to get started hooking today,
you can download the full-size pdf pattern instantly.
Get the digital hooked rug pattern.
If you prefer a mailed pattern,
it is available in a full-size paper pattern
or a red dot pattern.
Get the mailed rug hooking pattern.
Be sure to check out my other rug hooking patterns.
We have several other shaped
hooked rug pillows as well as numerous flat designs.
Blessings~
Amy