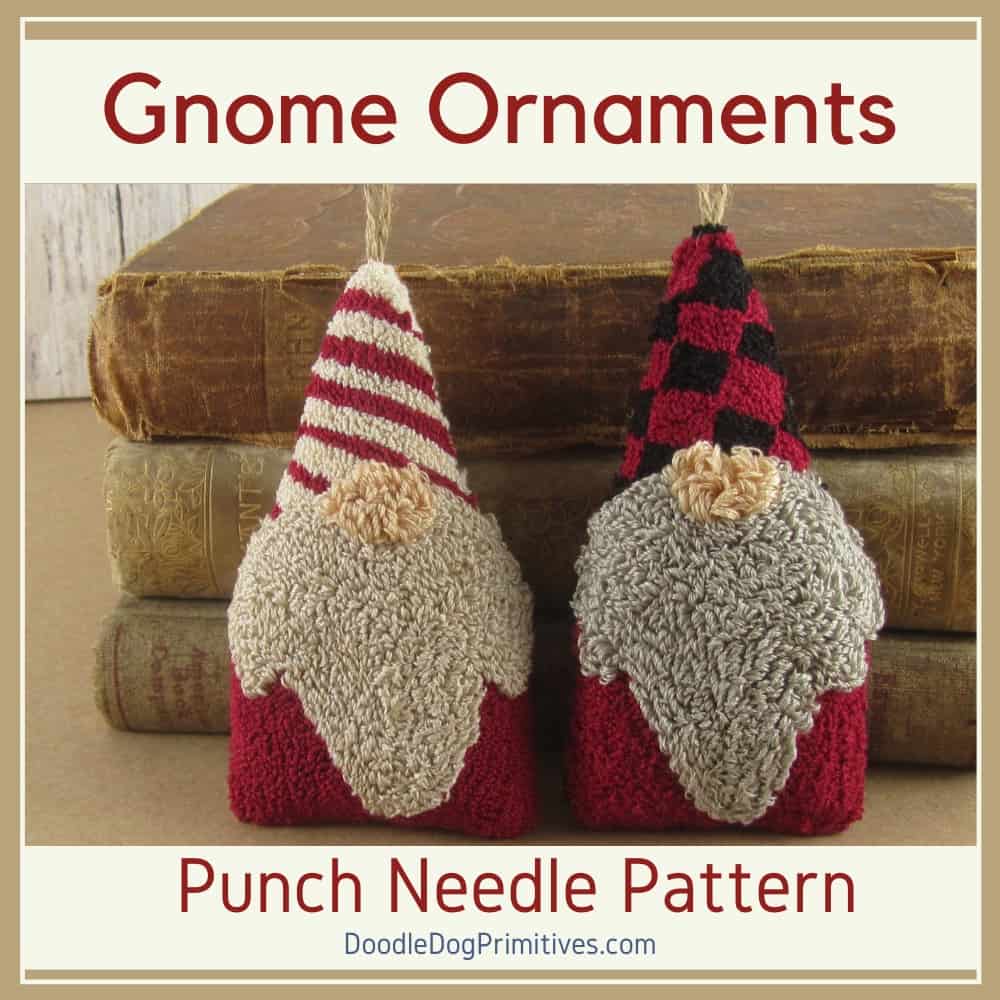 I just released this adorable Christmas Gnome Punch Needle Pattern.
It is called "Gnome for Christmas"
and is available now in my Etsy shop.
It features two gnome Christmas ornaments.
Gnome for Christmas Punch Needle Pattern: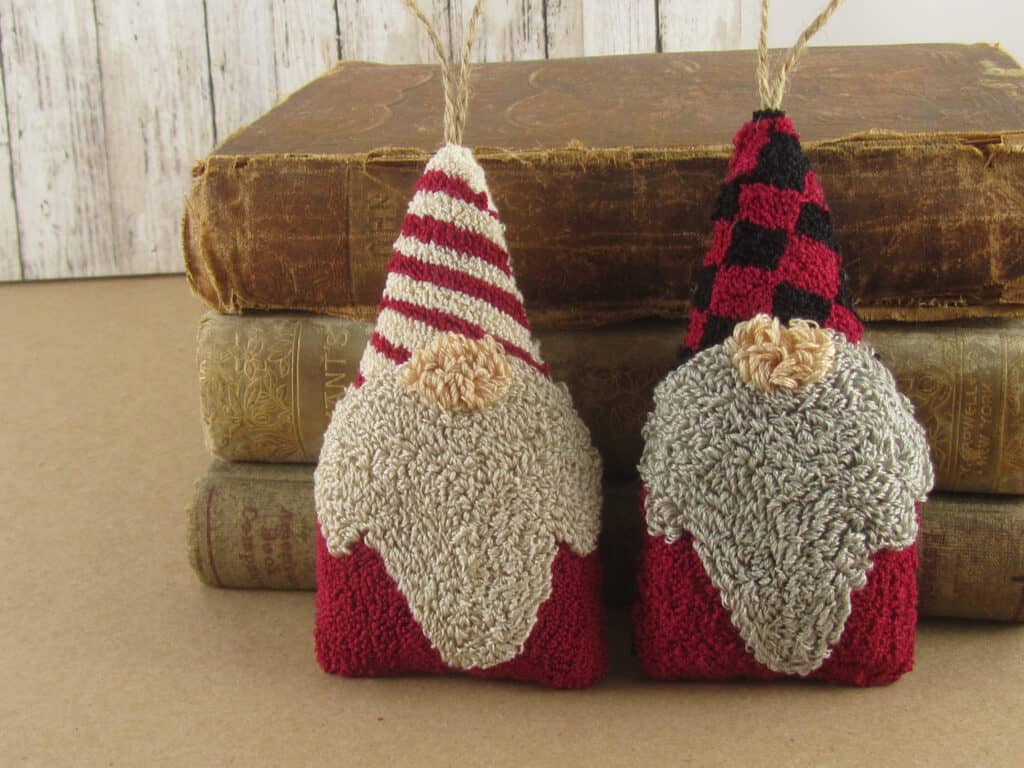 This punch needle pattern has been punched
with three strands of DMC floss.
Each finished gnome measures about four and a half inches tall
and about two and a half inches wide.
To create the dimensional look,
the gnomes were punched with the Ultra Punch needle
using three different punching depths.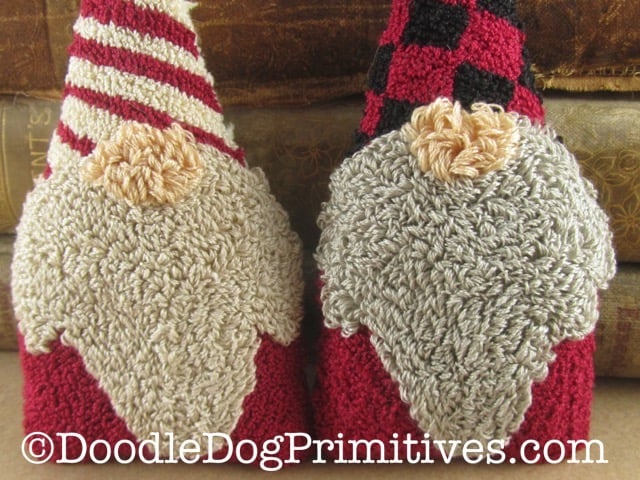 Their hats and bodies are punched lowest,
the beards are punched with a medium punching depth,
and the noses are punched with the deepest setting.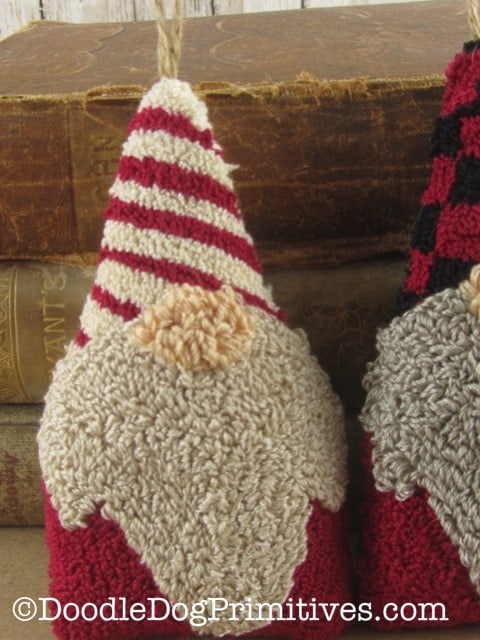 One of the gnomes' hat is red and white striped like a candy cane.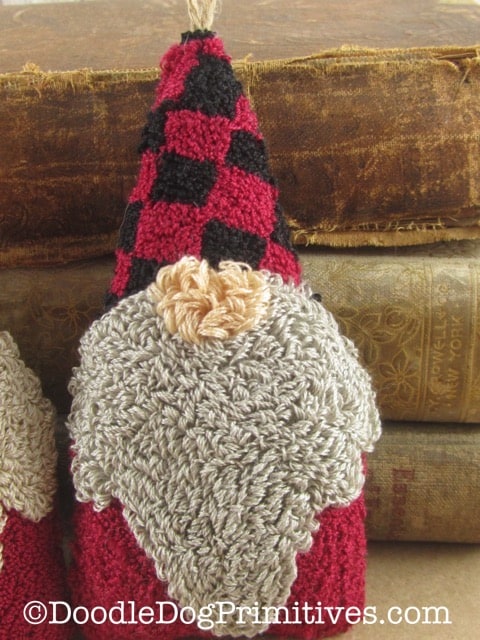 The other gnome's hat is punched in a red and black buffalo check.
Get the Punch Needle Pattern:
You can get this pattern instantly and start punching today!
It comes as a pdf format for your convenience.
Get the punch needle e-pattern now.
It is also available as a mailed, paper pattern or punch needle kit.
The punch needle kit includes a reusable pattern, weavers cloth,
DMC floss, wool for the backings, and jute for hangers.
Get the punch needle kit now.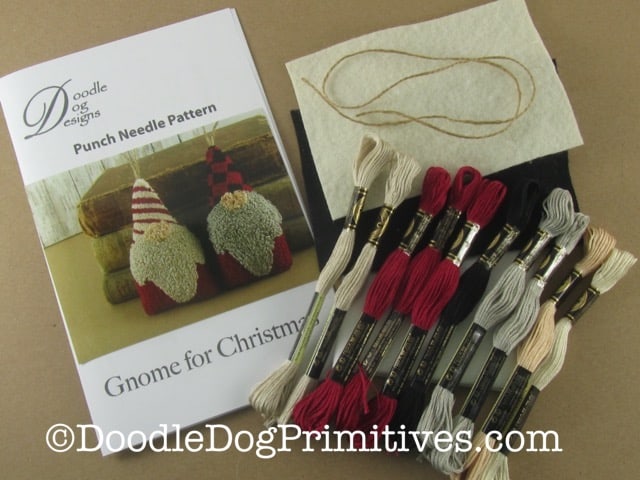 Blessings~
Amy