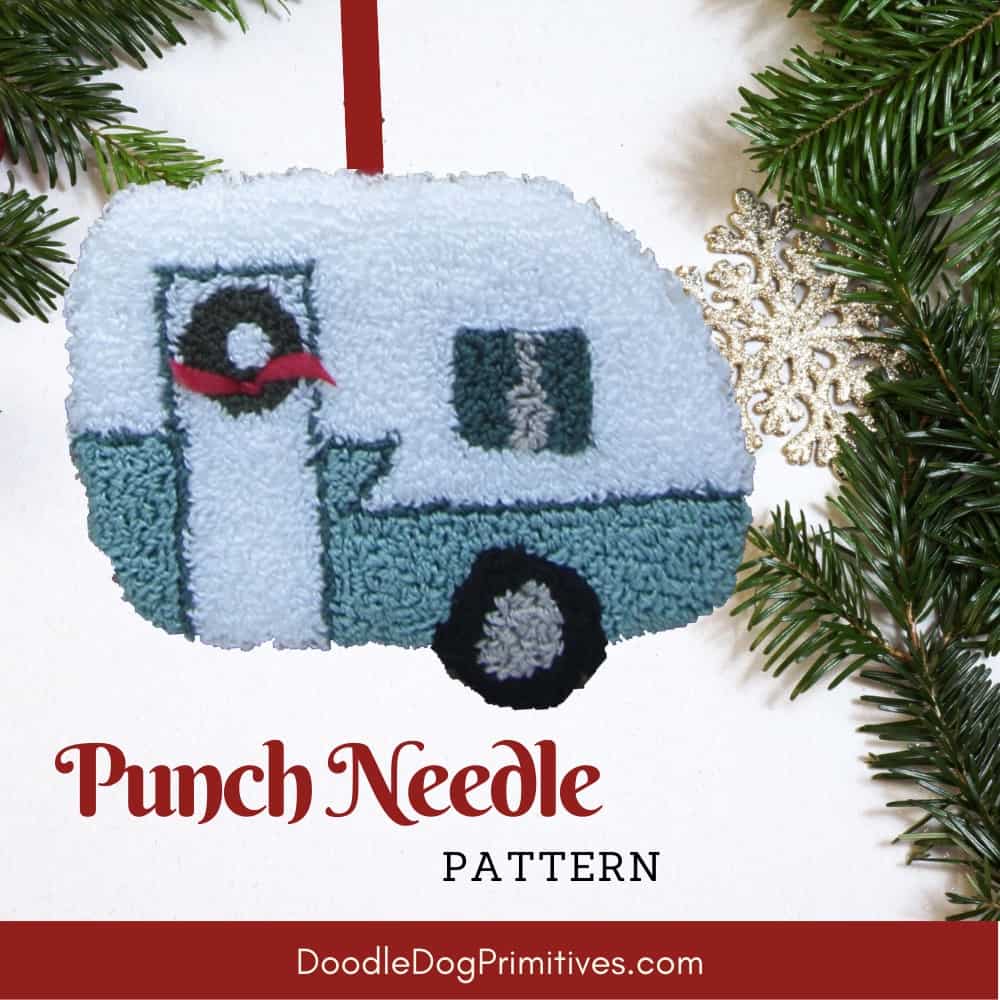 Check out our new Vintage Camper Ornament Punch Needle Pattern!
What better time to start working on your Christmas projects than during the long hot days of July?!
To celebrate Christmas in July, I have designed four new punch needle Christmas ornament patterns.
I will be releasing all four during this first week in July.
The first one is based on a retro camper.
It is called "Let's Go Camping".
Let's Go Camping Punch Needle Pattern.
The vintage camper ornament was punched using 3 strands of DMC floss.
The finished Christmas tree ornament measures
about three inches tall and about four inches wide.
It features a Christmas wreath on the door with a dimensional ribbon.
It has been backed with a white wool felt and hangs from a thin red ribbon.
It could also be easily made into a pillow tuck or bowl filler.
Get the Vintage Camper Ornament Pattern:
The punch needle pattern includes complete finishing instructions
to make this project into a Christmas ornament.
If you want to start punching today,
this punch needle pattern is available as an instant downloadable pattern.
The pattern will come in a convenient pdf file format.
The pattern is also available as a mailed, paper pattern, pattern with weavers cloth, or kit.
The kit comes with the reusable paper pattern,
weavers cloth, wool felt, ribbon, and DMC embroidery floss.
Blessings~
Amy